On Monday, we gallivanted over to the center of Orange and visited The Duchess of Cambridge Design Center and Green Door Cafe.
Strategically positioned, every inch of space at The Duchess is a vignette of class and sophistication. Whether indoors or outside, the store exudes posh and chic style. The natural setting and the structure's fine bones all lend to exhibiting elegant material goods. The mood is set, the colors are modern yet soothing and the older home is built with fine craftsmanship and expensive millwork.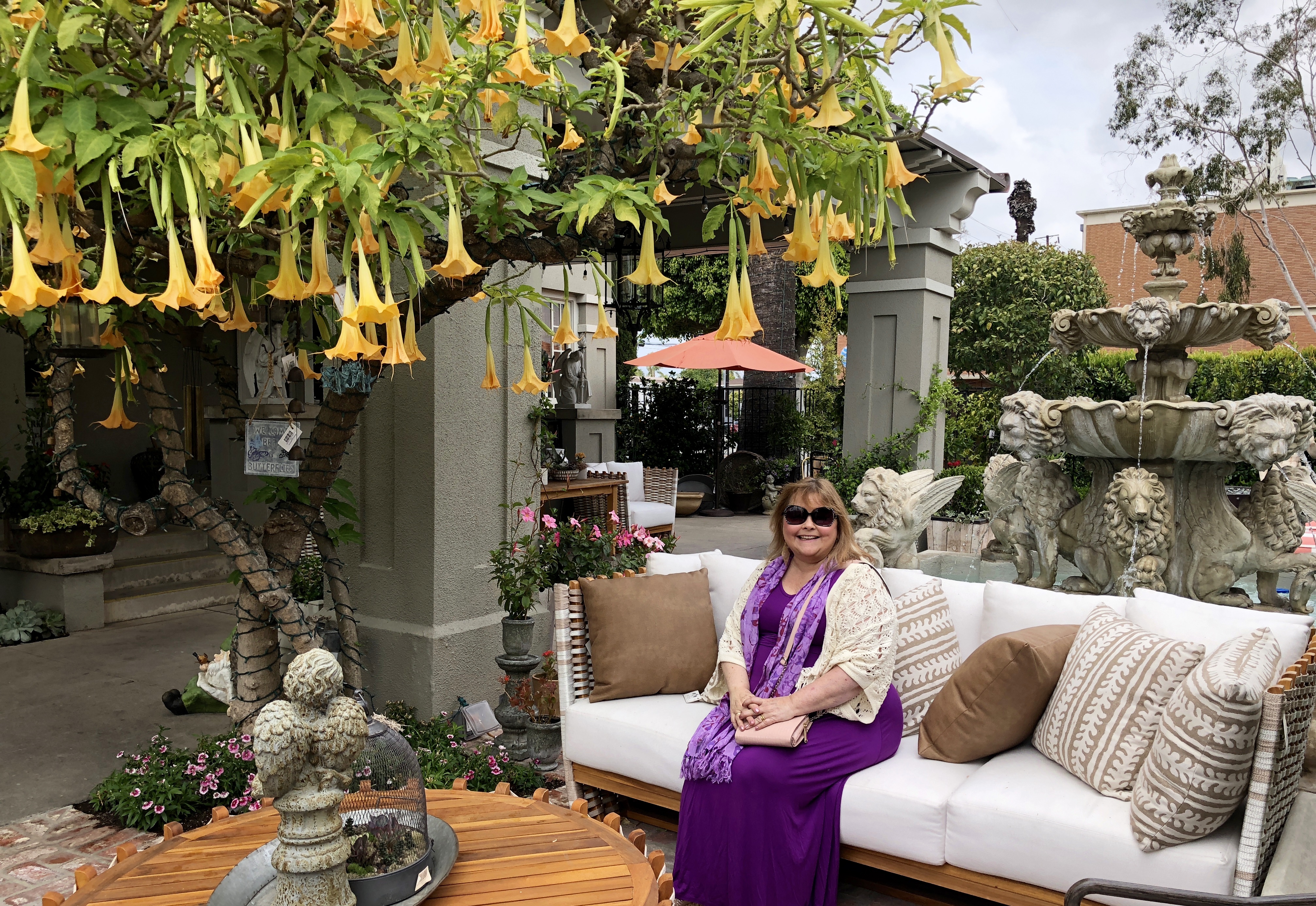 ML at one of the many Duchess garden spots under a banana yellow Datura Tree.
After a pleasant shopping experience, we headed towards Green Door Cafe, a few blocks away. At Green Door, vegan and vegetarians eat together amidst art created by the owner's son. My favorite appetizer is the buffalo cauliflower. The florets are drenched in an orange, hot sauced batter and baked. The accompanying vegan ranch dip cools the heat and coats your mouth with tanginess.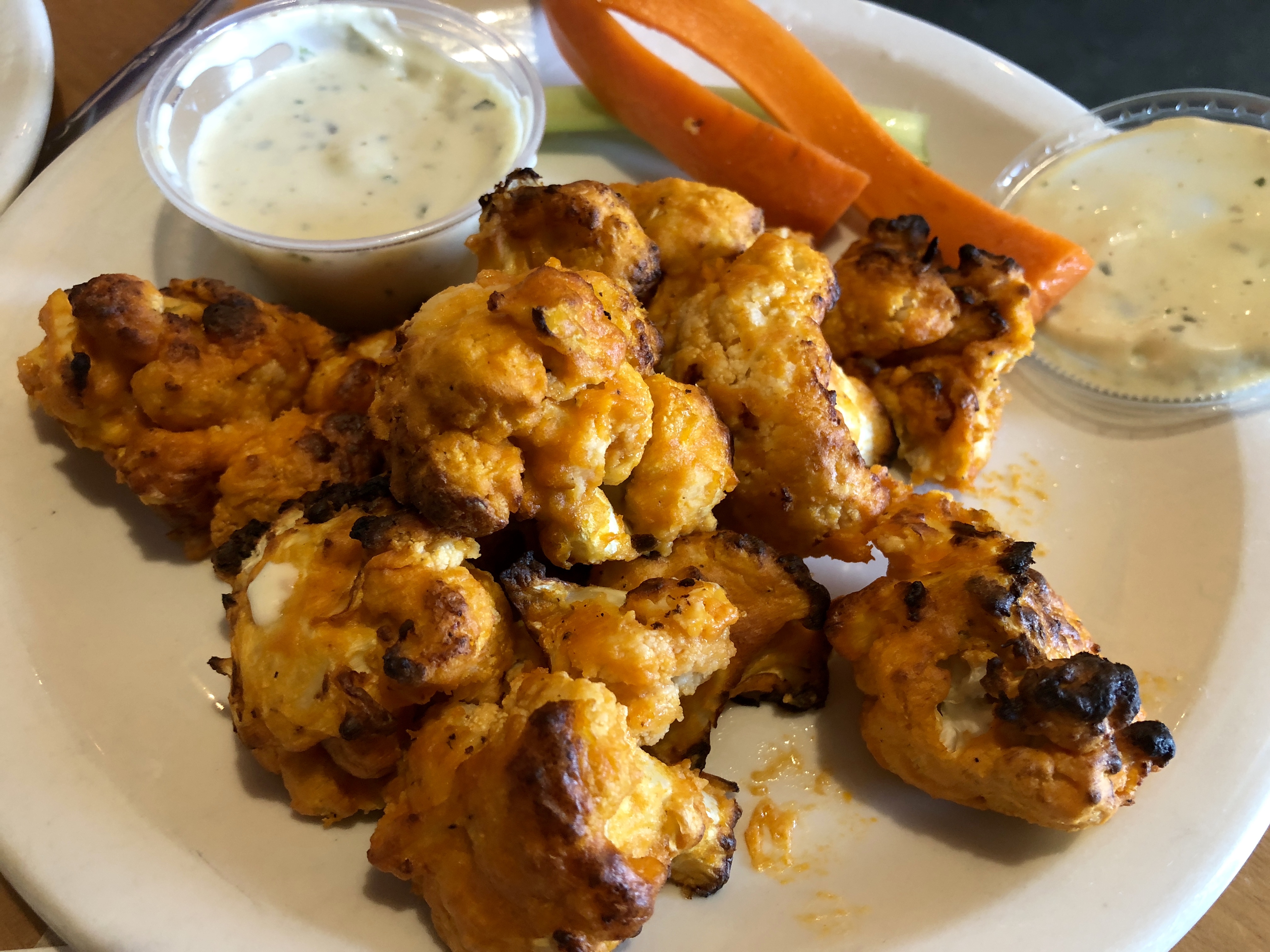 We agreed on sharing the kale walnut muffin with icing which was to die for.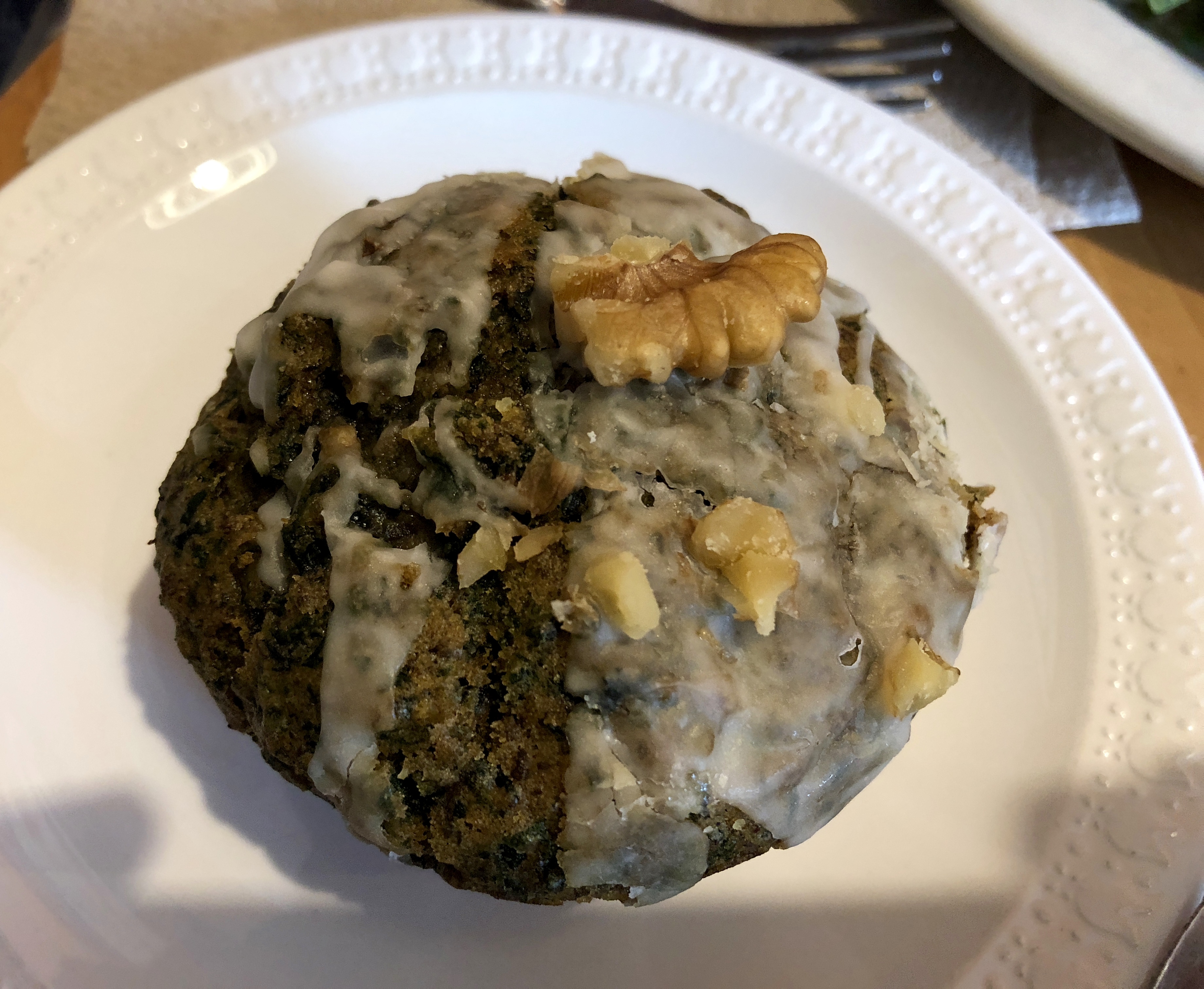 Although we stayed close to home, we had a satisfying adventure.