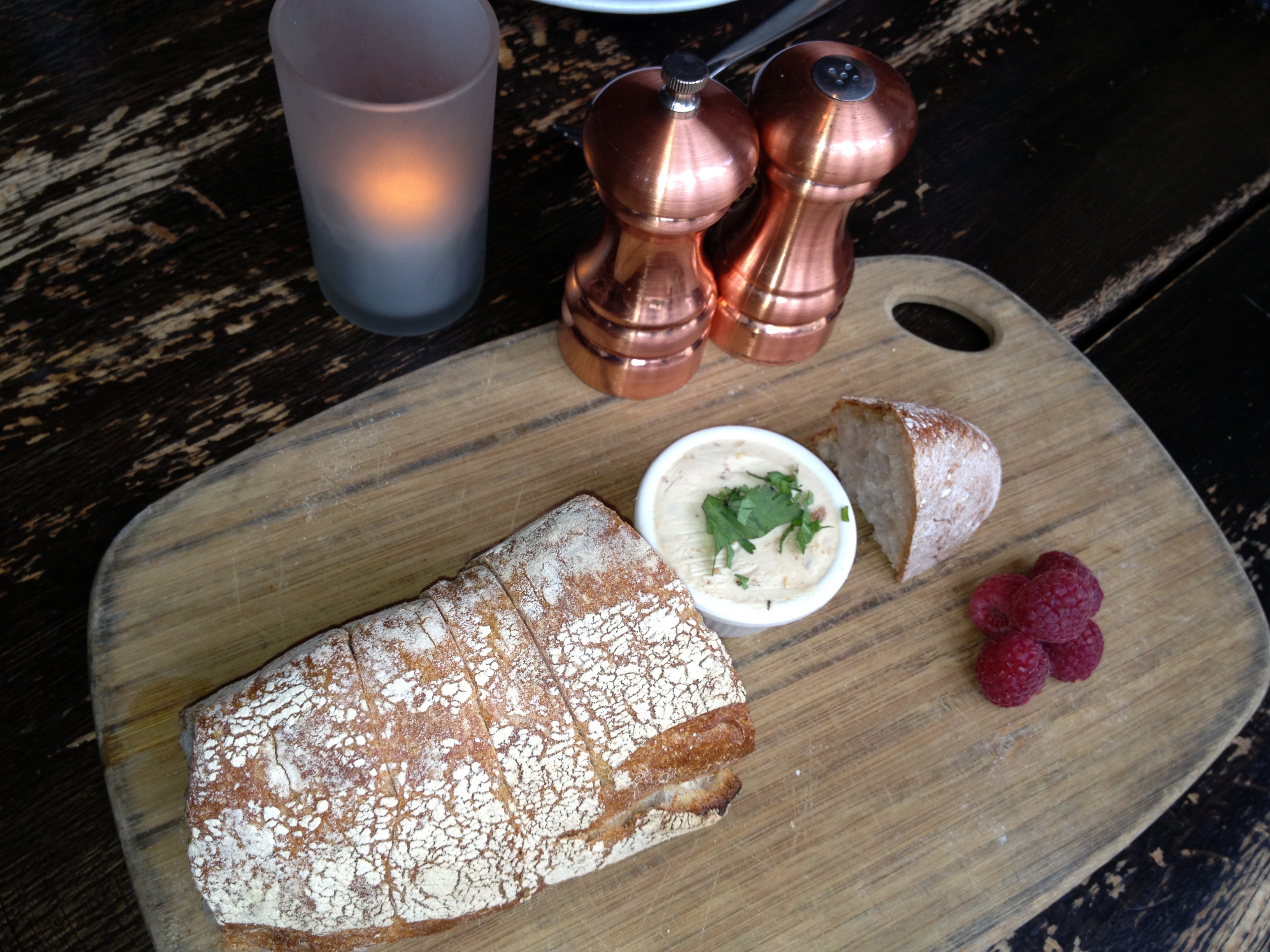 Last meal with the girls in NYC consisted of Tangy Sourdough & Sweet Garlic Confit. Followed by an Asian Salad, a Kale Farro salad for my daughters and a creamy Tomato Soup and mini Goat cheese sandwich for  me.
The restaurant named Community Food and Juice, has rough hewn, reclaimed wood floors and tables. It is in the Columbia neighborhood on Broadway between 116th and 118th St. Most of the menu is organic or local and sustainable. In fact, the food is so fresh, the menu changes to suit the availability of produce and seasons. Even the milk and coffee are local and organic.
For dessert we splurged and enjoyed an espresso creme brûlée, berries with whipped cream and a delectable and humongous Key Lime pie. Here are the before and after pictures.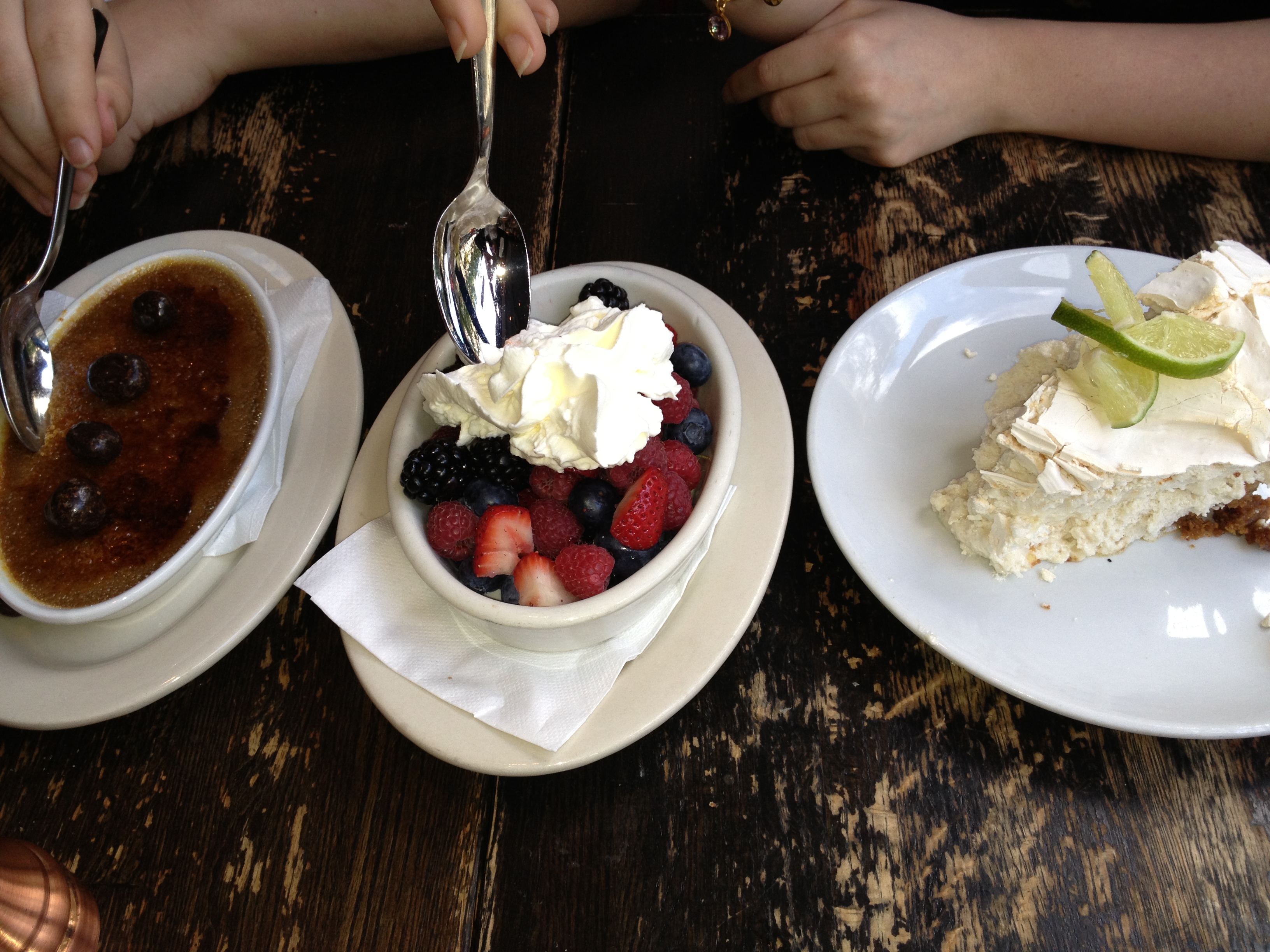 We thoroughly enjoyed our time together in the Grad's hood.