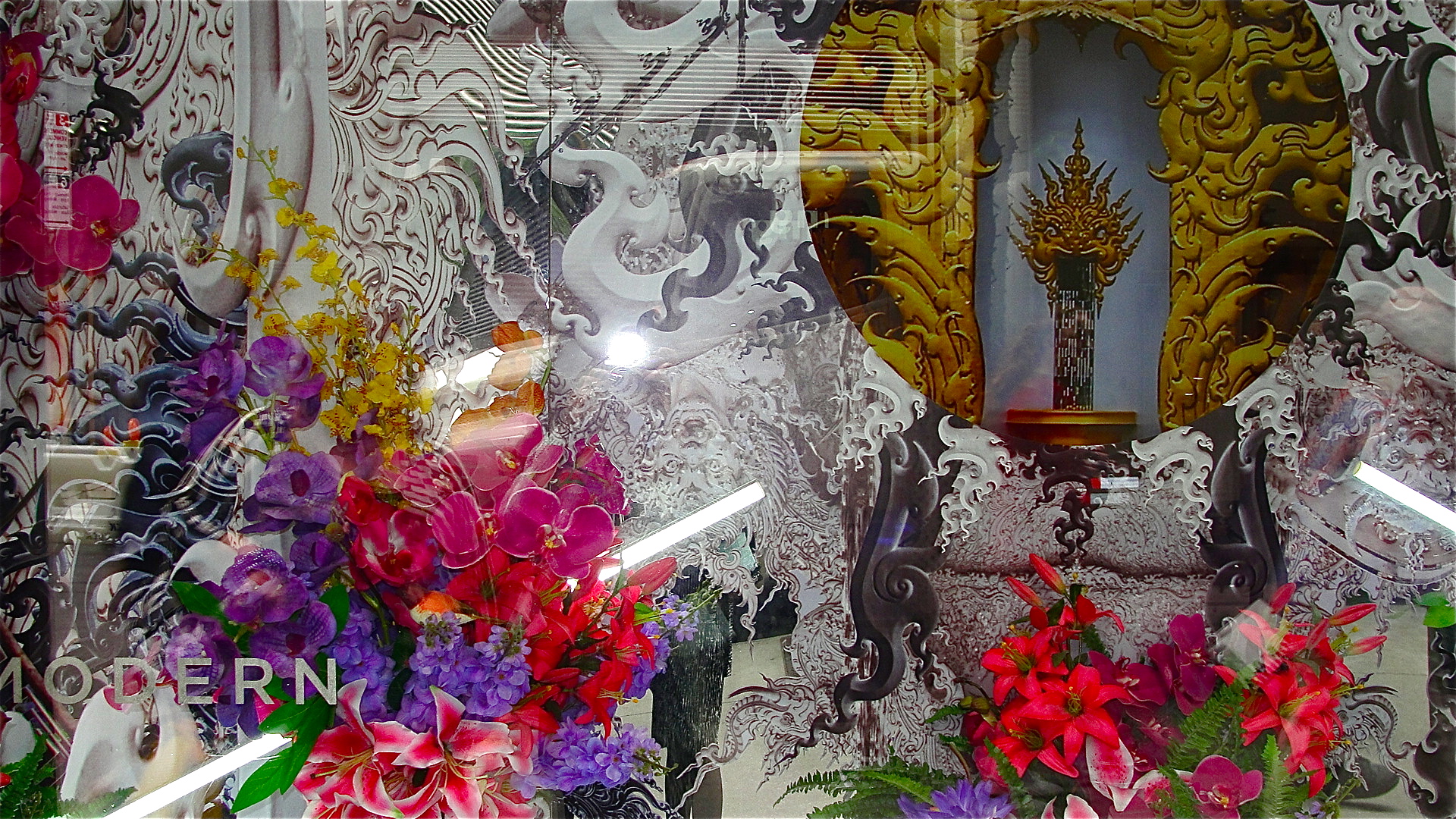 I knew just by passing by the sidewalk window that we were going to have an experience.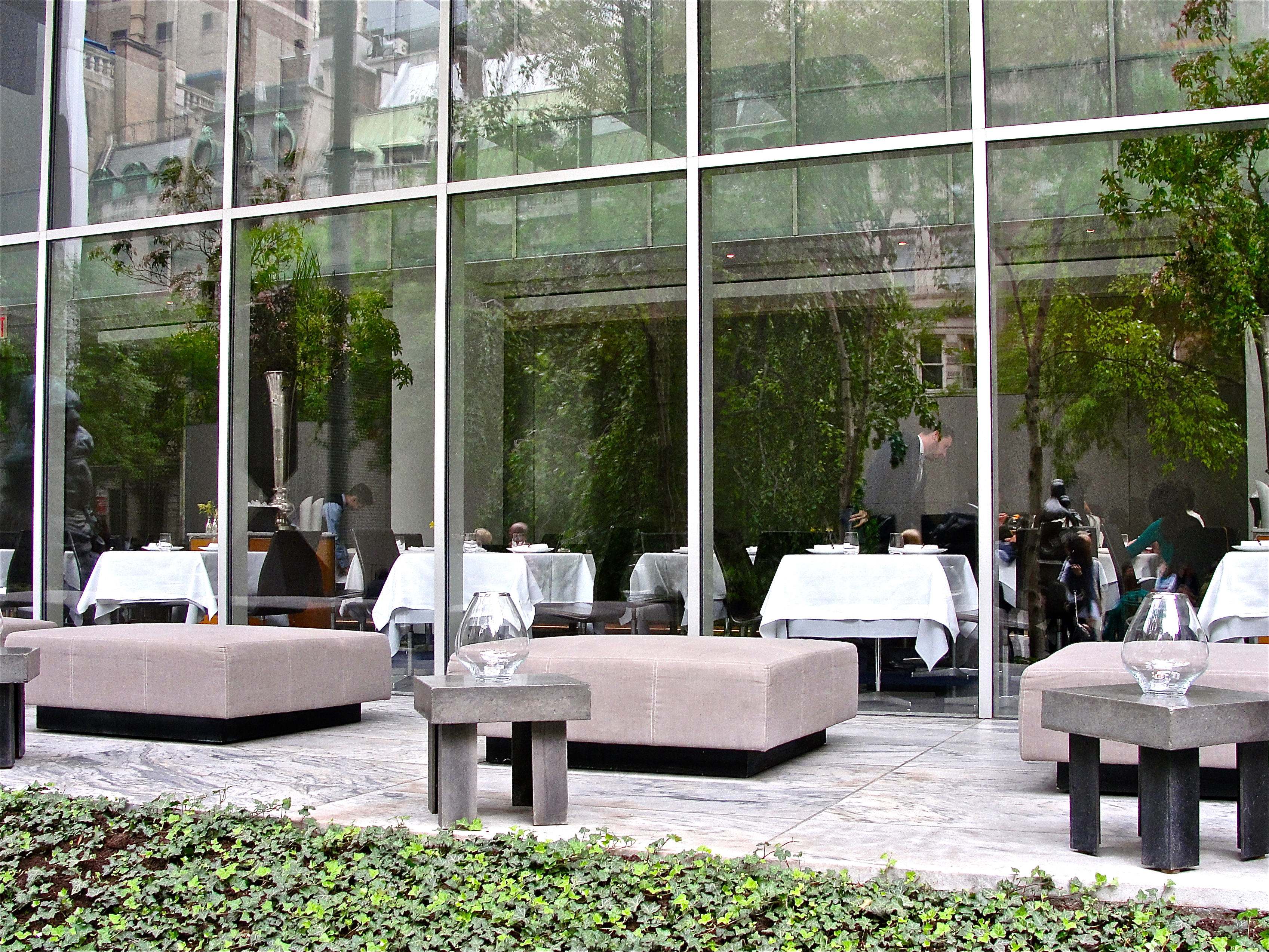 From the Sculpture/Atrium Garden of MoMA we could see the outdoor seating and through the tall glass into the dining area. Beyond the formal supper seating, where all tables were physically spaced with enough room for conversational privacy, there was a raucous bar with cute cocktail tables. The bar scene was in full swing by the time we left with every stool and table taken. Loud music and laughter was somehow screened off from our table which ended up being the one where you see a waiter, 2nd to the left large window. Attention to detail, waitstaff that pampered and amazing, artistic food awaited us. No one rushed us, everyone treated us like royalty and we spent three solid hours at our table.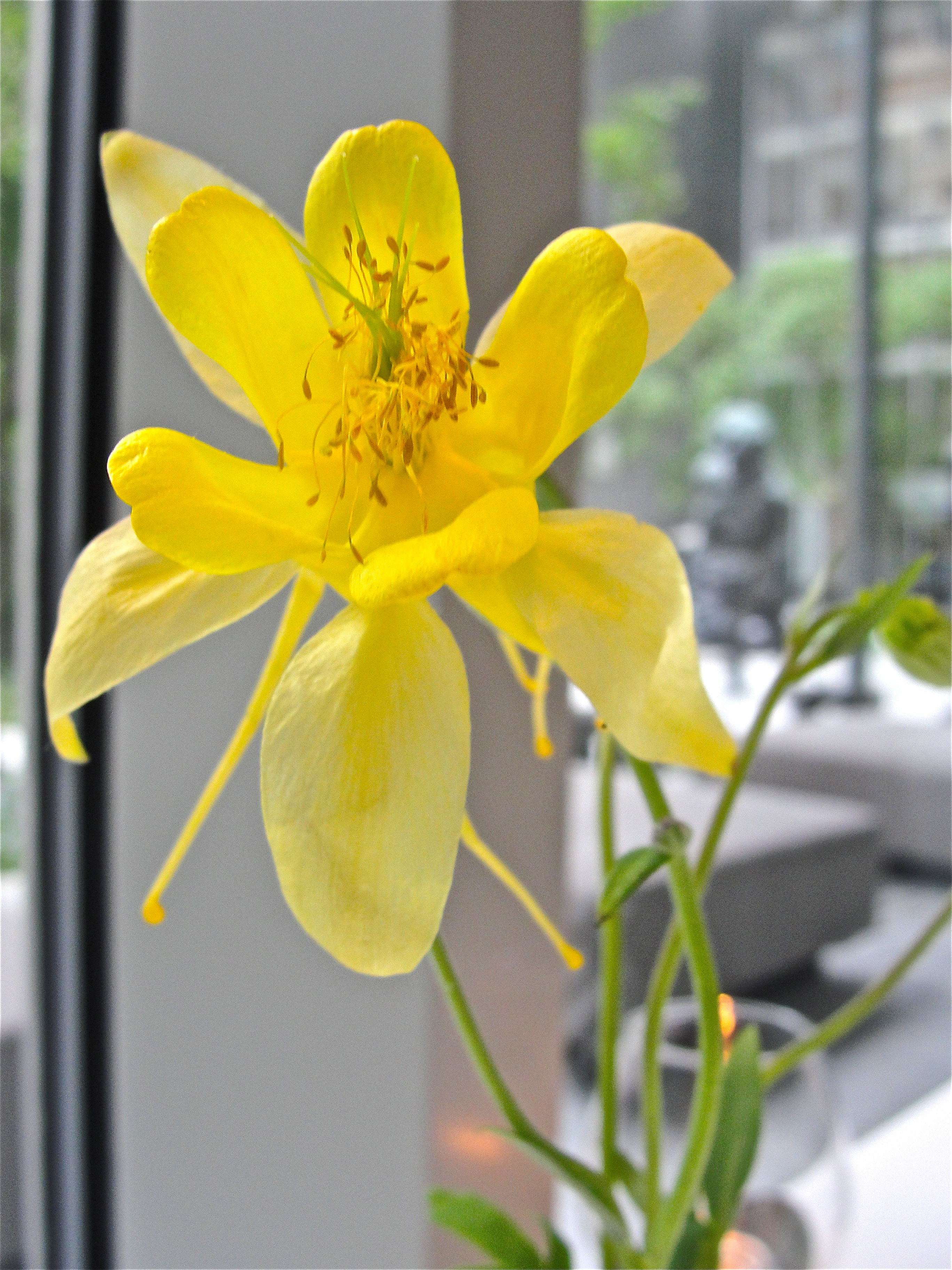 At each table, a rare, solitary, yellow columbine was placed in a vase.