The answer to the number of references to The Cure songs in my last paragraph yesterday is 8.
Yea! Forty four acres and a mile of beach!
Inside the perimeter of the Mission Bay shoreline lies the resort peninsula we are savoring.
Bayfront Barefoot Cafe has a rock waterfall that cascades into a koi pond with yellowfin tuna and a few small harmless sharks, as well as food and drinks. The bridge over the pond leads to the dock and onto a pier with rental water sports and boats.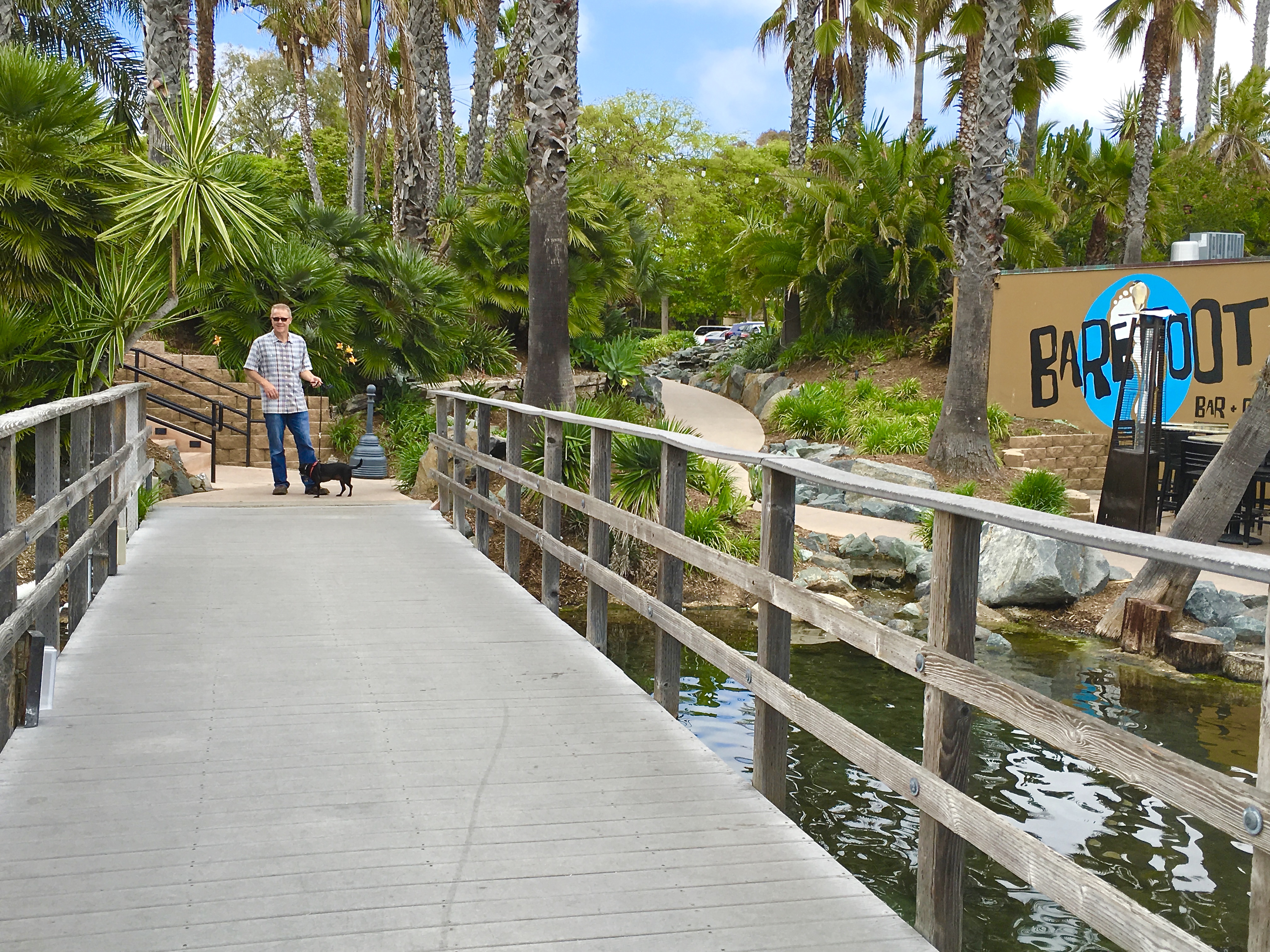 Caveman pizza delivers and is underground where the prior sand filled dance floor used to be. At night, everything is lit up and festive. Lights from across the water reflect on the surface and undulate, reanimating and sparkling the horizon. Looking up, the stars are aroused and inspired to come out and shine.