I choose peace.
Wonderful sunsets and then twinkly lights.
A level playing field.
Loving to paint, write, act, draw, play an instrument, take photographs, design and whatever else expresses itself creatively in you and you losing all track of time because you are in the flow.
Envisioning and meditating for any length of time, the more the better.
Respecting, Trusting and Being in Love with Someone who returns it.
Springtime.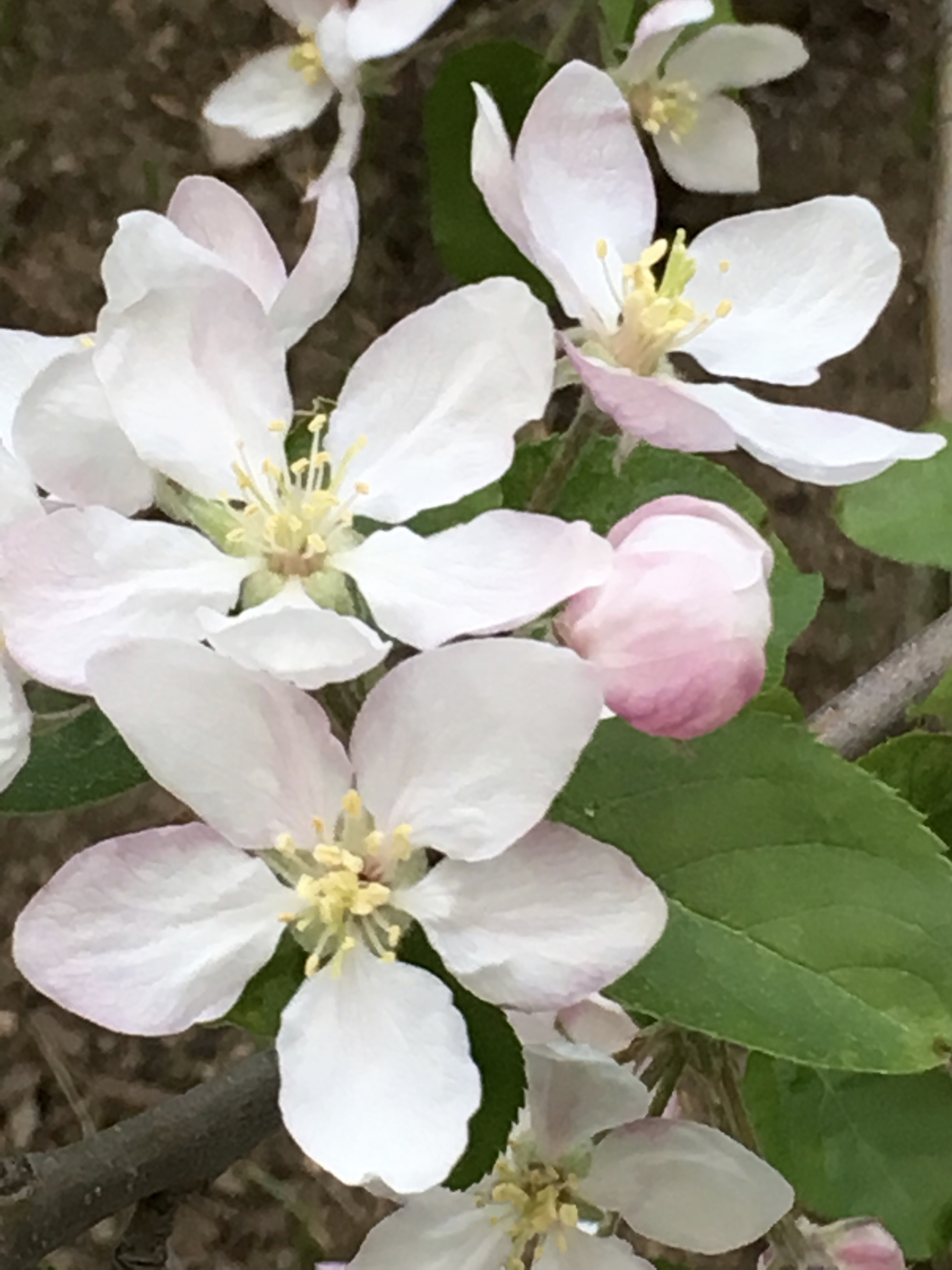 apple blossoms, I believe, in Arrowhead, yesterday on a walk with Cindi