The three B's – Baked Beans and Bread was an idea I came up with this past weekend.
I made 'homemade' bread from a box.  It was Fleishchmann's Simply Homemade No Knead Bread Mix and all I 'kneaded' was water and one hour to combine, rise, rest and bake it.  I formed it into a round, using a serrated knife to decorate the top with three slits.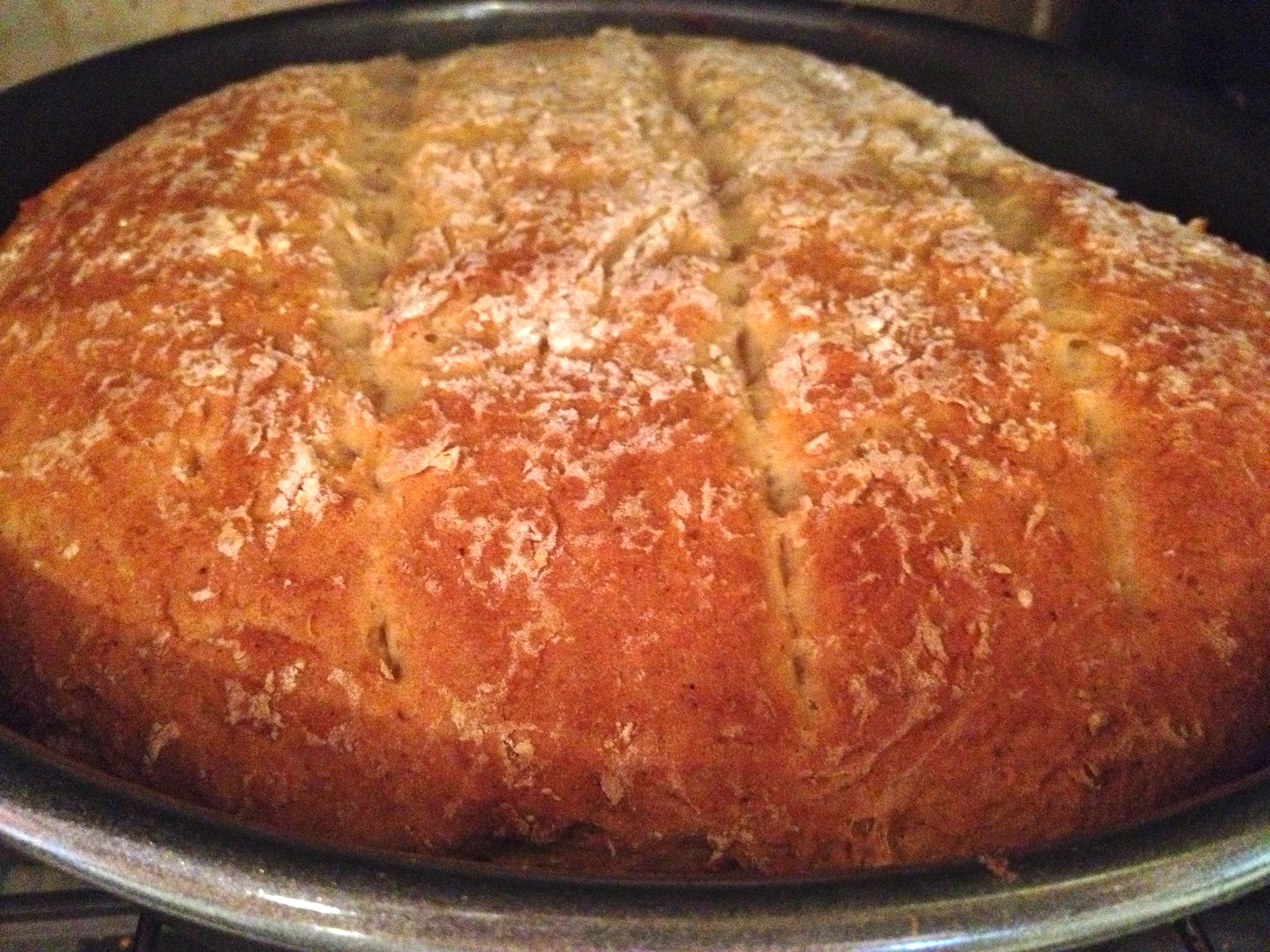 Meanwhile, during our heavy, rainy downpour, I was itching to make my own version of Boston Baked Beans.  I only had Kidney beans, not the usual navy or Great Northern beans which are much smaller, paler and softer coated.  Next time, I will use them as they are also less strong tasting than the big red ones.  I used no oil for this recipe.
I ate a hefty amount of the bread with the beans and then used the remaining loaf as pizza crust by halving it and crisping it up with some avocado/garlic oil back in the oven first and then adding homemade pizza sauce with shredded mozzarella on top and serving it as a snack to my husband.
Boston Baked Vegan Beans
Serves 3 – 1 cup = 220 calories
1/4 cup onion, thinly sliced
3/4 cup veggie broth
1 cup tomato sauce
2 Tbsp. tomato paste
2 1/2 cups beans
1 Tbsp. maple syrup
1/2 tsp. mustard
1/4 tsp. liquid smoke
1/2 tsp. salt
1 tsp. vinegar (I used maple balsamic from my special stash but any vinegar, to add acid, will do)
Preheat oven to 400.  Heat the onions and broth covered till the onions are translucent.  Add the rest of the ingredients and combine and heat for another 5 minutes.  Transfer to a baking dish and bake for 20 minutes, stirring once.  Serve with Bread, cornbread or a veggie burger and bun on the side.