While ML was here we ran into a new found treasure at the Anaheim Garden Walk.  We initially set off and spent time and money at LUSH, one of my favorite handmade cosmetic and socially responsible stores (see past posts – just write Lush in search box).  While gallivanting through the open mall, we stopped in at a used book store called The Mind Traveler.  Coincidence 1.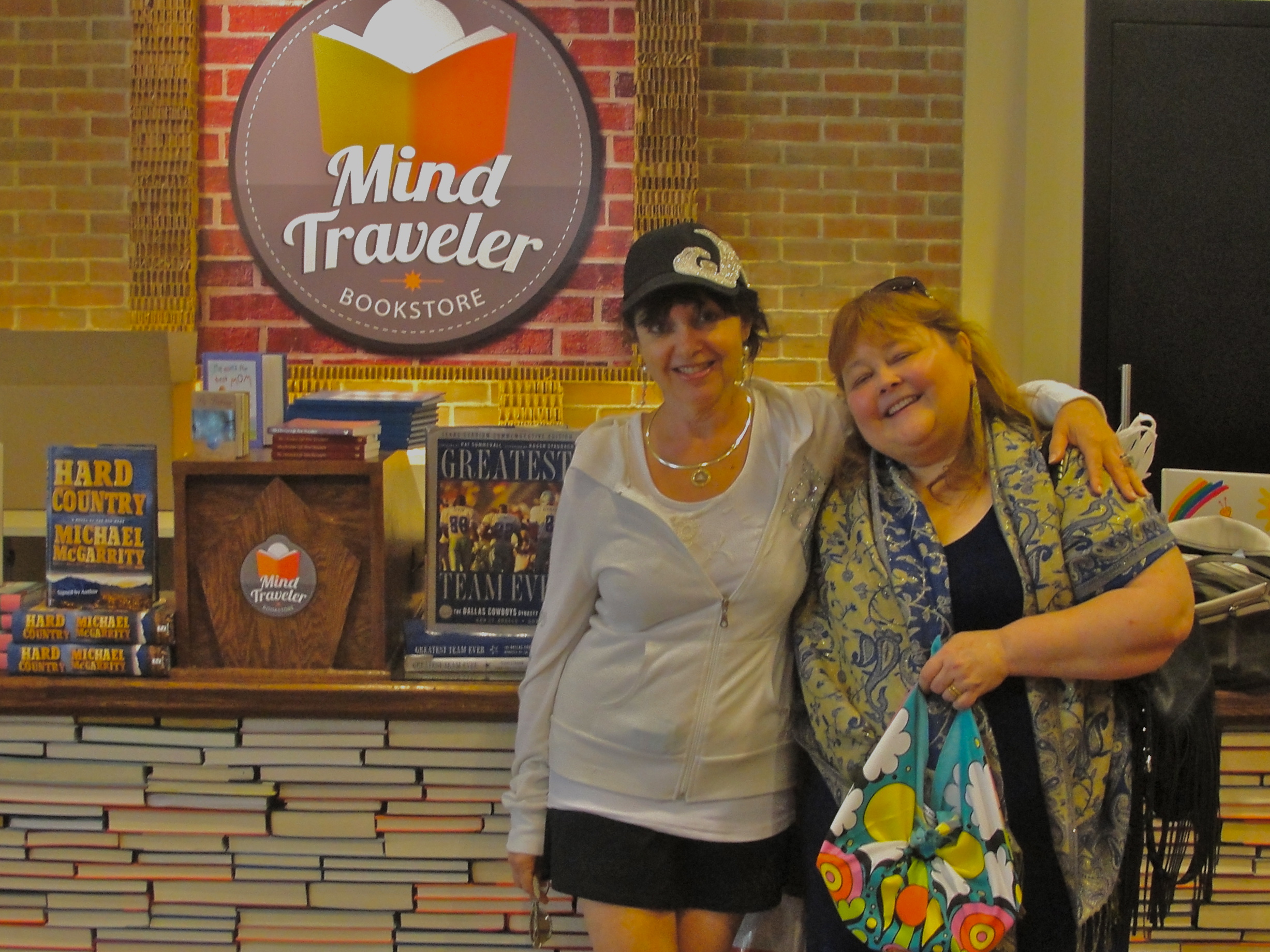 Every book is $2 and after five book purchases, the price drops to $1!!!!  Hello? We are hardcore readers, here, and we were in heaven.  Most books were spanking new.  Needless to say, we spent a few dollars and a few minutes here.  Notice how the sales counter is held up by hundreds of books.  I only saw that somewhere else, once, later that week at the Seed Store (environmentally friendly and handmade everything store) at The Camp in Costa Mesa.  Clever.  Coincidence 2.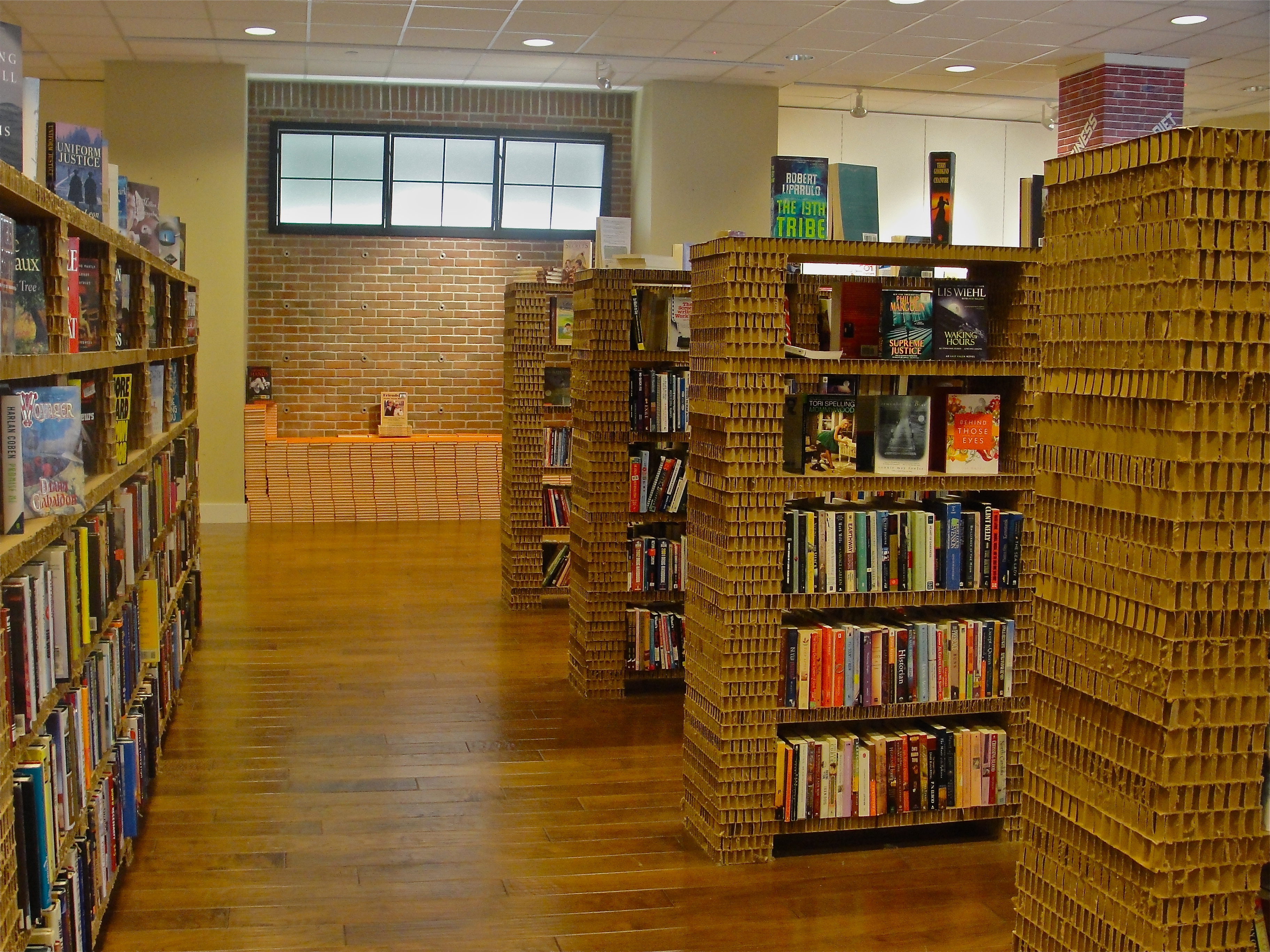 The bookcases are made from corrugated cardboard and are an engineering marvel as they hold a great deal of weight.  Against the brick wall, under the window and in a niche is a 'couch' made from books.  We were directed here when we queried why there was no where to sit and peruse.
After getting lost somehow we ended up at Unity Gardens where tranquil spaces, including a labyrinth, are etched poetically on the Unity Church grounds.  Divided into separate but unifying areas, the gardens reflect all forms of worship, devotion and spiritual paths.  This mattered to both of us for deeply personal reasons and hit a soul note for each of us.  Coincidence 3.
Then, I remembered there was a vegan cafe not too far away and navigated our way over to Free Soul Cafe.  Here, we ate under the covered atrium and salivated over our lunches.  Old Town Tustin is a quaint area and many buildings have been remodeled to reflect urban chic. I had every intention of heading out to a different location when I got lost yet we ended up here and this really hit the spot.  Coincidence 4.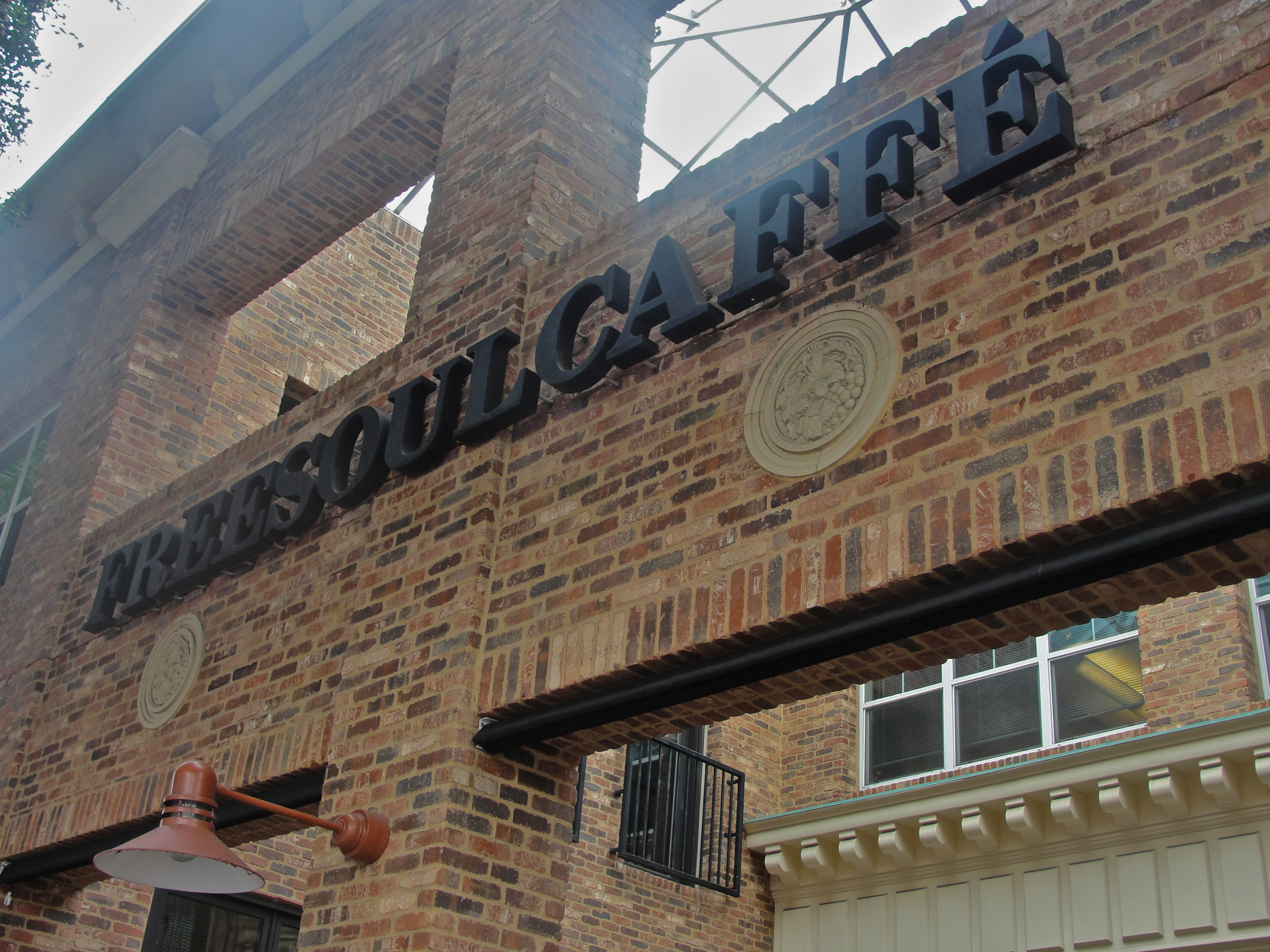 We munched on a 5 mushroom burger (the chef spent months perfecting it) on a made on premises bun (you can imagine), asparagus soup (they also had butternut and they always have chili), a pesto panini, organic green salads and a variety of tasty beverages.  Their menu changes frequently and we can assure you – we will be back.  Supposedly their in house pizza is made with an incredible crust.  Maybe, next time.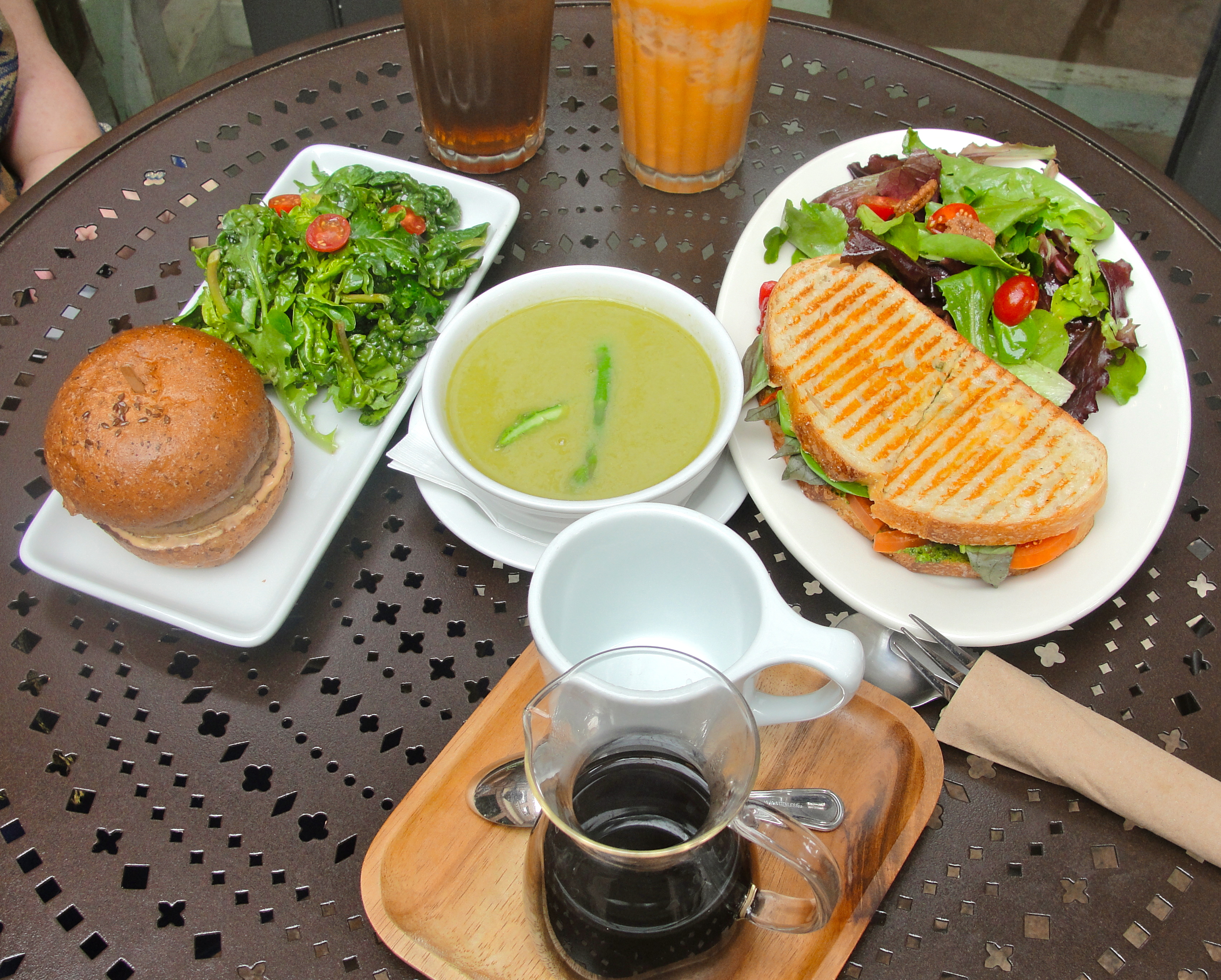 We optimistically left with a few desserts ( yes, I gained a few pounds ) for later.  Red Velvet Berry Cake,  Berry Cheesecake, a peanut butter chocolate cookie/bar (not shown) that I had had the pleasure of trying before and knew I would love and Key Lime Pie with vegan whipped topping.  My favorite (guess) was the PB morsel.  ML's was the Lime sweet.
It was all very decadent but sampling a myriad of desserts is no coincidence for us!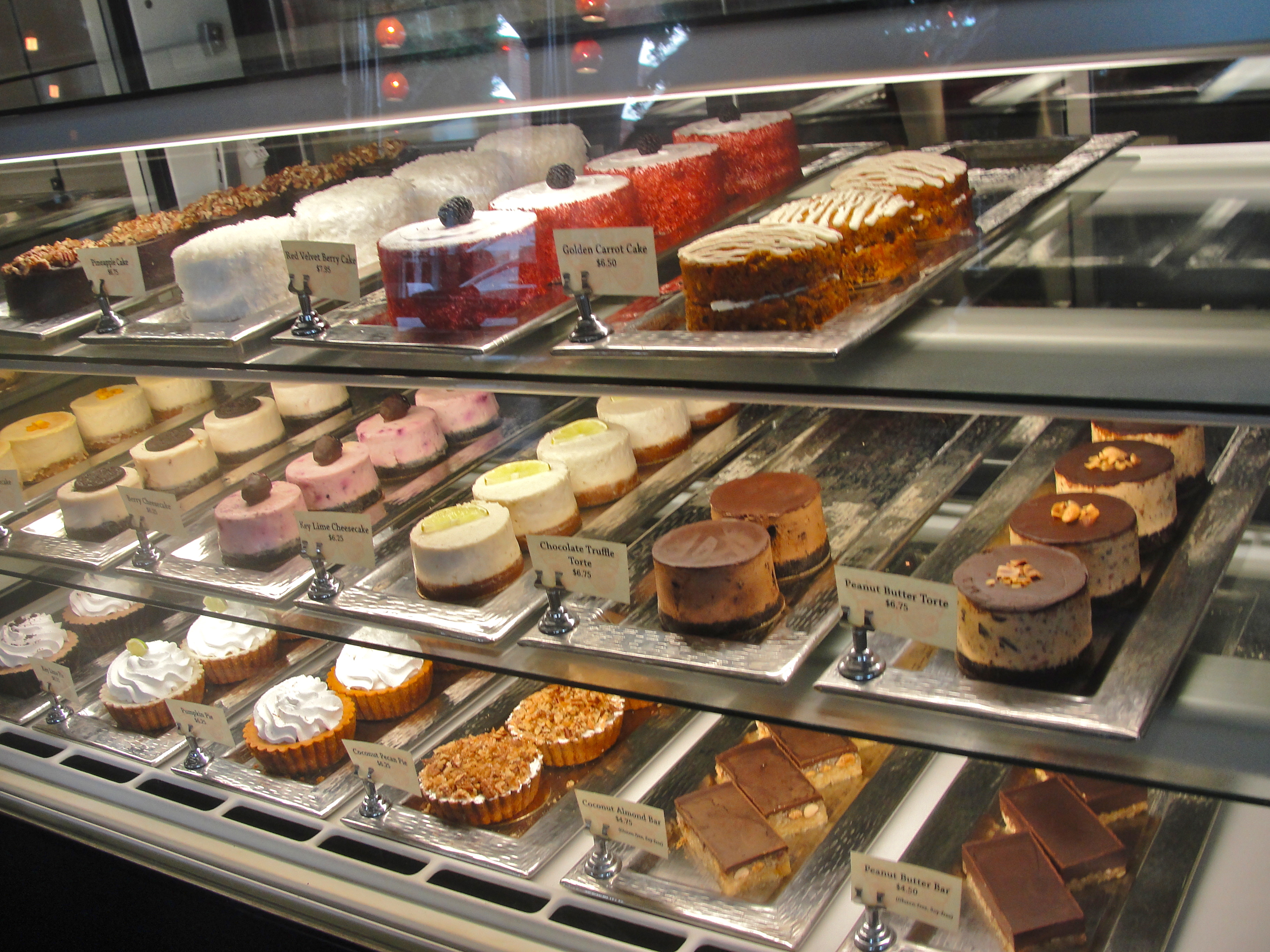 We had a blast checking out all the vegan eateries and eco friendly shops while we vacationed together 'right in my own back yard'.  Lots of synchronization was part of our experience.  Lots of food and good times, too.  I am in a state of gratitude.
Some memories are realities …
and are better than anything that can ever happen to one again.
Willa Cather