Sometimes don't you just get a hankering for something tangy, healthy, maybe a tinge citrusy and creamy?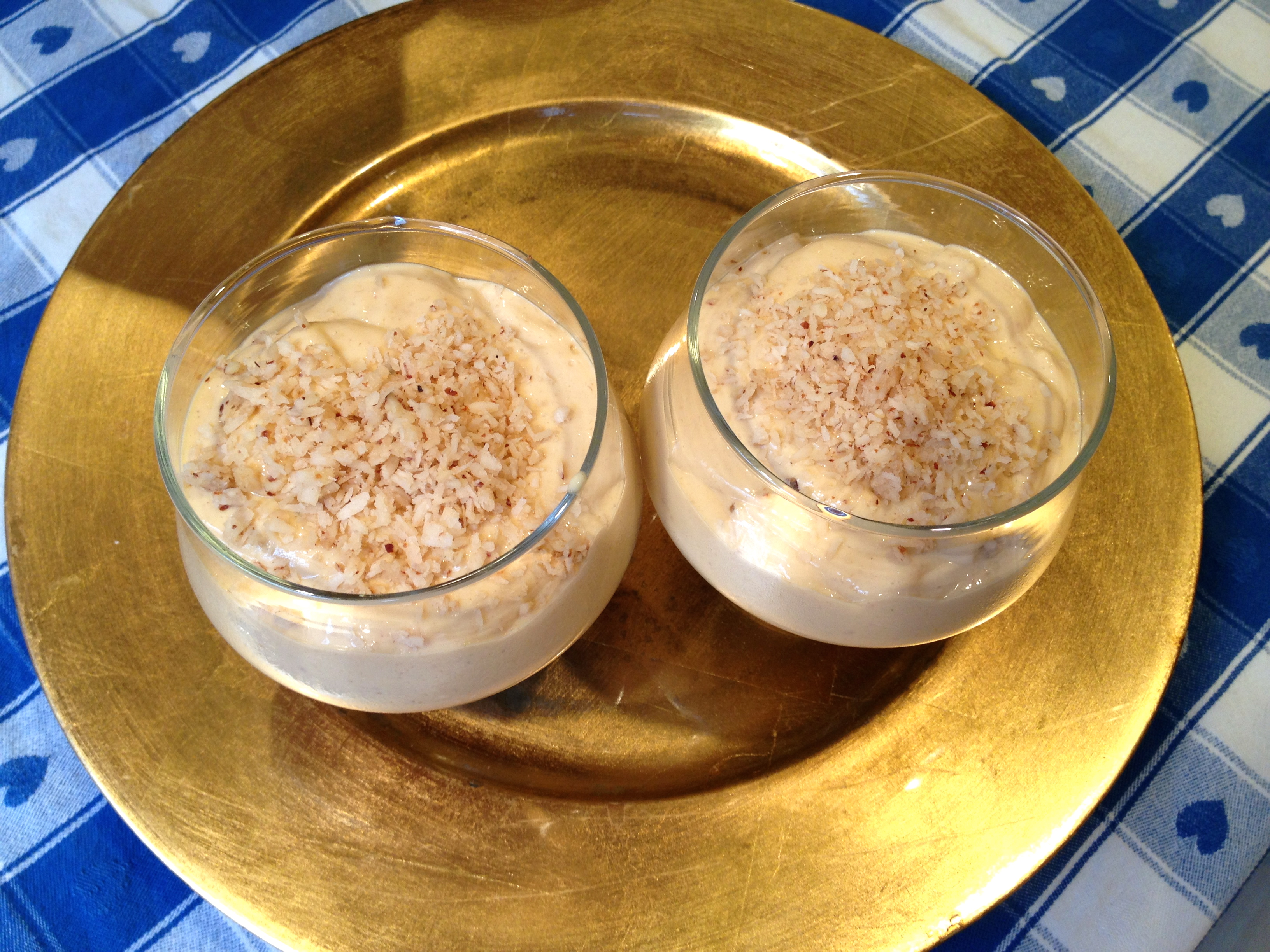 Mango Pudding Topped with Toasted Coconut
6 oz. silken tofu (firm)
1 cup frozen mango pieces
1 Tbsp. ground flax seed
1 Tbsp. maca
3-4 Tbsp. fresh lemon juice (to taste)
enough water to blend
a few drops of Stevia (optional)
2 Tbsp. toasted coconut
Make sure every ingredient is organic.  Whir all ingredients minus the coconut in a blender or nutribullet.  Halve and Serve in a mug, dessert dish or bowl.  Top with 1 Tablespoon of coconut for each dish.  Only 180 calories and it is 100% vegan!