Every day is a glorious day but yesterday was exceptional.
Cindi had her first known boat cruise around Lake Arrowhead and had sea worthy legs!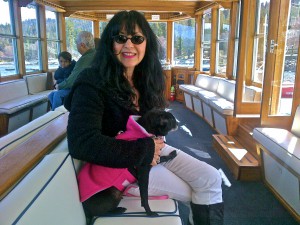 There was much duck feeding and duck chasing!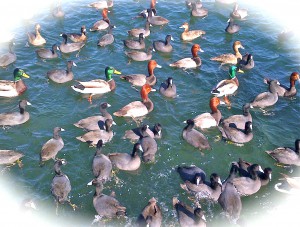 A healthy dinner of vegan teriyaki beef skewers with roasted garlic, raisin pecan brown rice and a salad made with grilled artichokes, home grown tomatoes, red cabbage, Bitchin cilantro sauce, kalamata olives all mixed into a field of greens.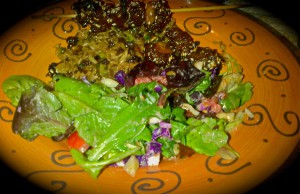 Sharing new experiences, new places, and new foods.  It doesn't get any better than that!