When I asked the gal at Green Door Cafe if I could get a certain burrito without the tortilla she said, "Sure, in a bowl?" like over rice I imagine she meant.  No, I explained, over greens.  "Sure," she said, "over arugula? ".  Ok.  That sounded great.  She offered to make it any way we wanted it since we were going to eat it.  Now, I call that common sense.
"My husband would like the Gouda grilled cheese, please." I ordered. He was outside with Cindi securing a sunny place in their garden patio.  Plus dogs aren't allowed inside eating establishments.
"Ok.  One Artichoke and Fennel Gouda sandwich."
"Oh, no." I uttered in dismay knowing he didn't like artichokes.
"Let's omit the artichoke spread?" she asked.
"Yes, can you do that?" I asked tilting my head in a question.  Then, feeling daring I proceeded to ask, "Can you add caramelized onions instead?".
"Sure" she responded.  "Any which way.  We make them to order. Change it. Add or delete anything" she explained without flinching, in an even tone of voice.
Imagine that? I really love this place and I can sit outside with my dog – yippee!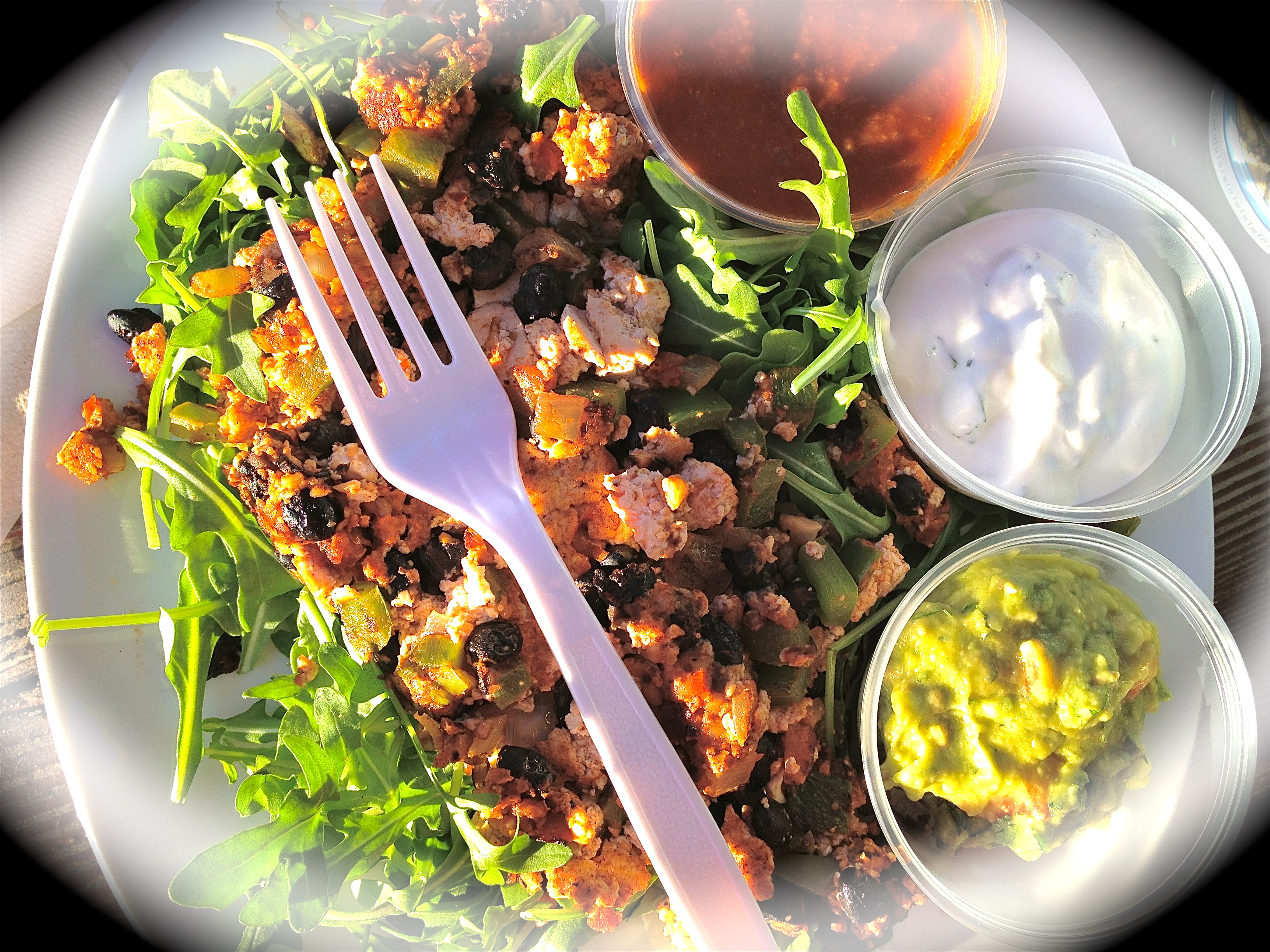 Ranchero Burrito with walnut 'sausage' sans the burrito and tofu instead of eggs.
All vegan.