Whip up 2 small bananas or 1 large, 1 1/2 cups of strawberries, 4-6 small guavas (without seeds). 1/4 cup lemon juice, 2-5 drops of stevia, 1 Tablespoon of Fennel Fronds from the end of a fresh fennel bulb, 1- 3 teaspoons chopped fresh ginger and what do you have?
A fruity, tart and sweet explosion of flavor and goodness in your glass, served over ice with  fennel frond garnish.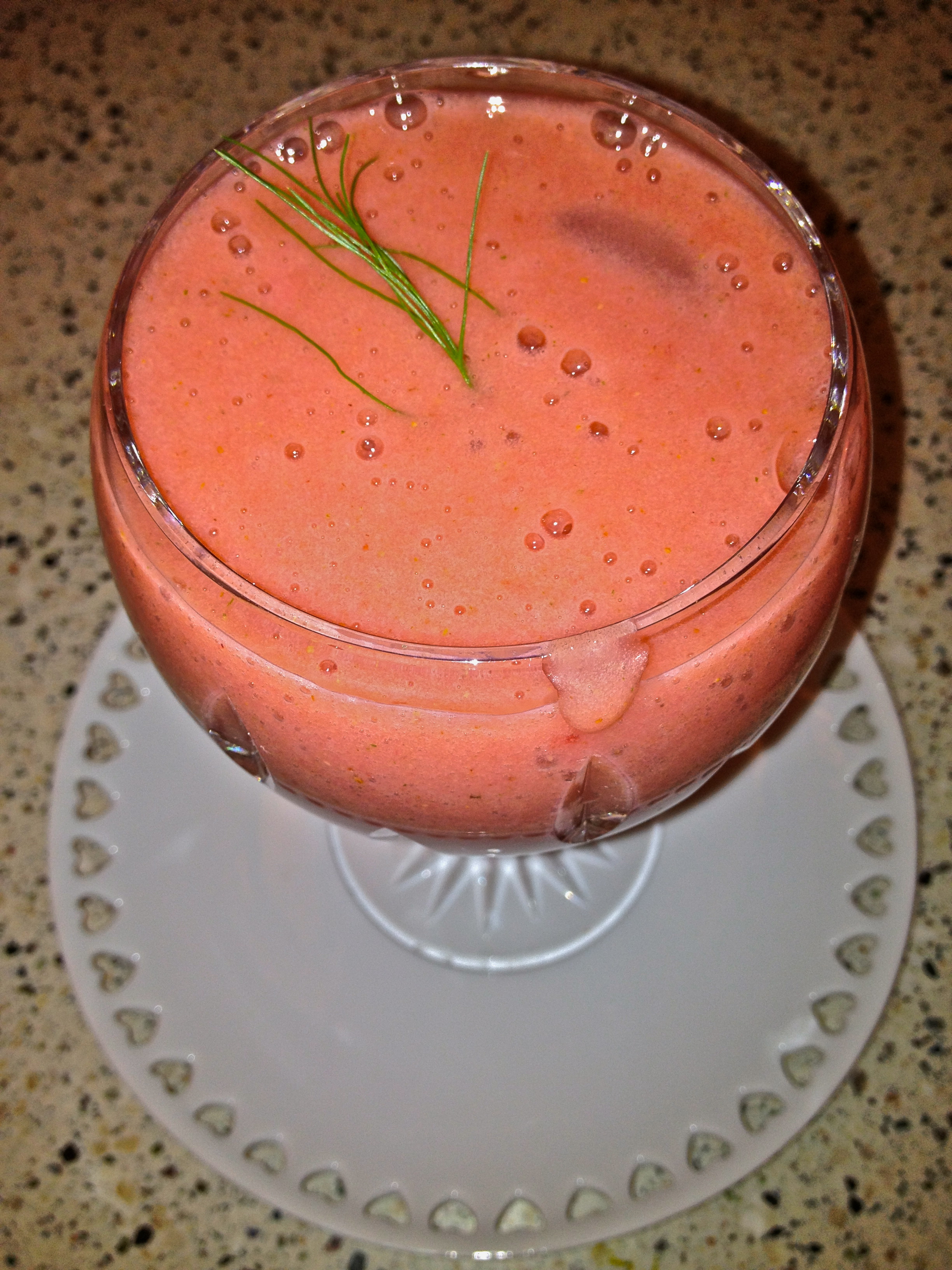 It's vegan, gluten free, healthy, looks gorgeous and is super easy!
It takes a matter of minutes to grab handy fruit you have previously bought (fresh or frozen) or brought in from your yard, wash, cut and throw in.  
Apples, cocoa and cherries – Oh my!  
Or Apples, pumpkin, cinnamon and pumpkin spice with nut milk – Oh yes!  
Or mango or pineapple with coconut milk, coconut flakes and lime – Oh yum!  
Or banana, maple syrup and blueberries – Oh divine!  
Or Peaches and coconut cream – Oh delish!
What can you concoct today and deem healthy?