I used to mock and feel sorry for people who babied their pets.  I resented how some people seemed to care more about their animals than their human friends/family.  I couldn't believe how much someone would spend to save their domestic companions' lives or limbs.  I thought maybe all these people were obsessed or deranged.
I mock no more.
As the result of "empty nester syndrome", we have re-fallen in love with our cats and all of a sudden have a penchant for dogs!!!!  My husband diligently takes care of my daughter's hamster, cleaning the cage bimonthly and feeding it daily.  Our felines have always been treated well but now they have all of our attention and caresses.  We walk our dog, Cindi, more than anyone in the neighborhood, as reported by our next door neighbor.
This weekend, my husband taped and we all (the girls were home) watched "Too Cute" shows on Animal Planet which follows one half hour of the cutest puppies, their mom, their situation and then what happens as they grow and leave to make children and families happy.  And then, one half hour of the same, but with the sweetest kittens and cats.
And Cindi, how do we cherish her?  Well, she's in a class by herself.  My husband recently found a stroller for her at a garage sale so he can travel with her, I suppose incognito?  I think he figures if she's bundled up enough we can take her anywhere.  I just gave Cindi a bath and I always sing her the "This is the way we wash our hair" song I used to sing to the kids.  Pretty soon I will be taking her paws and cycling them and singing "The Wheels on the Bus".
Not only do I not mock anymore – WE have become those crazy animal loving people!!!!!!!!!!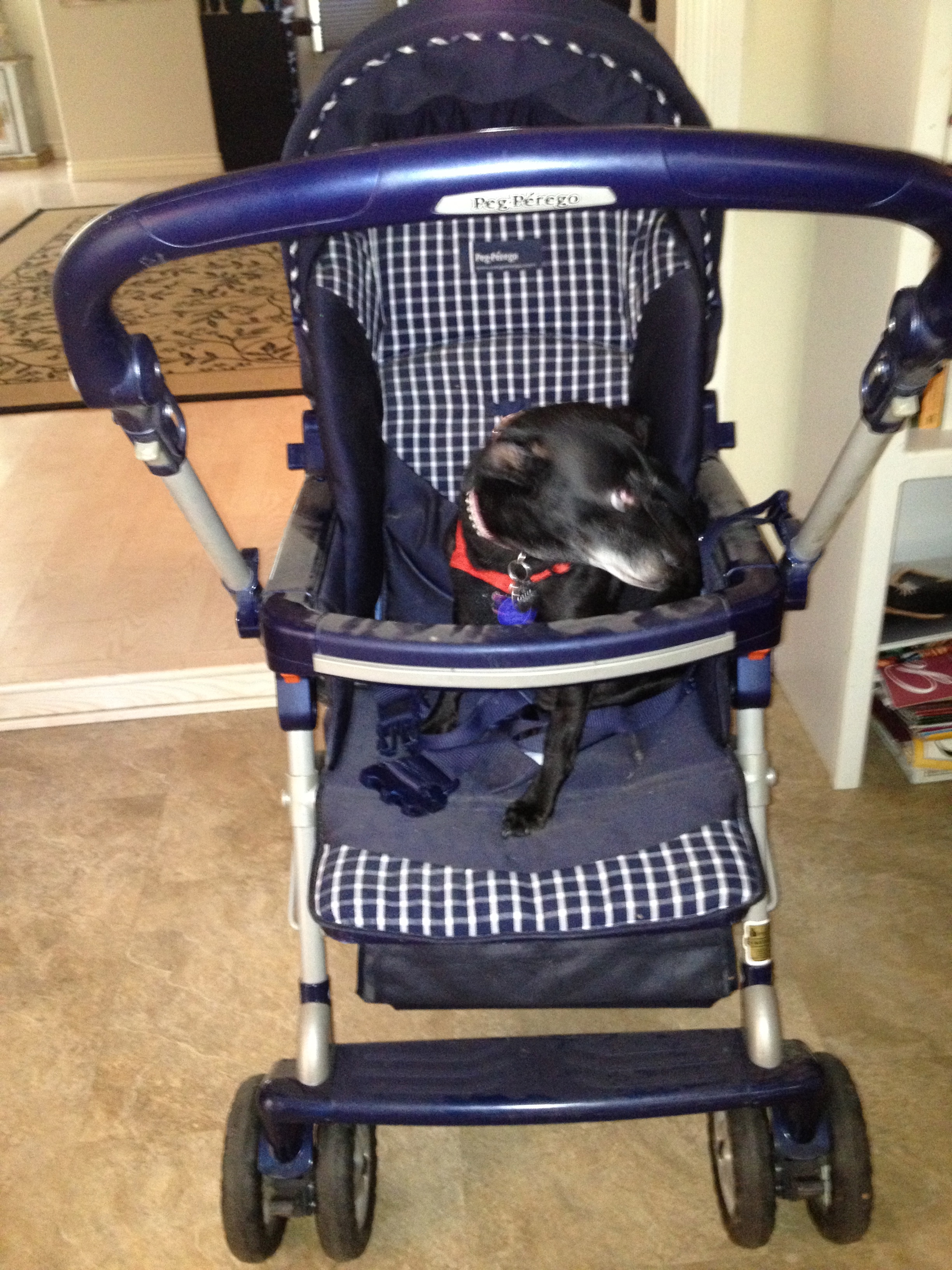 And the latest fashion craze !