August brought many arrivals, the girls whom are blossoming flowers and a bouquet and a wreath.
The Growing Garden Wreath is begging for some cute small tiny shovels and rakes, maybe a few extra dried flowers, too.  The natural burlap keeps this wreath earthy and the petite garden pots with garden moss gives it an organic theme.  Purple larkspur is juxtaposed within.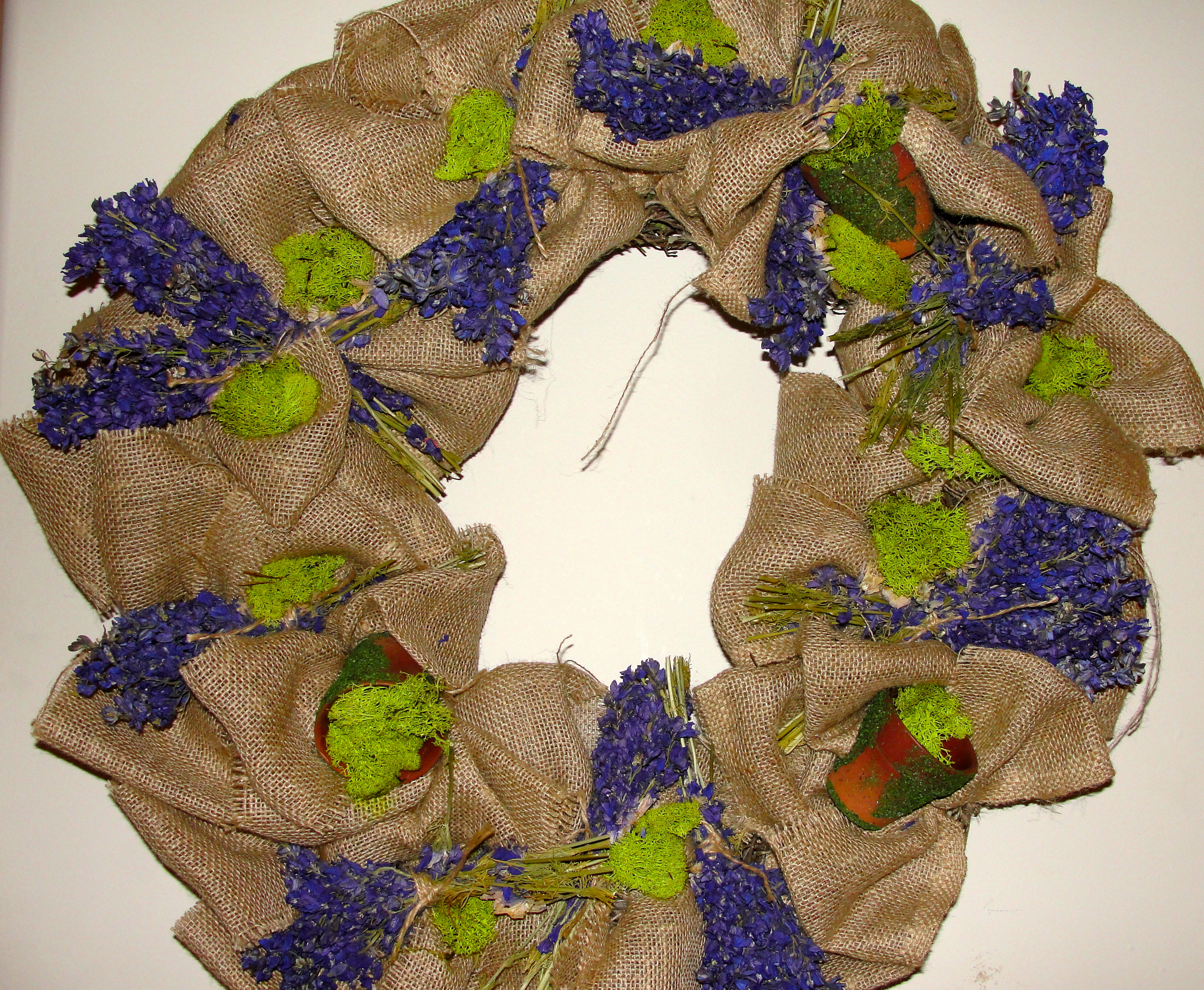 "A designer knows he has achieved perfection not when there is nothing left to add, but when there is nothing left to take away."– Antoine de Saint-Exupery
The fresh flowers include Telstar iris, blue thistle, green button mums, red and cream roses, orange flecked alstroemeria and green Israeli ruscus.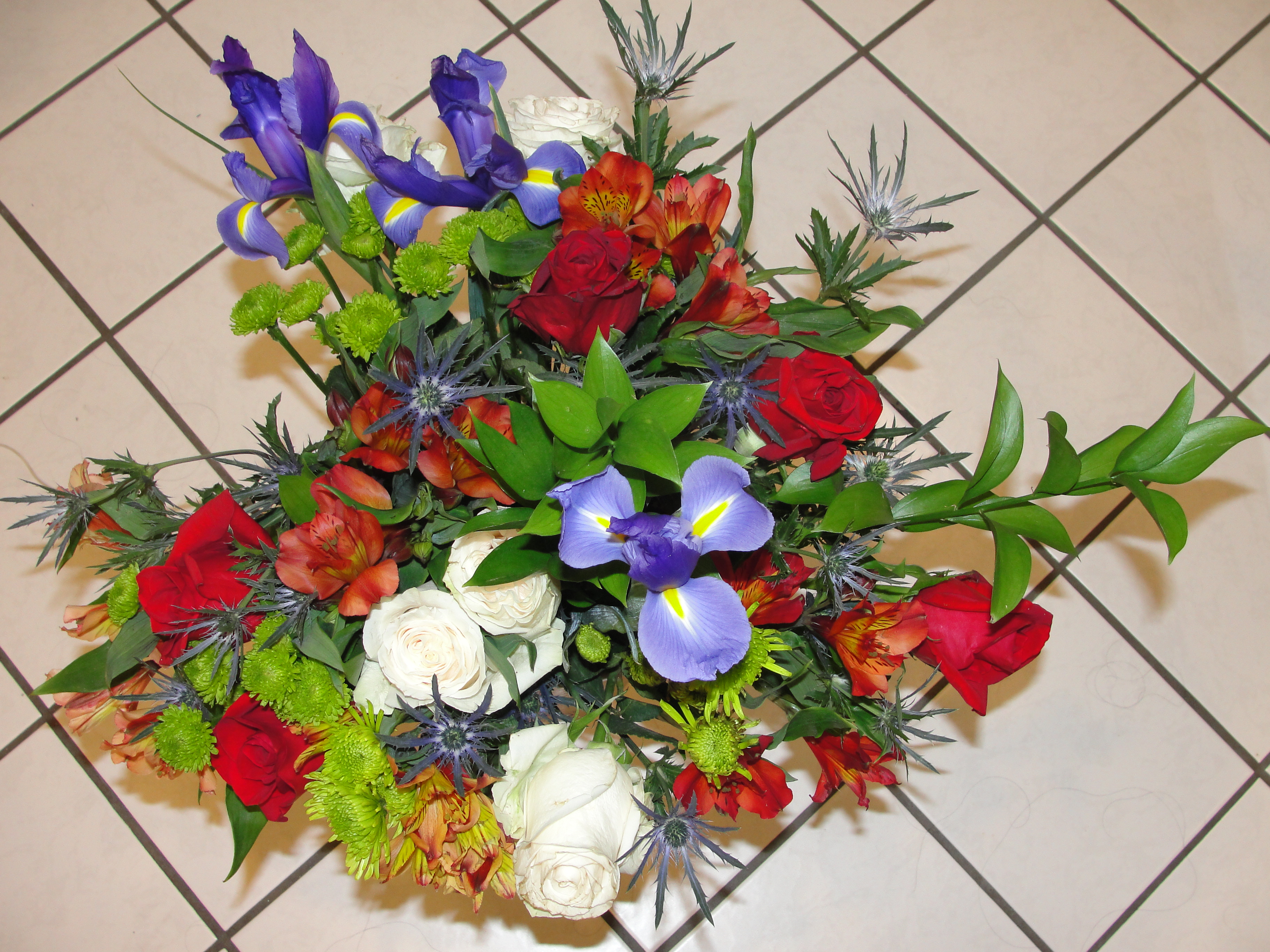 "Flowers… are a proud assertion that a ray of beauty out values all the utilities of the world."