When I saw the owner at the Healthy Junk line, I introduced her to my daughter V.  She remembered I did say I wanted to bring my vegan daughter to taste her food two weeks ago.  She quickly took our order herself, saving us at least five minutes.  The place was mobbed with foodies dining from five options.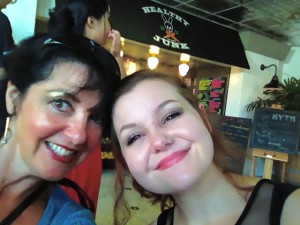 We enjoyed and shared the best vegan salad ever (see earlier post), a portobello burger with special sauce, spicy 'chicken' wings' with ranch, sweet potato rings, carrot cake (see earlier post) and peach cobbler.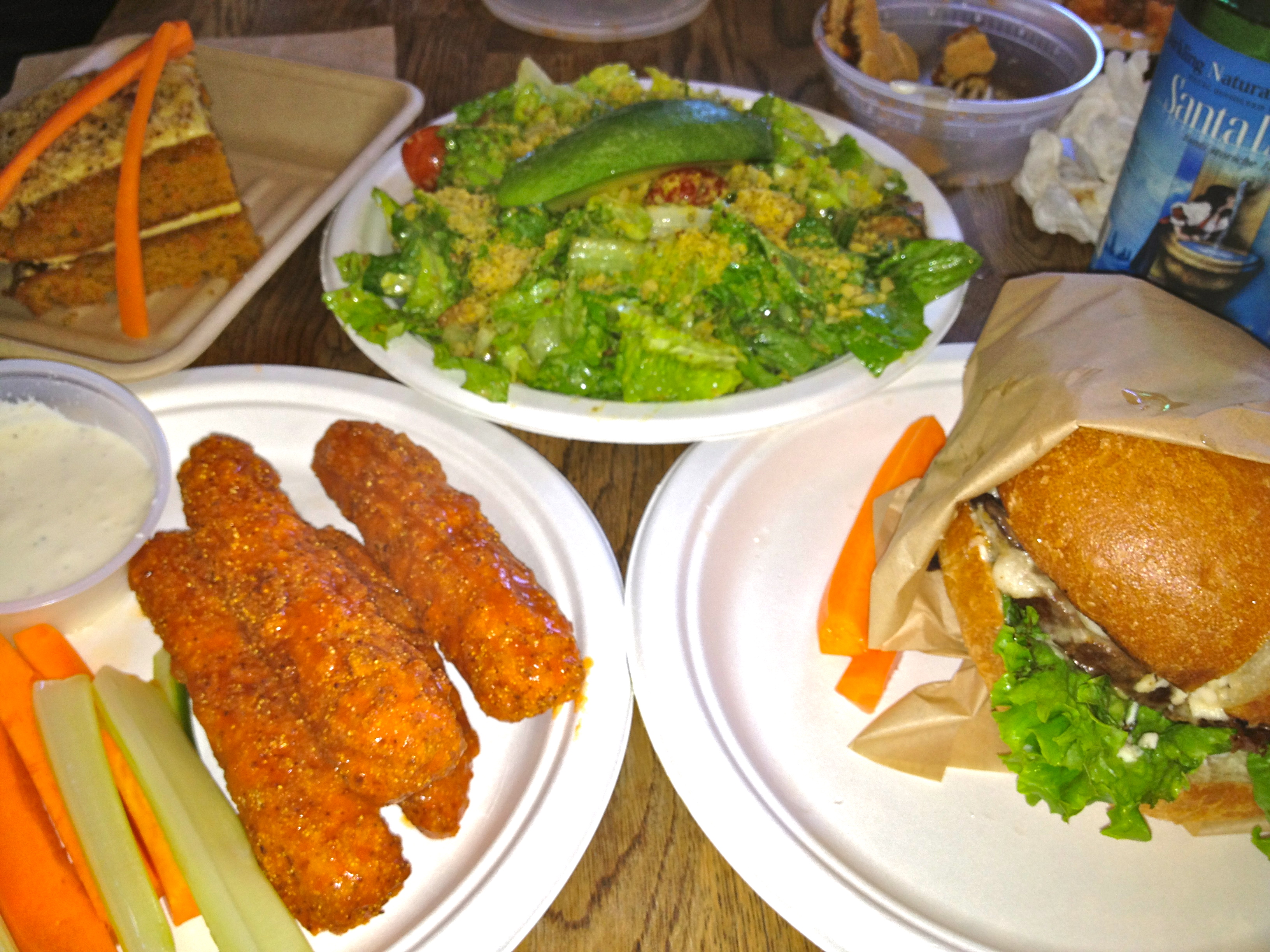 Later, after thoroughly filling up, we all traipsed around the Anaheim Promenade and the Packhouse across the street.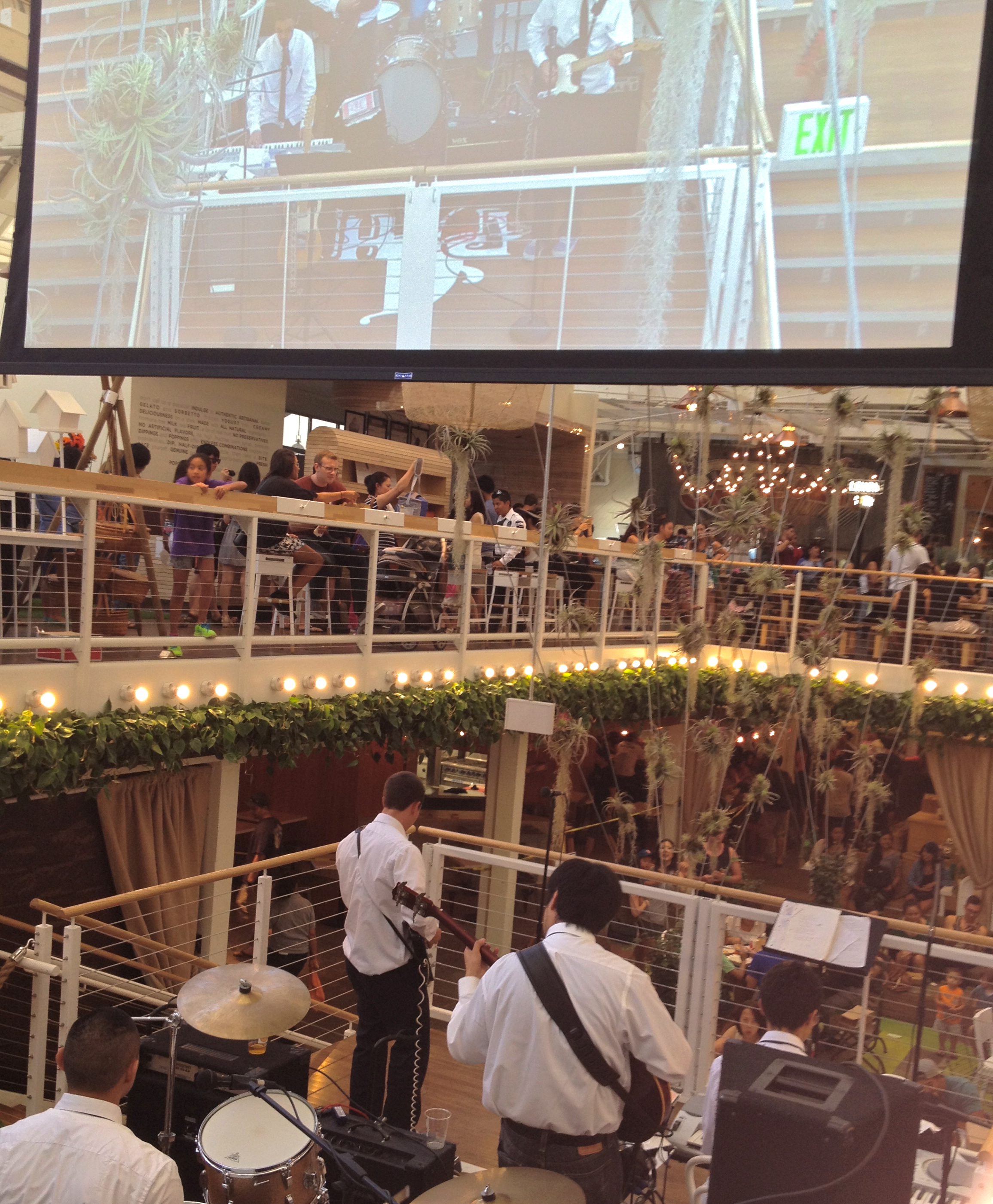 A live band was playing and singing sweet tunes, a screen displayed them on the second floor and people were munching from over a dozen eateries, enjoying Saturday at the re-furbished Packing House.
"So long as you have food in your mouth, you have solved all questions for the time being." – Franz Kafka