Today is my godmother's birthday.  She is also the only sibling my father had.  I was first grandchild and much anticipated.  She adored me.  Her daughter, my cousin, G, is with me now and we called her a little while ago.  If I could give her anything, it would be to get better soon.  She has had one health issue after another the last two years.  July is our month.  My birthday is next week and G's birthday, four days later.  This wreath is a summer wreath.  May warmth vibrate to my aunt who is living on the Southern Hemisphere and therefore suffering through winter.  May all of July bring Joy!
It is also Cindi's 6 months of being rescued and adopted by us.  Big day!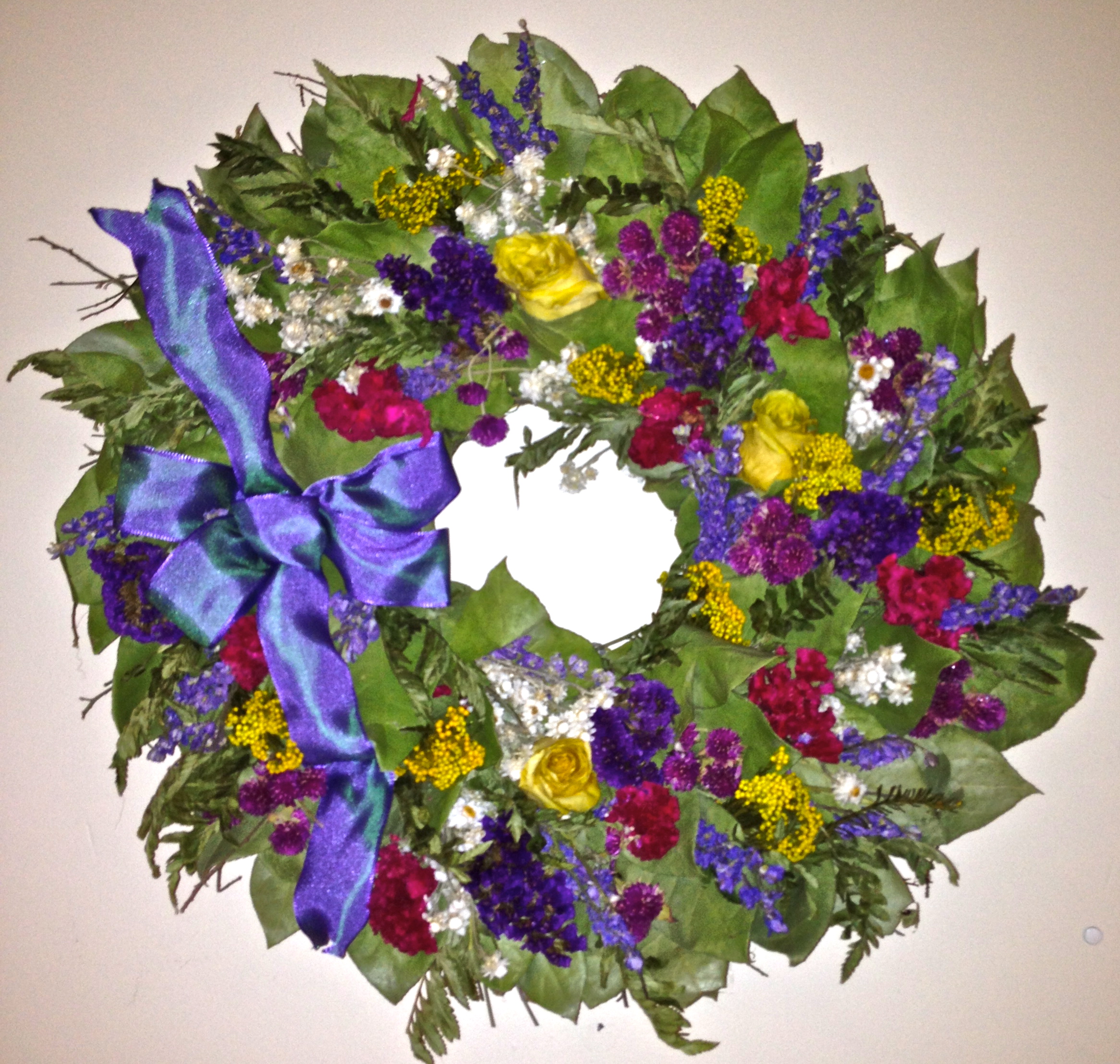 Salal leaves, lavender larkspur, raspberry celosia, purple sinuata, yellow rice flower, purple globe thistle, ammonium, fern and three yellow roses decorate a painter's palette of color.