It is becoming a thing to dine well at the Lake Arrowhead Resort and bring Cindi.  The lobby is lovely and grand, the gift shop is nearby, it is more private and quieter than eating in the bustling restaurant, and Cindi can be lying peacefully by my feet on the new, clean designer carpet.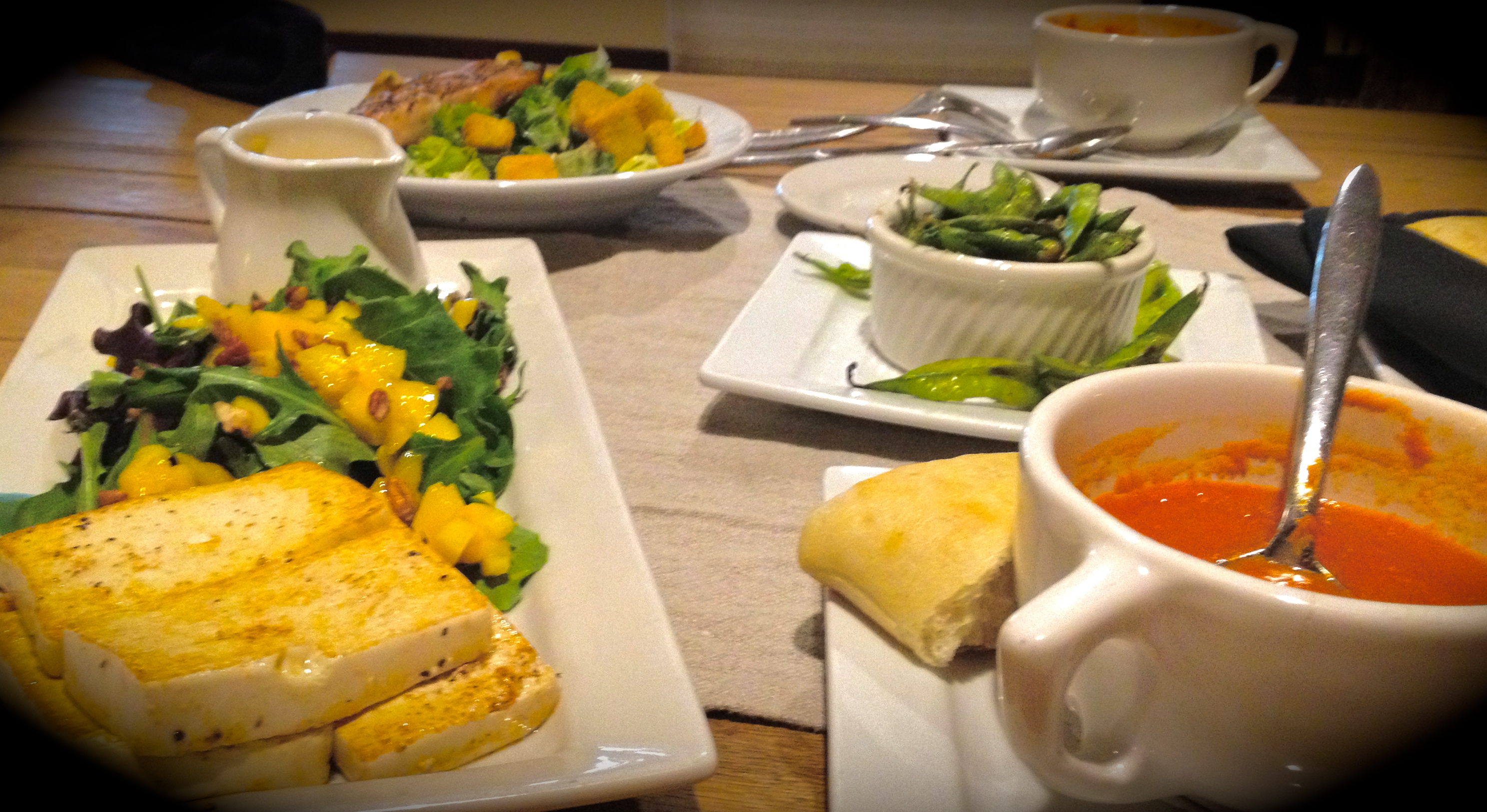 Our Repast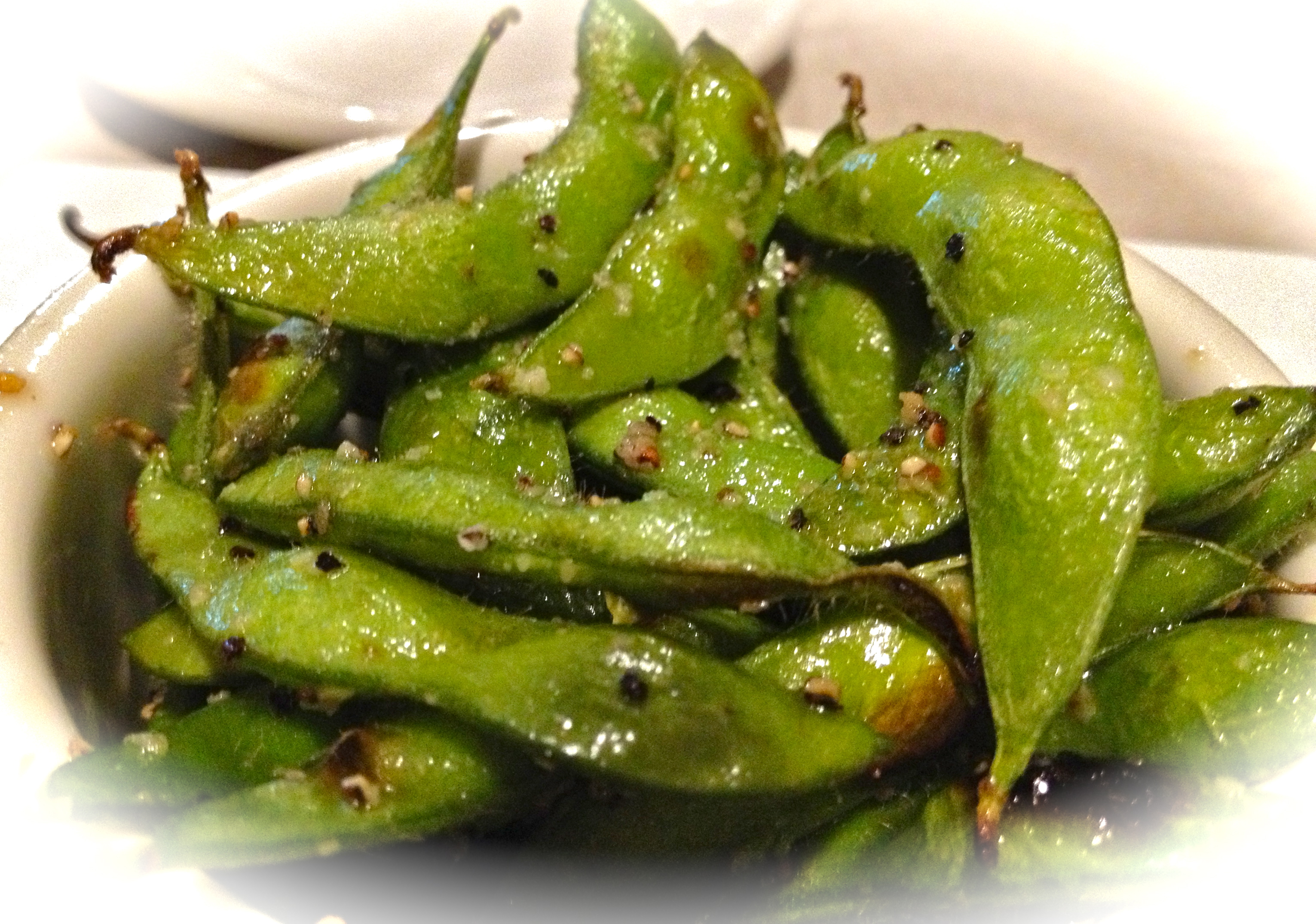 Edamame sautéed with garlic, lemon and salt.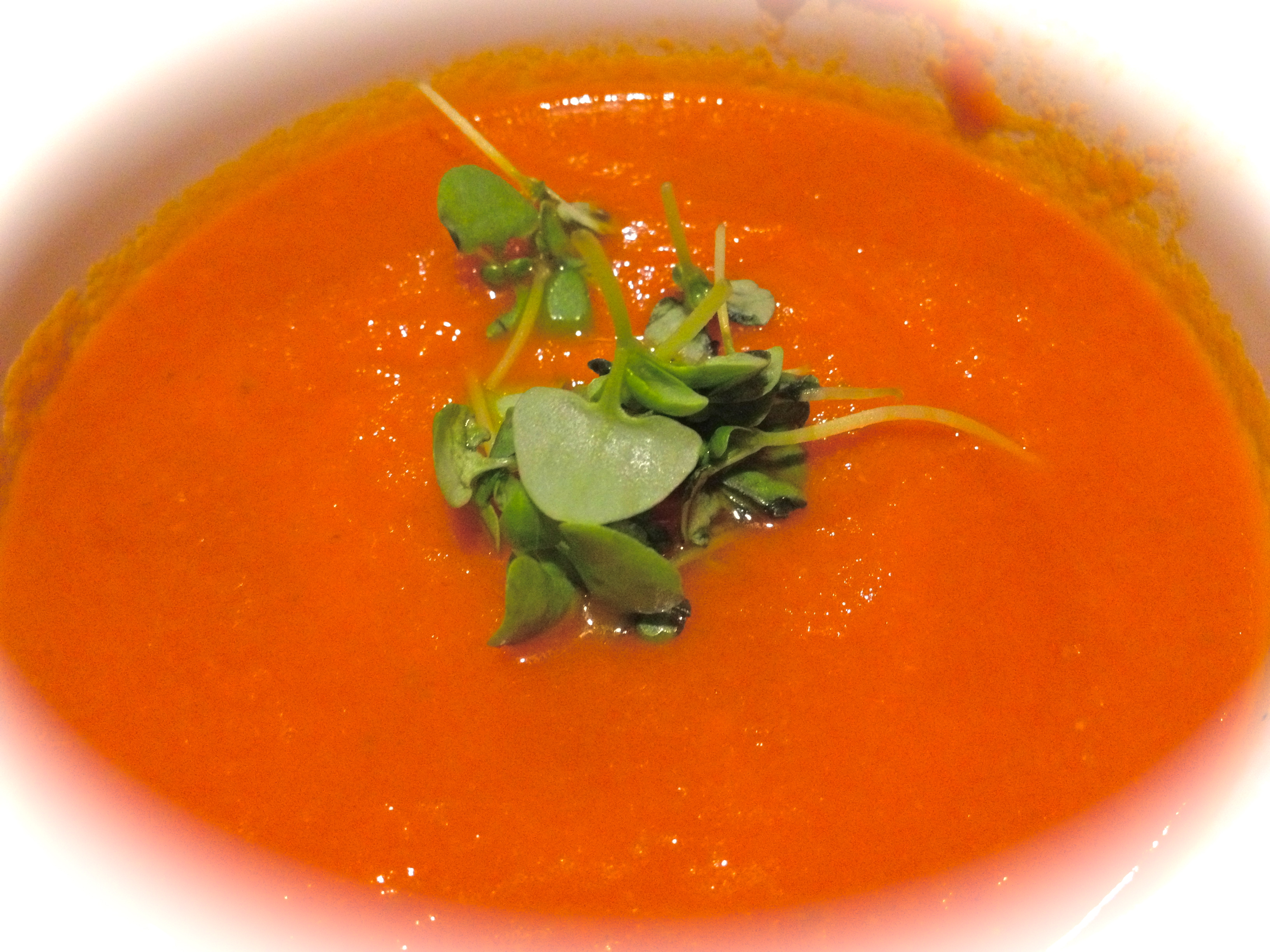 Vegan Basil Creamy Soup with fresh Watercress Garnish served with delicious, warm sourdough buns.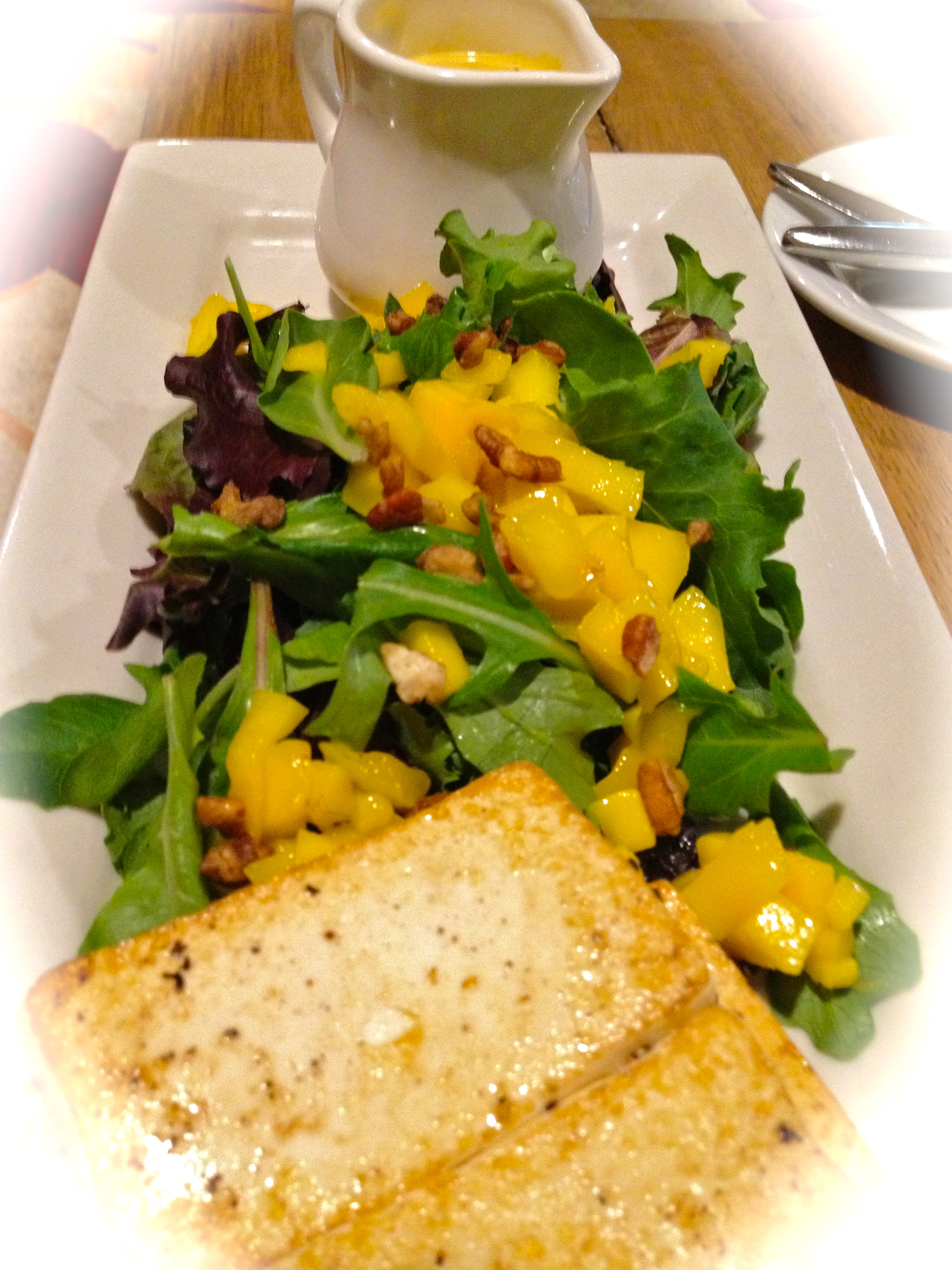 Mango Pecan Fresh Greens Salad with Tofu and Creamy Honey Dijon Dressing
My cousin, G, had a Caeser Salad with Salmon and commented that the croutons were divine.