At Texafornia Tamale Co. up in Blue Jay, I recently ordered out a vegan dinner.
Vegan beans and corn tamale with vegan beans, rice, salsa and chips and a side of gazpacho.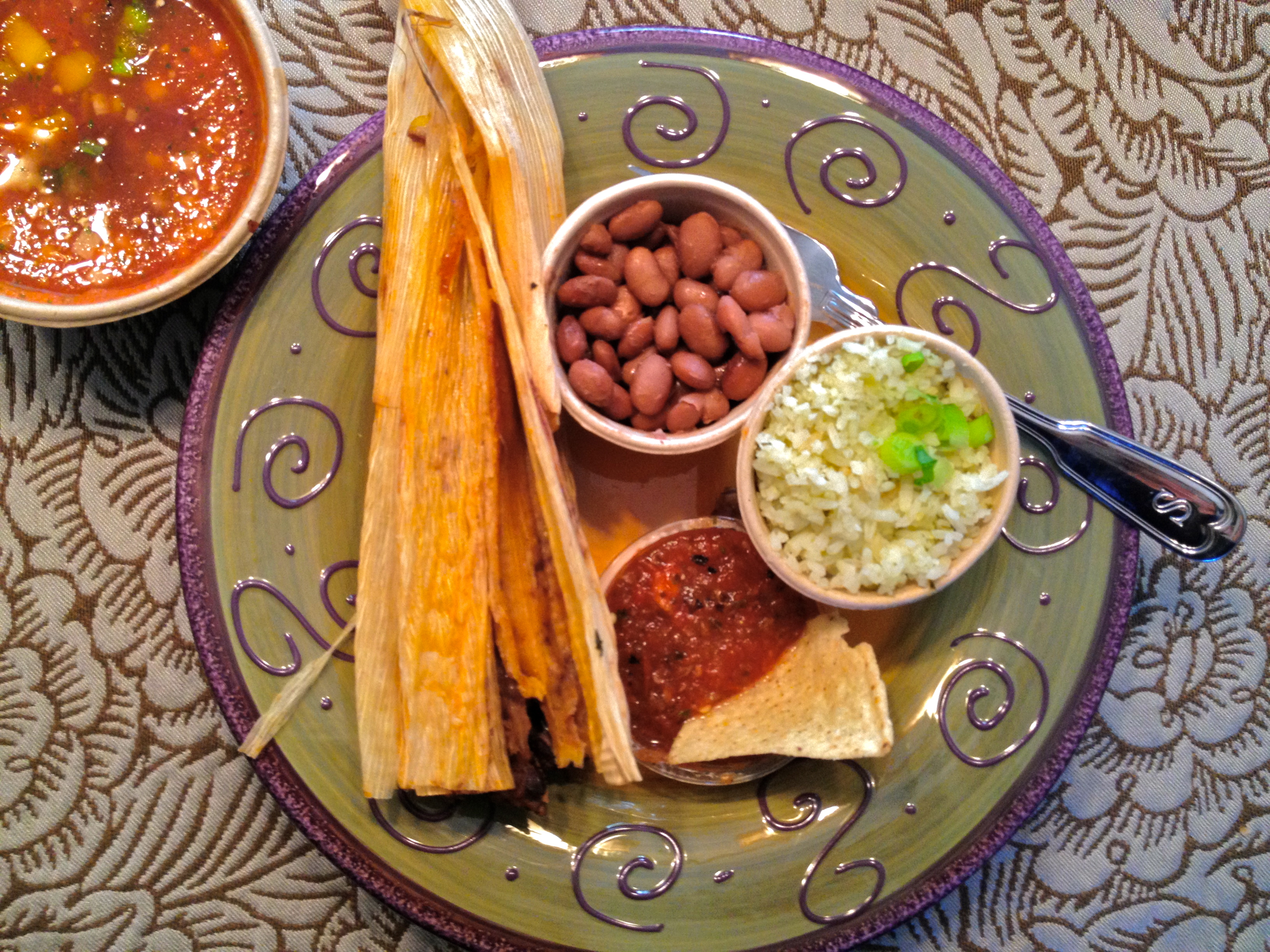 And so glad my huge big hot oven is working again.  I made a jalapeño, mozzarella, red onion and tomato sauce pizza for my husband and a Daiya vegan Jack style cheese, tomato sauce, red onion and oregano pizza for me.  Hot, hot, hot!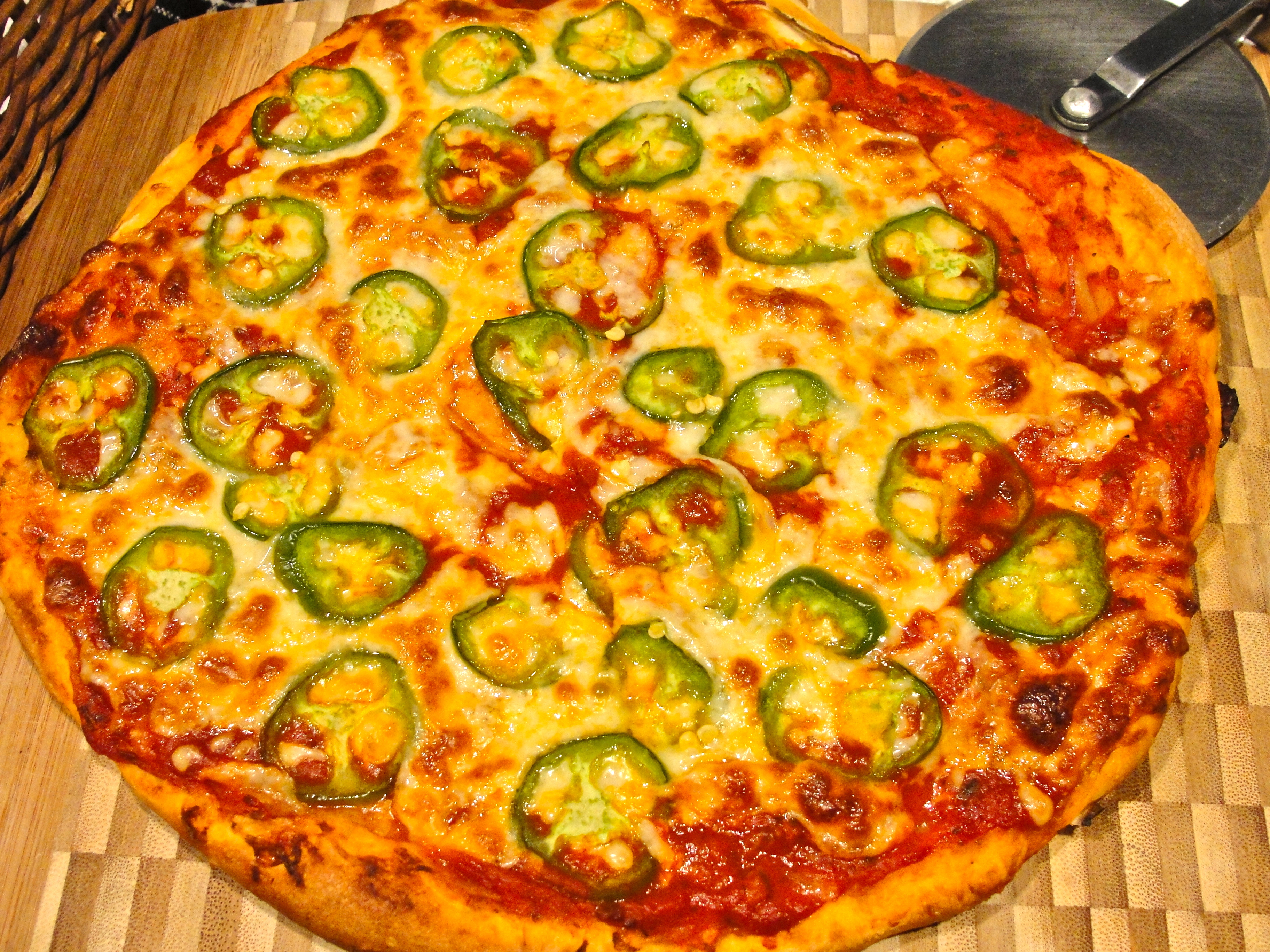 and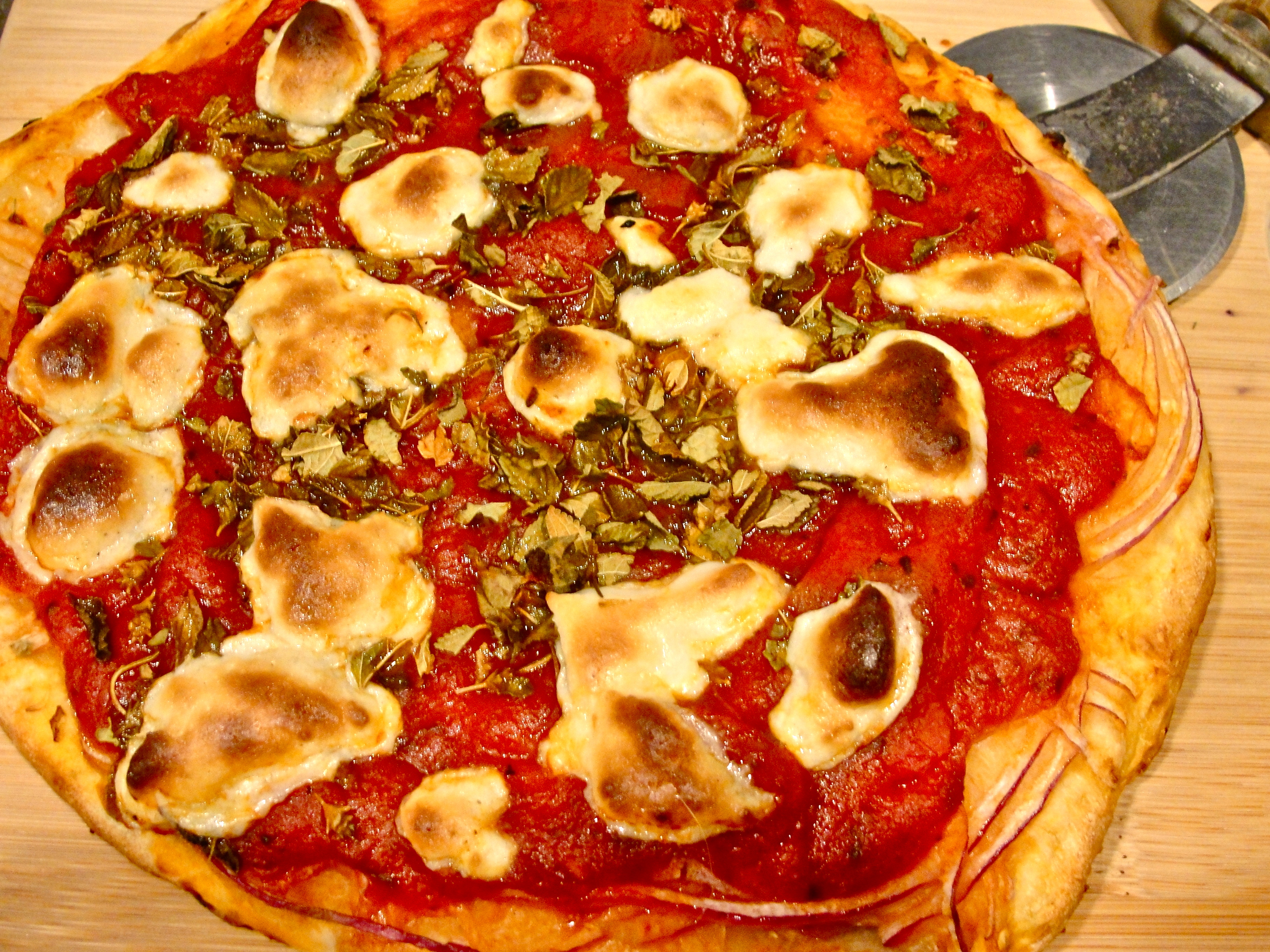 Eat well, stay well.