For June, I received, from the love of my life, a coastal seascape dried flower arrangement.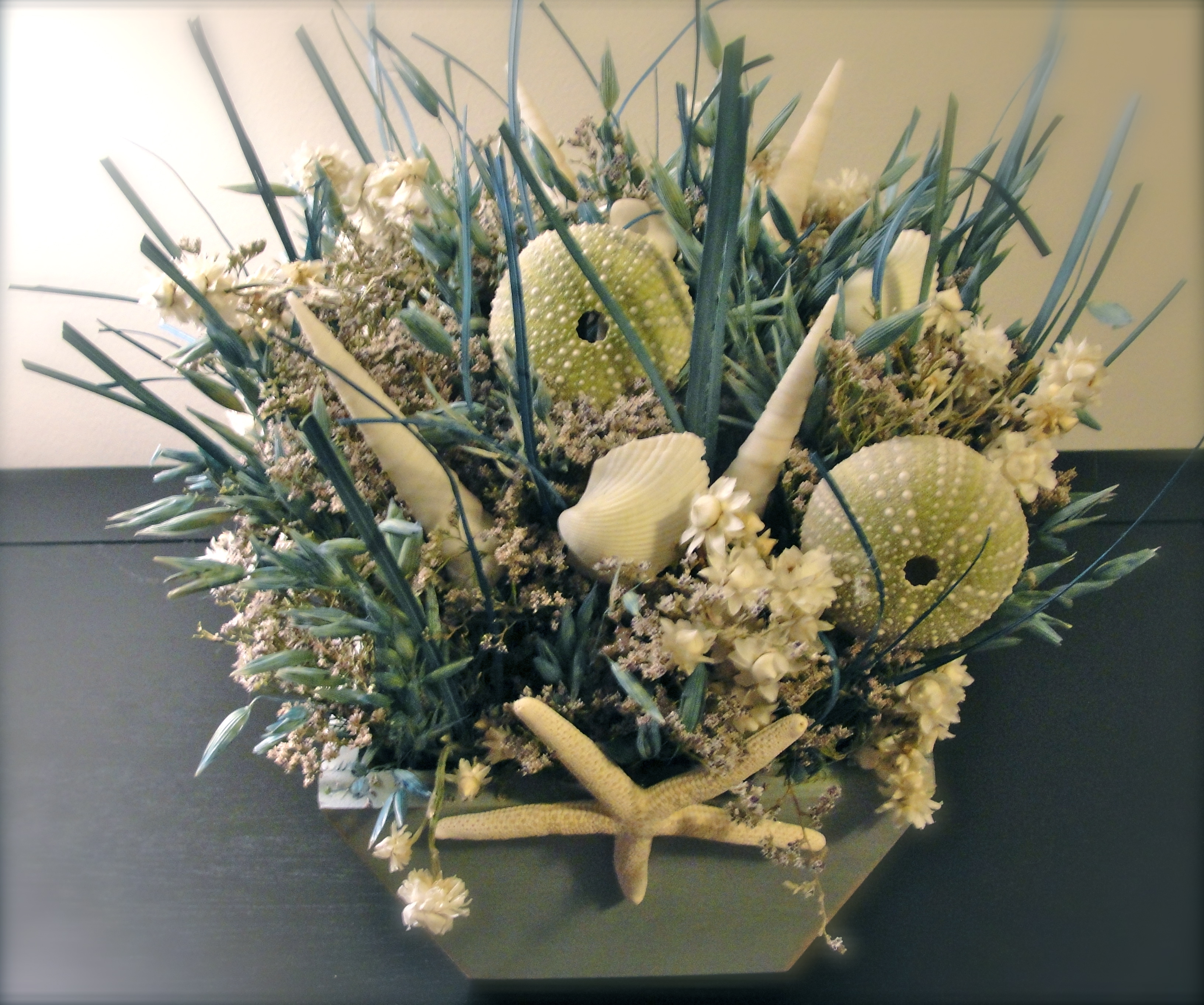 On the handcrafted wooden box two starfish are displayed, one in front and the other on the back.  All seashells were naturally harvested, meaning the animals were not killed to make the arrangement, but rather their exoskeletons were found after death.  The aqua grasses, natural ammobium, and German statice form a structure designed to highlight various sand dollars, scallops, conches and sea urchins. The gifts from the sea and land are thoughtfully positioned to take full advantage of the distinctive shapes, colors, and textures of this rich and summery focal point.
"One cannot collect all the beautiful shells on the beach.  One can collect only a few, and they are more beautiful if they are few."  – Anne Morrow Lindbergh from Gift from the Sea.