Watching last night's boxing matches, ate all my calories due me by 9 am and we are resting with all pets till Game 6 of Round One hockey Ducks playoffs.  We must win tonight so we don't replay last year's disappointing outcome.
Keith Thurman vs. Julio Diaz headlined at the StubHub Center in Dominguez Hills, CA (ending in a capitulation due to a rib injury from Diaz) but the fight of the year was the second pair of boxers – a brutal, bloody match between Jose Molina of LA and Lucas Matthysse of Argentina.  The South American won after going down twice early in the confrontation.  Needless to say it was a comeback and Molina ending up being knocked down twice himself later before succombing at last to the Gaucho's fistful of punishment.
Brunch was take out from Green Door Cafe.  A vegan breakfast sausage with peppers, potatoes and onions whole wheat burrito smothered in country gravy that tasted beyond my expectations and better, less greasy and ultimately healthier (certainly for the pig) than any pork product.  Also, Roasted Cauliflower with Tangy Buffalo Sauce and creamy vegan bleu cheese dip and an array of Vegan Desserts (my favorite was the banana walnut oatmeal rounded treats).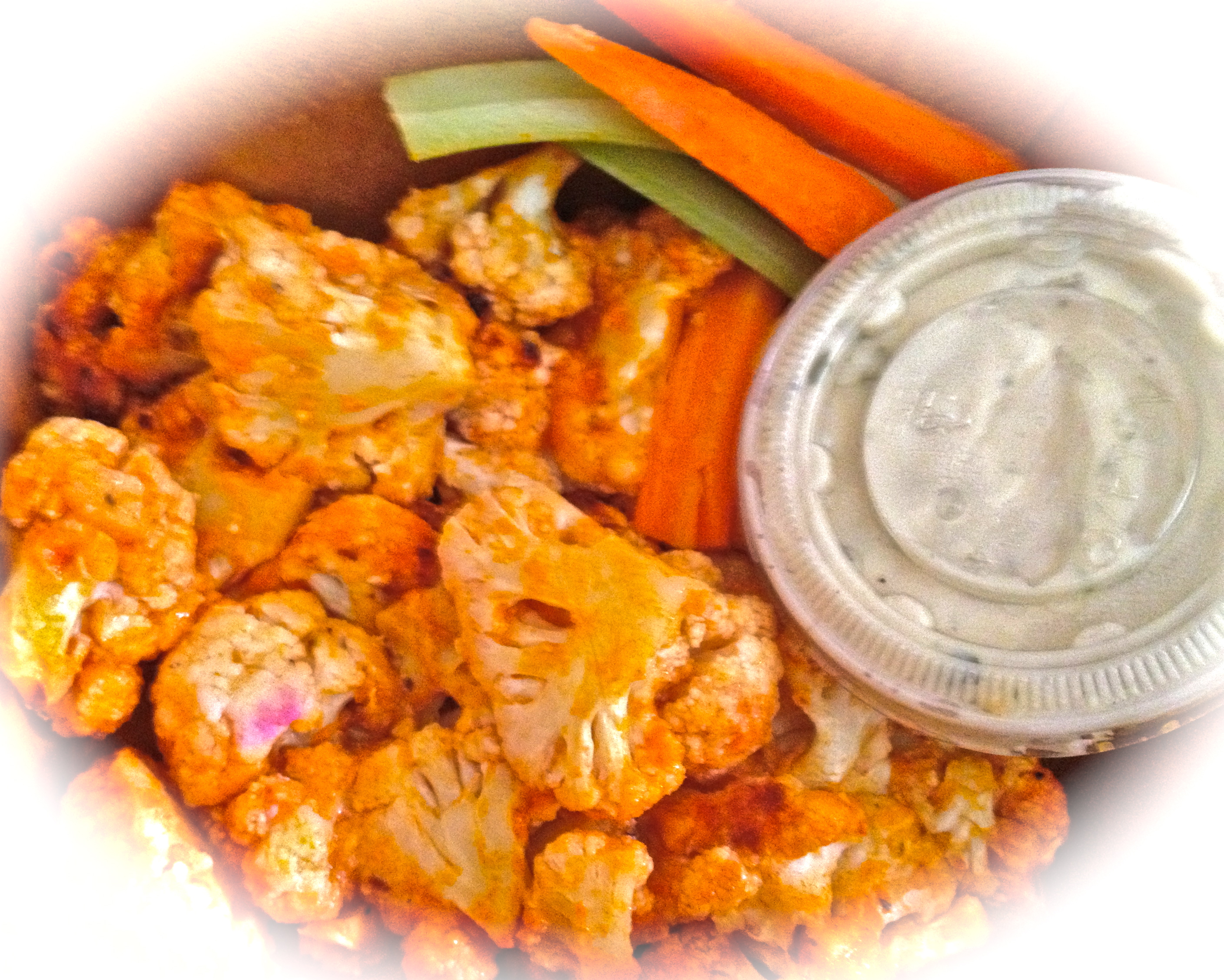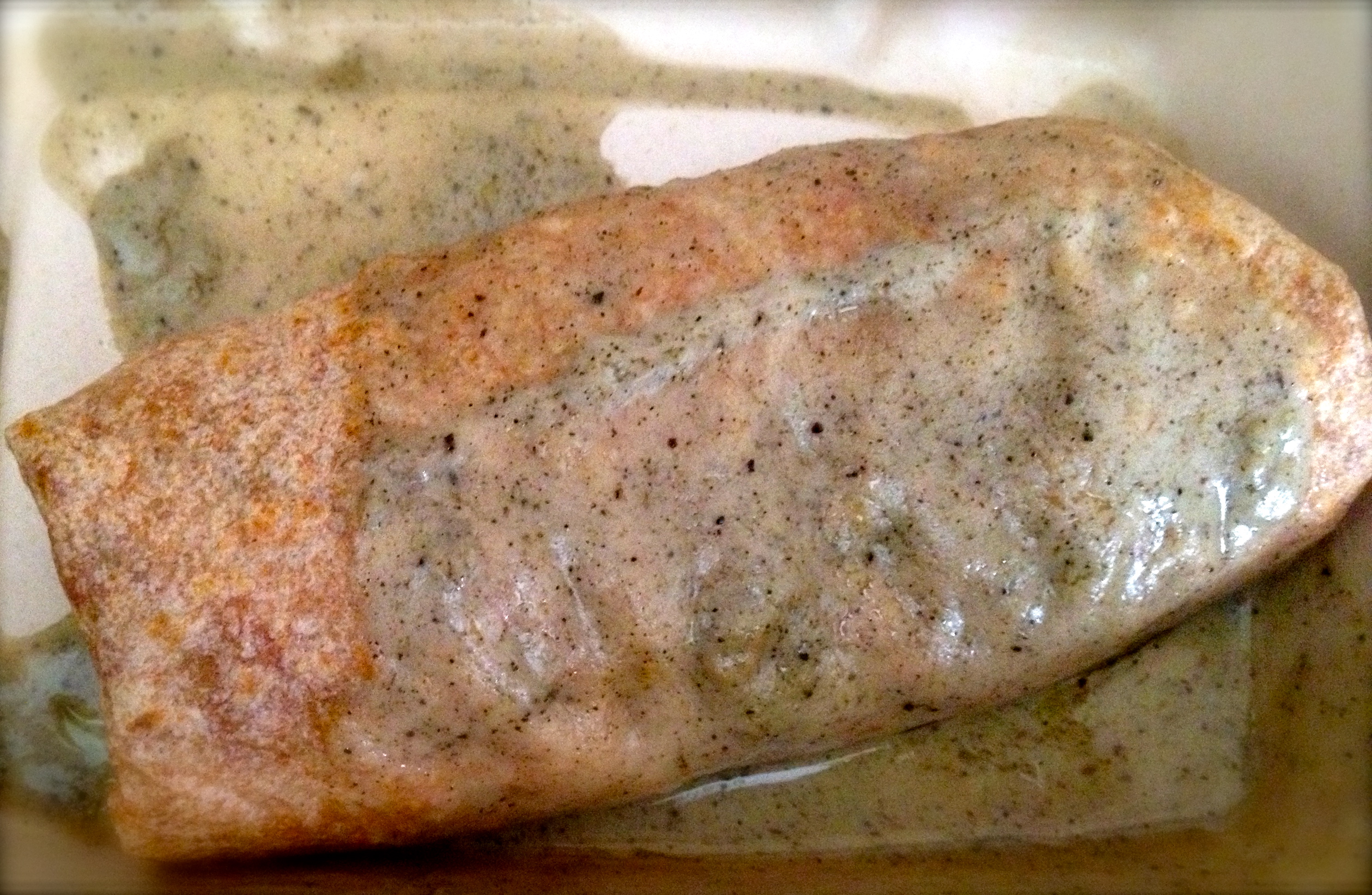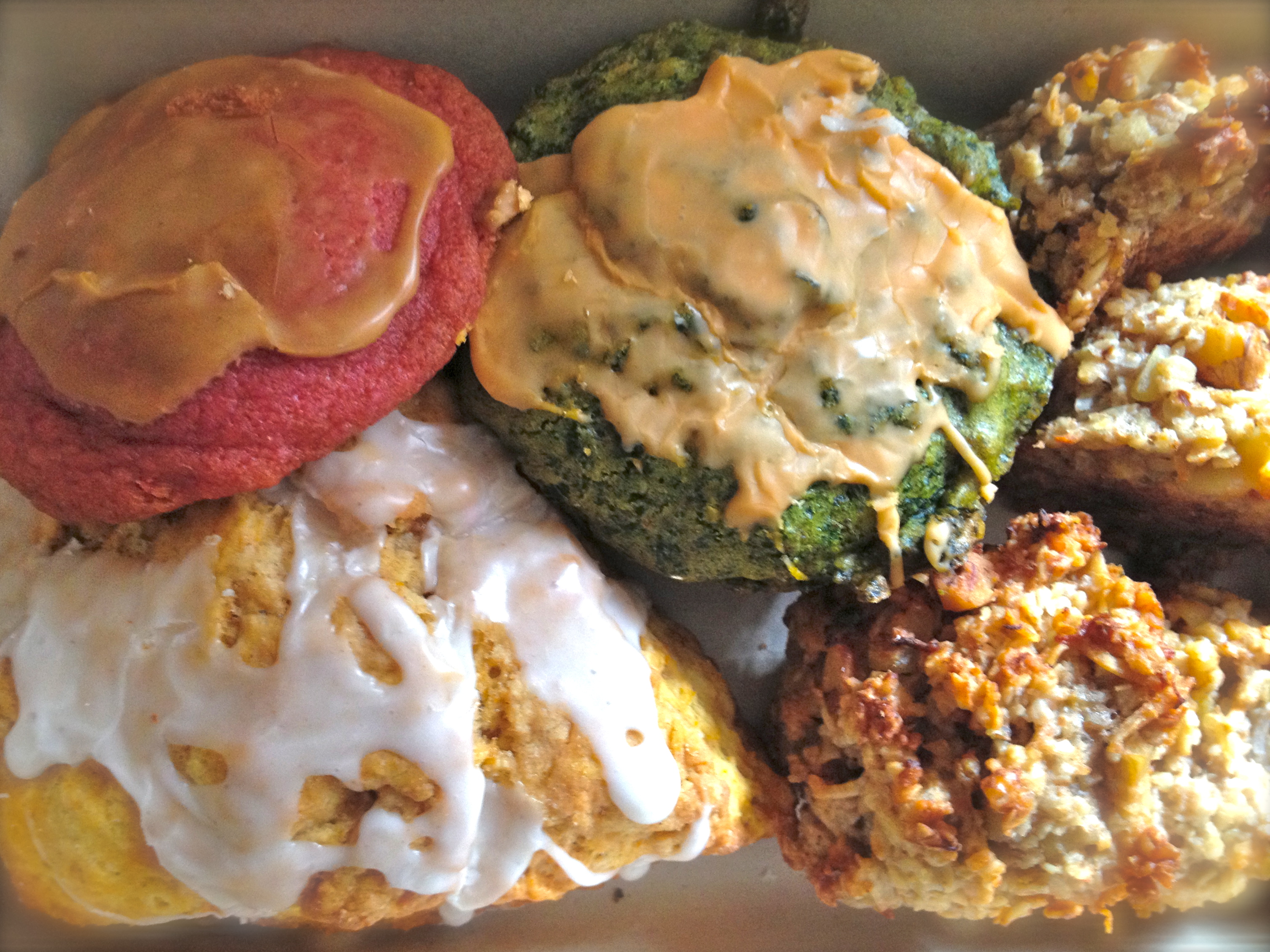 Red Velvet soft and warm cookie with coffee glaze, Kale Nut Muffin with Orange Icing, Orange Pumpkin Scone with Vanilla Sugarcoated Topping and Banana Walnut Oatmeal Coconut Small Round Bites.