Back in 2007, the Ducks went all the way and won the Stanley Cup.  It was a sea of Orange and likewise last night at the Honda Center, each time we scored, brought that orange toweled energy waving frenzy, crazy loudness from the fans and the winner's spirit momentum back.  
 It was 4-0 and it looked like our goal tender, Anderson, was going to have a shut out.  The aggressive and frustrated Stars retaliated and rattled our gate keeper several times, the last time, seemingly knocking into 'accidentally on purpose'  his face.  That finally got under our net minder's nerves and the Stars went on to score 3 more goals past him, crossing the blue line and into our webbed area between the posts, lighting up the flashing, spinning red light signaling our offense had scored.    
Final: 4-3 and we win game one. The Ducks win their first game of Round 1 against the Dallas Stars. They are the Pacific Division Champions.  They have the best stats in the entire NHL league.  Tomorrow, Game 2 of the series and then off to Texas our fowl will fly.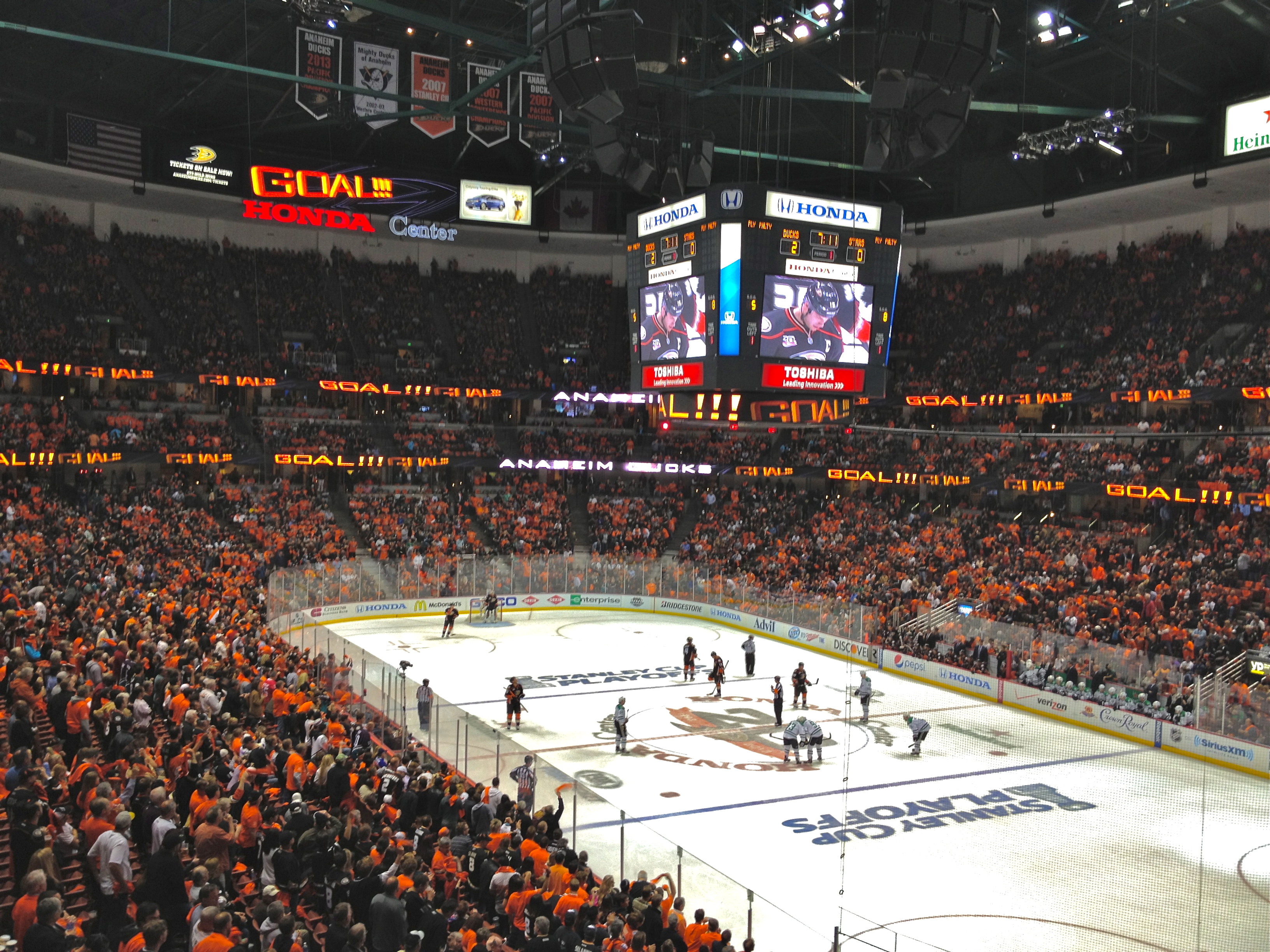 Could this be another banner year?  Hopefully!