I love soups when the weather turns cooler.  Doesn't everyone?
After exactly one month, I have lost five (5) pounds by watching (not eliminating) my intake of fats, starchy carbs and going vegan. Oh and no sugar, just stevia.
I have fun creating menus and recipes and enjoy every meal.  Here's an example of how I suffer and how very hard it is to create a three course dinner or lunch for one.  🙂  By the way – I am not starving and vegetables, fruits and all beans and legumes (except peanuts) are limitless.
First, I start with a romaine or mixed greens salad perhaps including a few kalamata olives, olive juice (which stood in for the salt and oil), lemon juice, celery, yellow bell pepper, red onion, italian seasoning and beans.  All ORGANIC!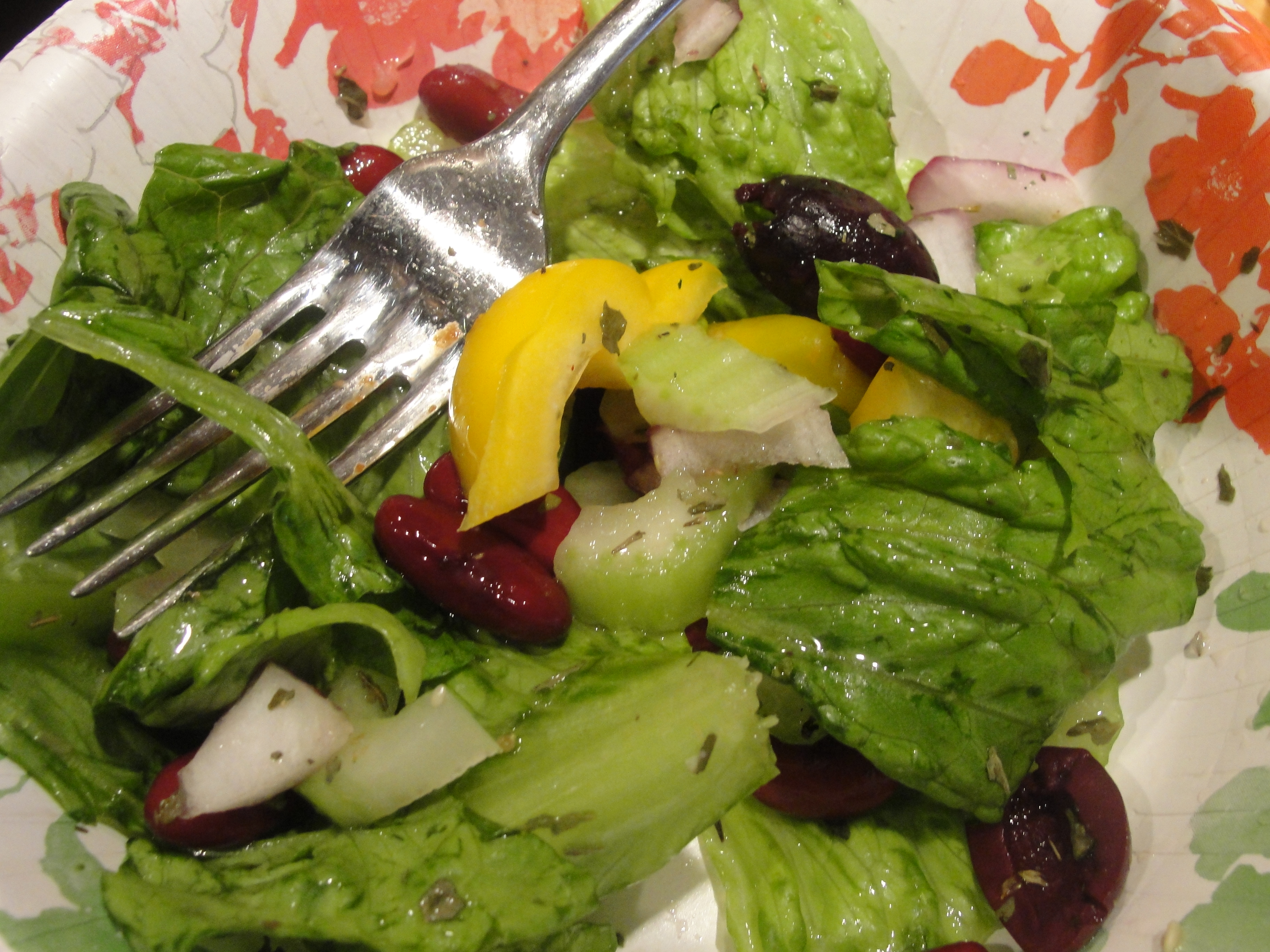 Then, I whip up a soup and heat it up.  For Creamy Tomato Soup you will need:
one can of tomatoes or one cup of prepared tomato sauce – 2 Tablespoons fresh basil – 2 Tablespoons of raw cashews – 1/4 cup of almond milk – 1/4 tsp vegetable better than bouillon paste – And as a treat and totally optional as a topping – – – raw vegan parmesan to taste sprinklered on top (mix in a blender or nutri bullet –  2 tablespoons raw walnuts with 1/2 cup nutritional yeast).  ALL ORGANIC!
Chop up your basil with cashews and milk.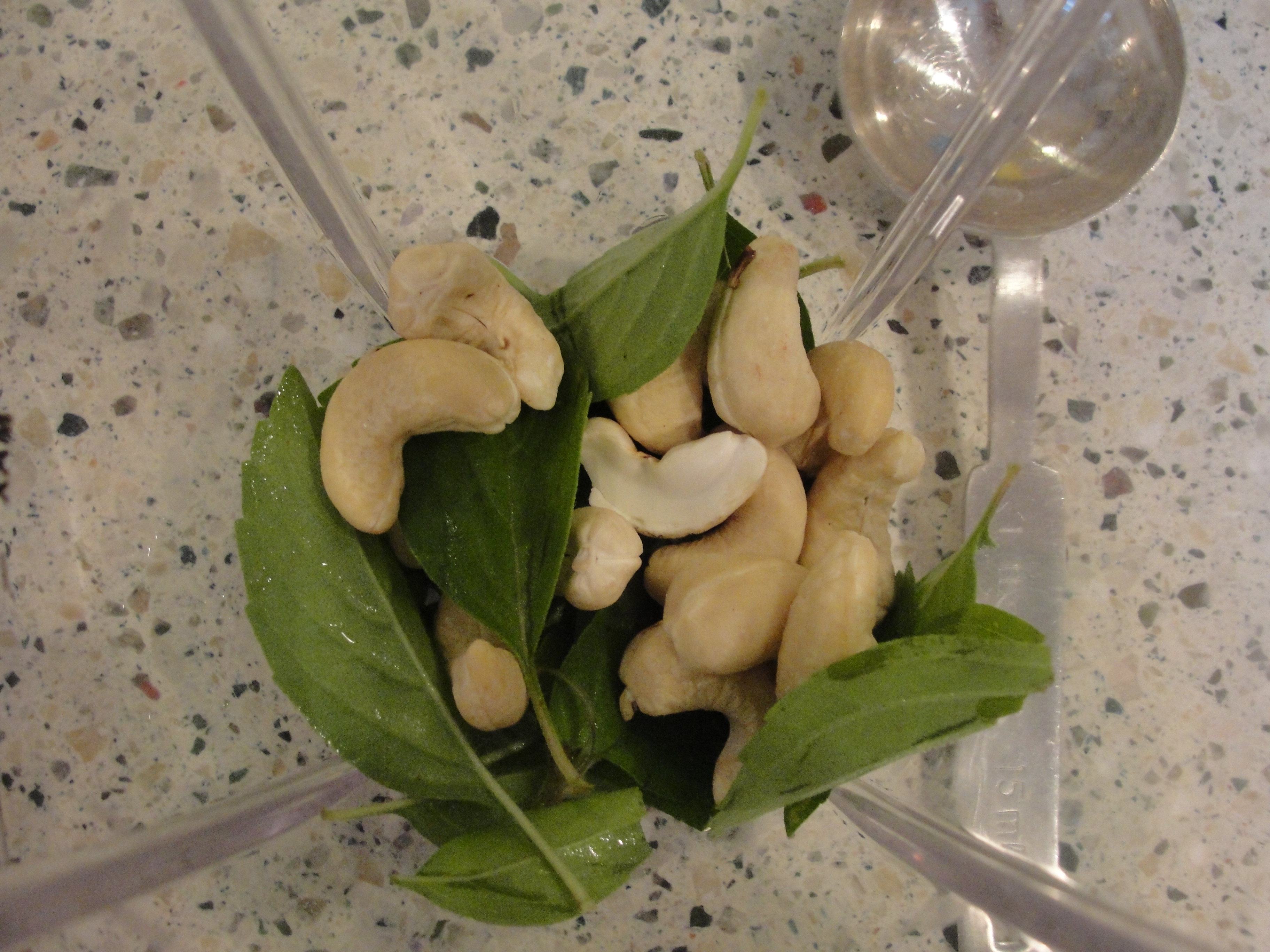 This is now your cashew "cream"!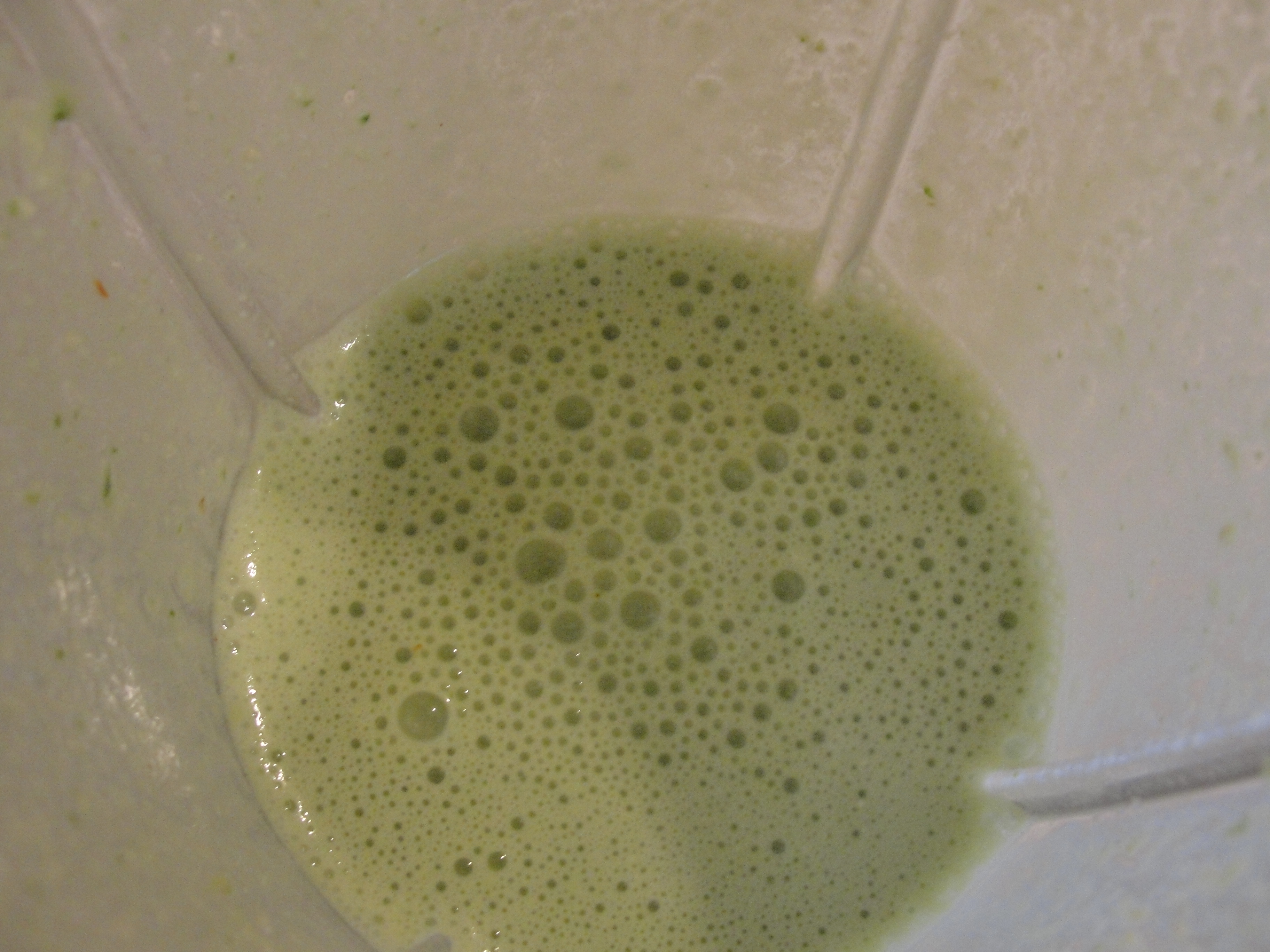 Heat up your sauce with veggie bouillon in a saucepan.
Pour your "cream" into your sauce.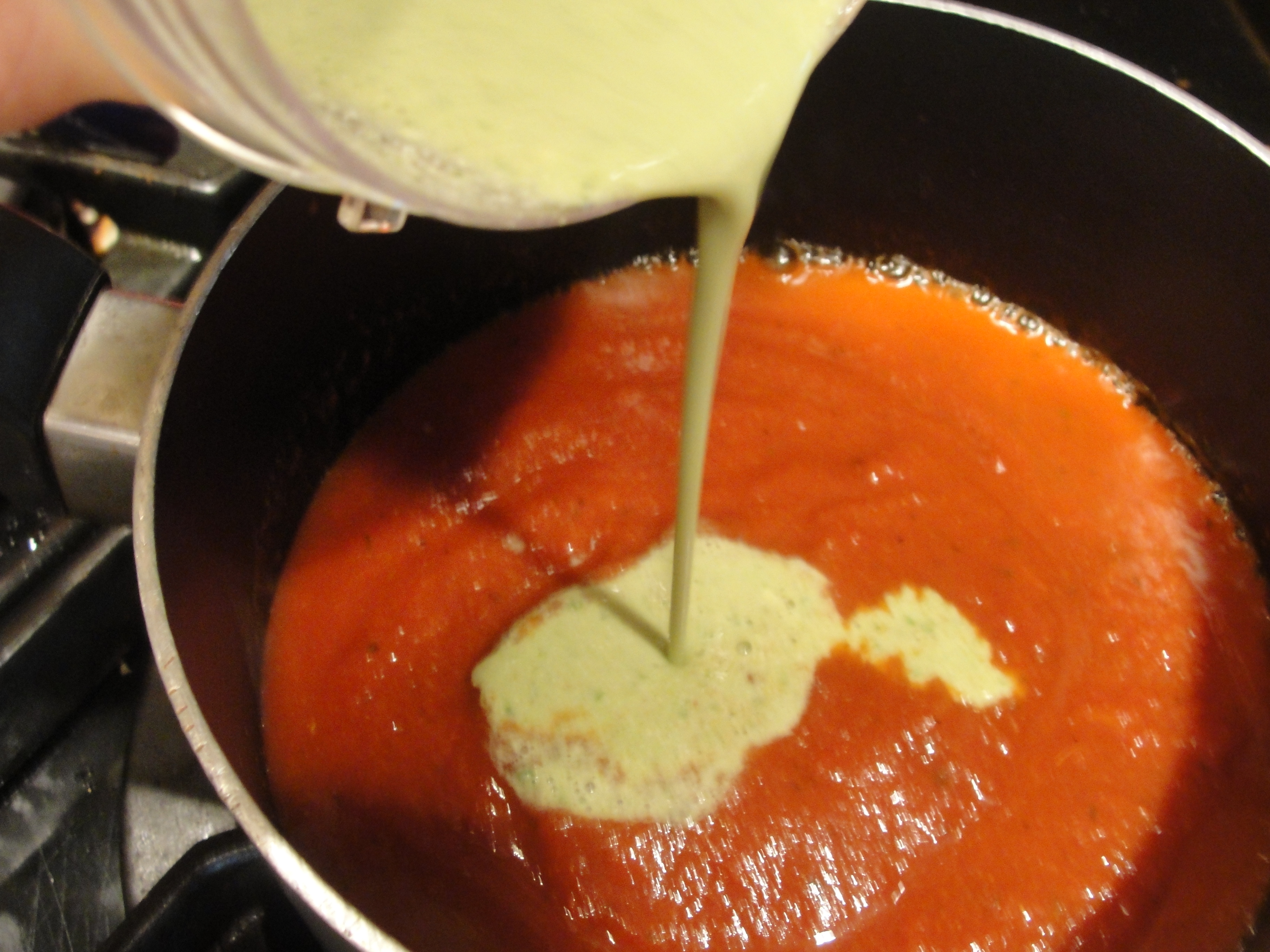 Stir to combine.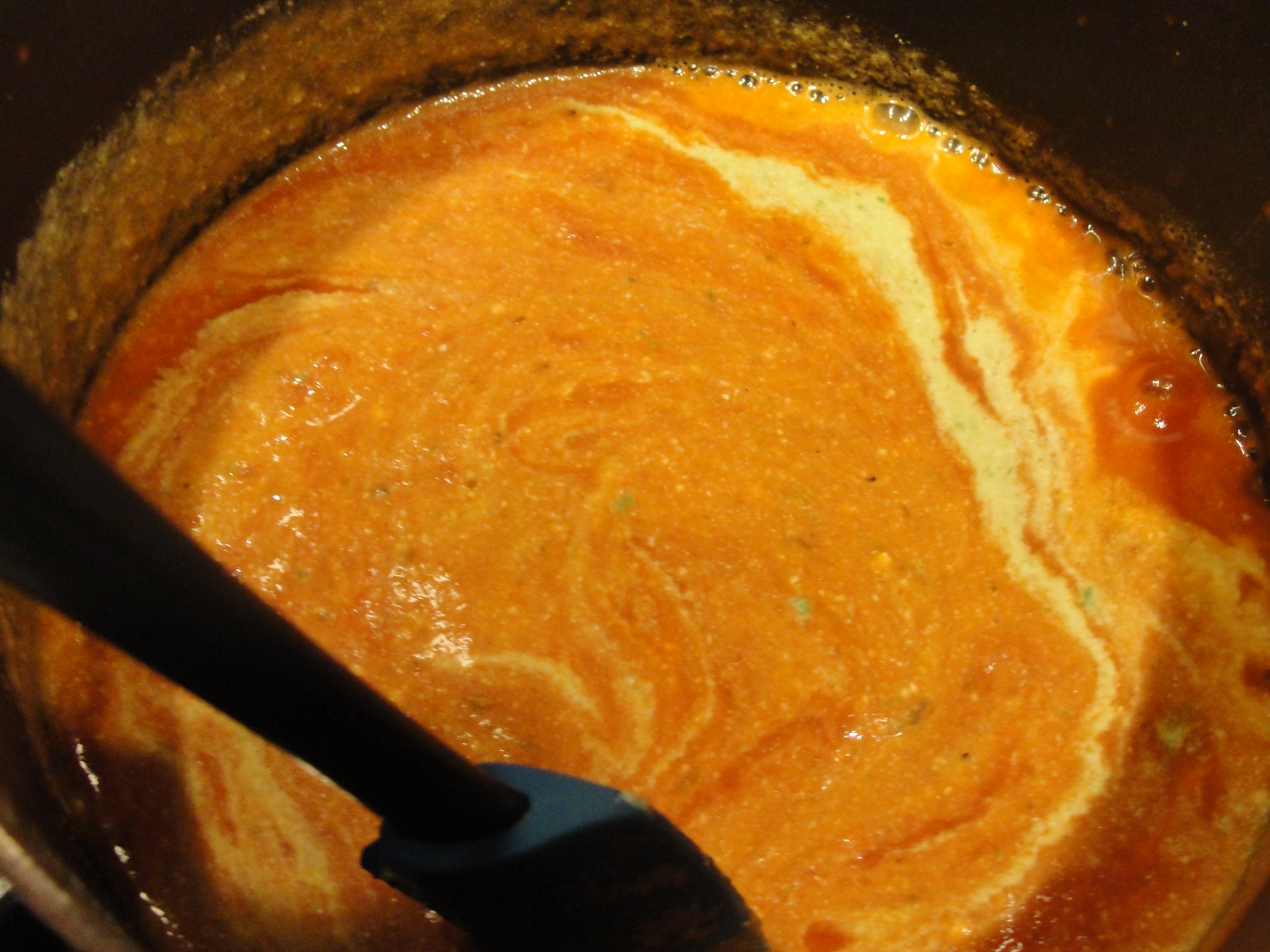 Voila!  Enough for one and even seconds, accompanied by Mary's Organic Crackers and topped with a sprig of basil and later I added my vegan "parmesan" cause I wanted more of a cheesy taste.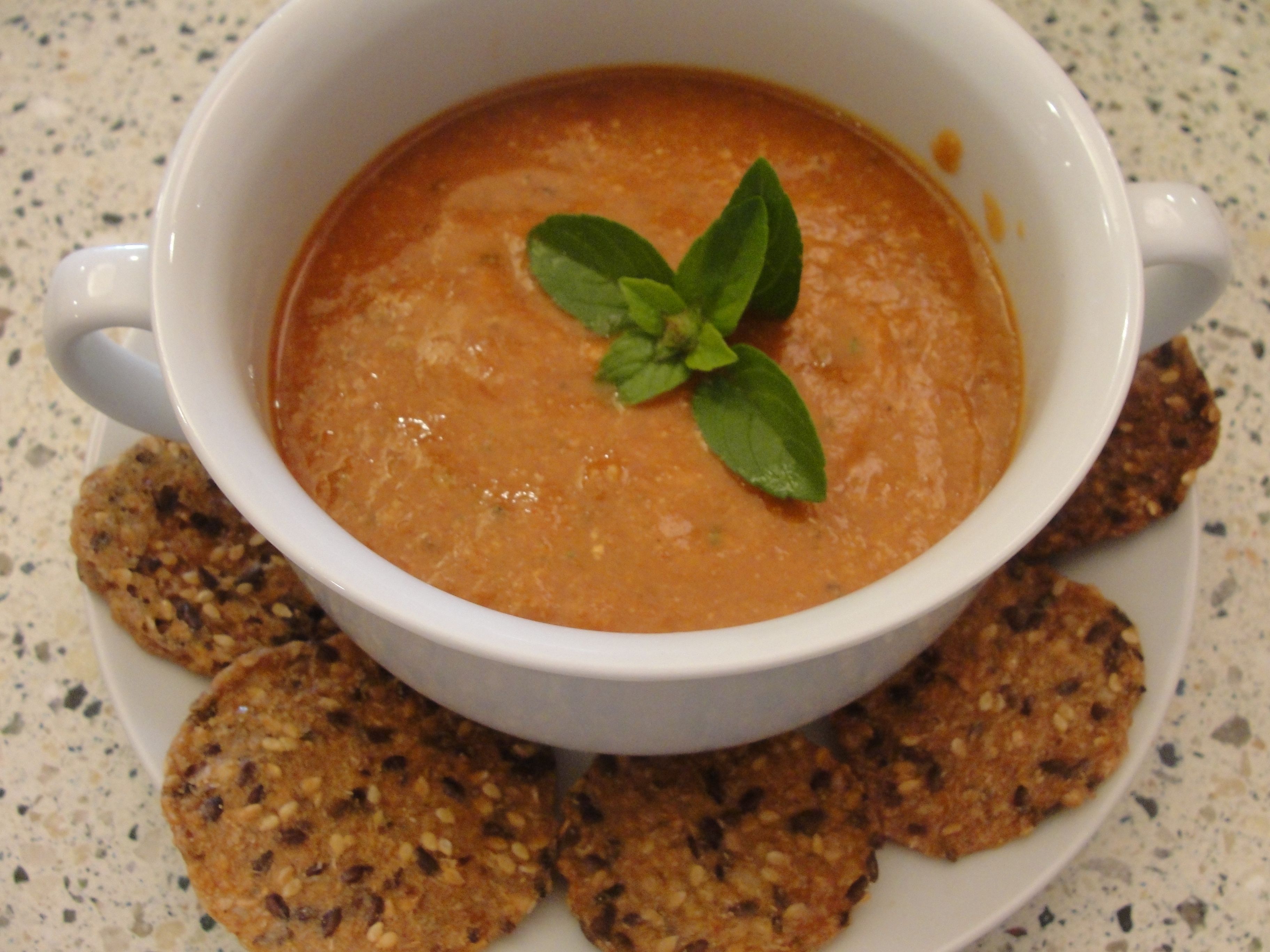 For dessert:  frozen peaches, lemon juice (for tartness) and bits of raw peeled ginger tossed in the blender with a few drops of stevia liquid for sweetness, creamed to perfection in a blender – all organic!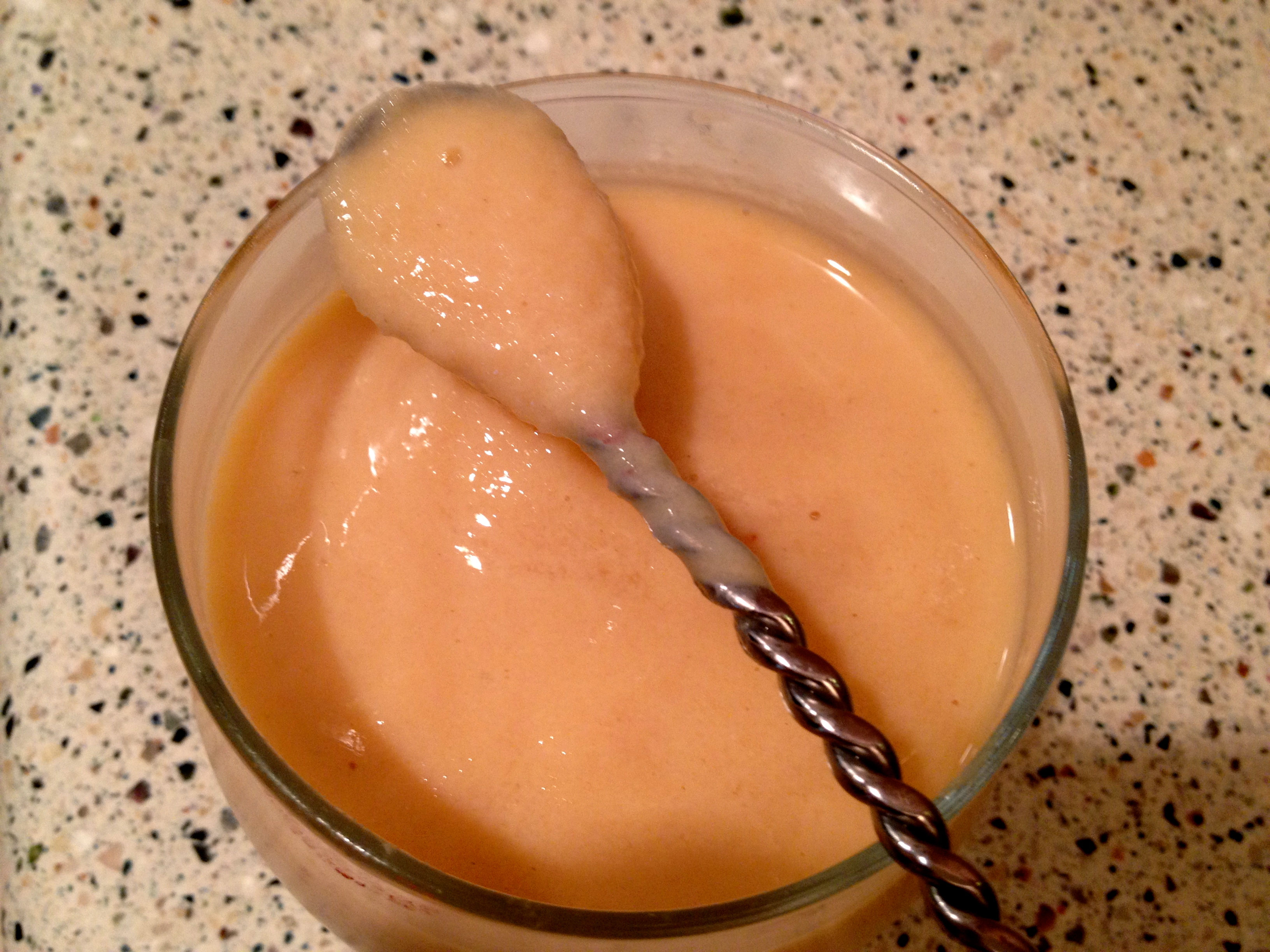 Just writing this up and posting this is making me mighty hungry!!