After a cup of java with almond milk and stevia, I usually take a walk with a friend or go to the gym (maybe two times a week).  Then, I have breakfast.  A typical breakfast consists of a green smoothie made with already squeezed, prepared juices and a ton of mixed greens.  I add 1 Tablespoon of Maca powder because from my raw days, I felt it gave me energy and 1 Tablespoon of ground flax seed, I grind myself, routinely in small batches to keep it fresh.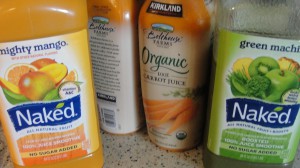 Or, I make 1/2 cup of oatmeal with cinnamon and fruit and nuts or 1/2 cup of Ezequiel Cereal – or – I grab an apple or a banana sliced up with 1 Tablespoon of crunchy almond butter.  Occasionally, on a slow morning, I will whip up a tofu scramble with assorted veggies.  The key is to color the tofu with turmeric or paprika or both.  It just seems more appealing.
Lunch and dinner almost but not always begins with a salad.  Sometimes I whip up a homemade dressing and add whatever spice or herb and lemon juice to cashews or tofu.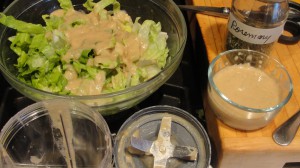 Or add artichoke hearts, red bell peppers, green onions and instead of croutons (which i do add here and there) I add vegan "parmesan" (nuts with nutritional yeast – see yesterday's post) or raw "fried" onions dehydrated I buy in convenient bags made by just pure foods or  sundried tomatoes or I marinate various mushrooms in tamari and lemon and then roast them til crisp –  and I keep it organic.
The entree is usually something warm like black bean pasta.  This company also makes mung bean fettucini and soybean spaghetti.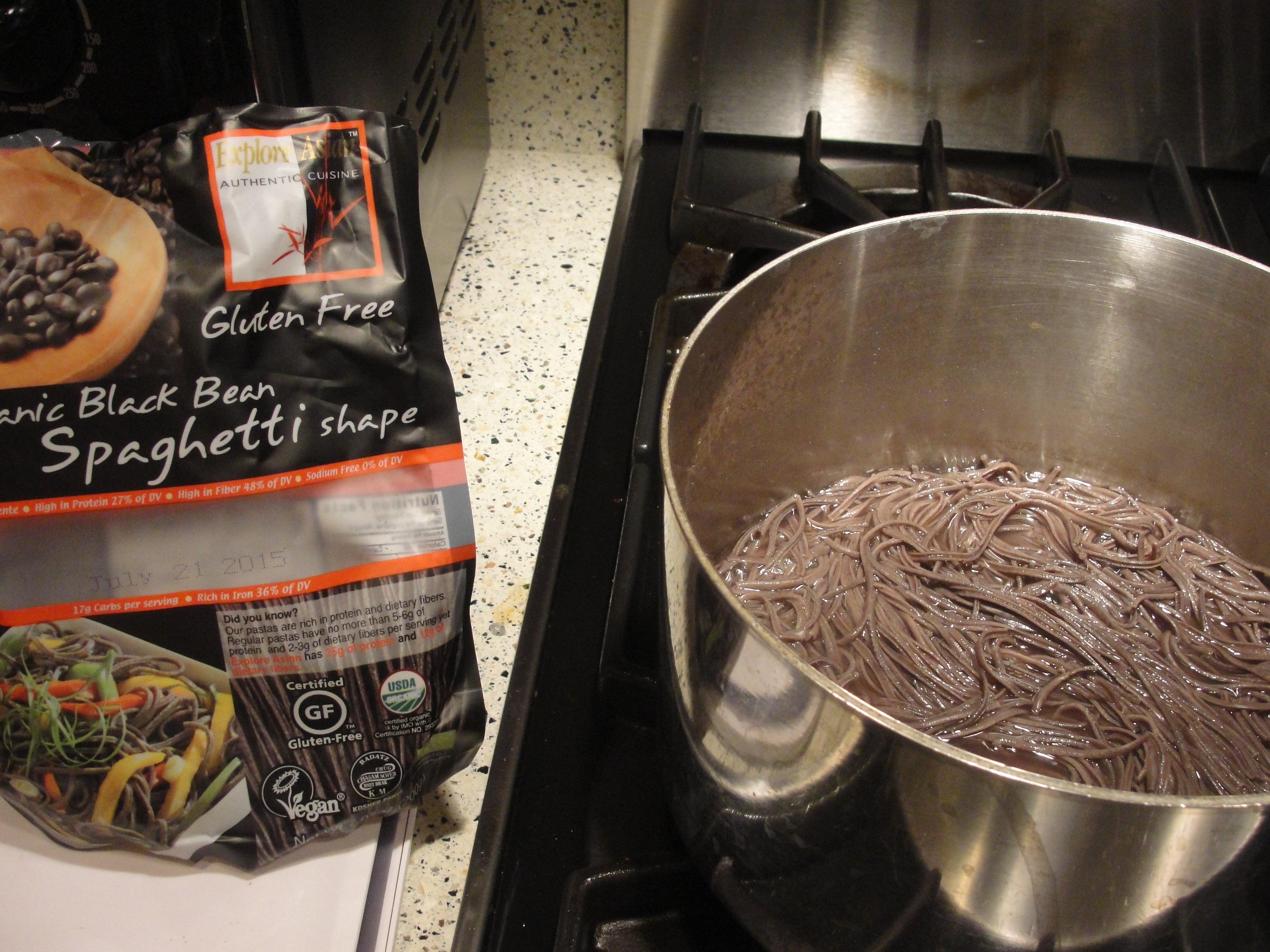 Or brown rice already made found at Trader Jo's in the freezer section.  I "sauté" some celery, onion, mushrooms, cabbage, peas, brocoli, etc…the list is endless, in water or veggie broth, add the rice and serve it with rice vinegar for tang.  That is a personal choice.  You could add tamari, sesame seeds, cashews, etc.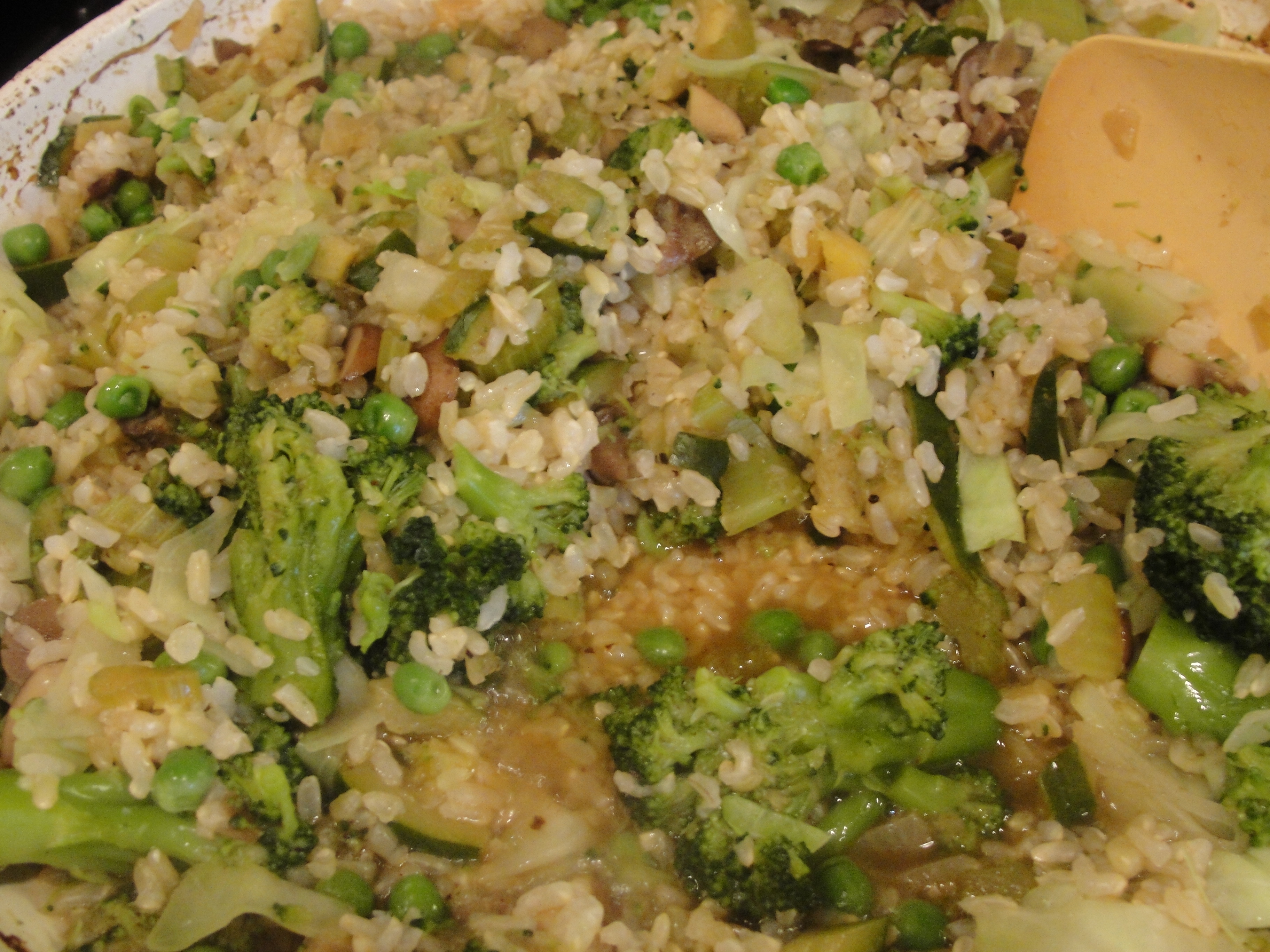 Other dishes include a vegan eggplant "parmigiano" (look for a breakdown and recipe with pictures soon), cauliflower nibbles, soup or bake, minestrone or lentil soups, veggie chili and the list goes on.
For desserts: fruit sorbets, bakes, and raw cheesecakes!!!!TUNE IN