UC Berkeley unofficially serves as the city's Central Park with its historic buildings, wide walking paths, art sculptures and general woodsy landscape.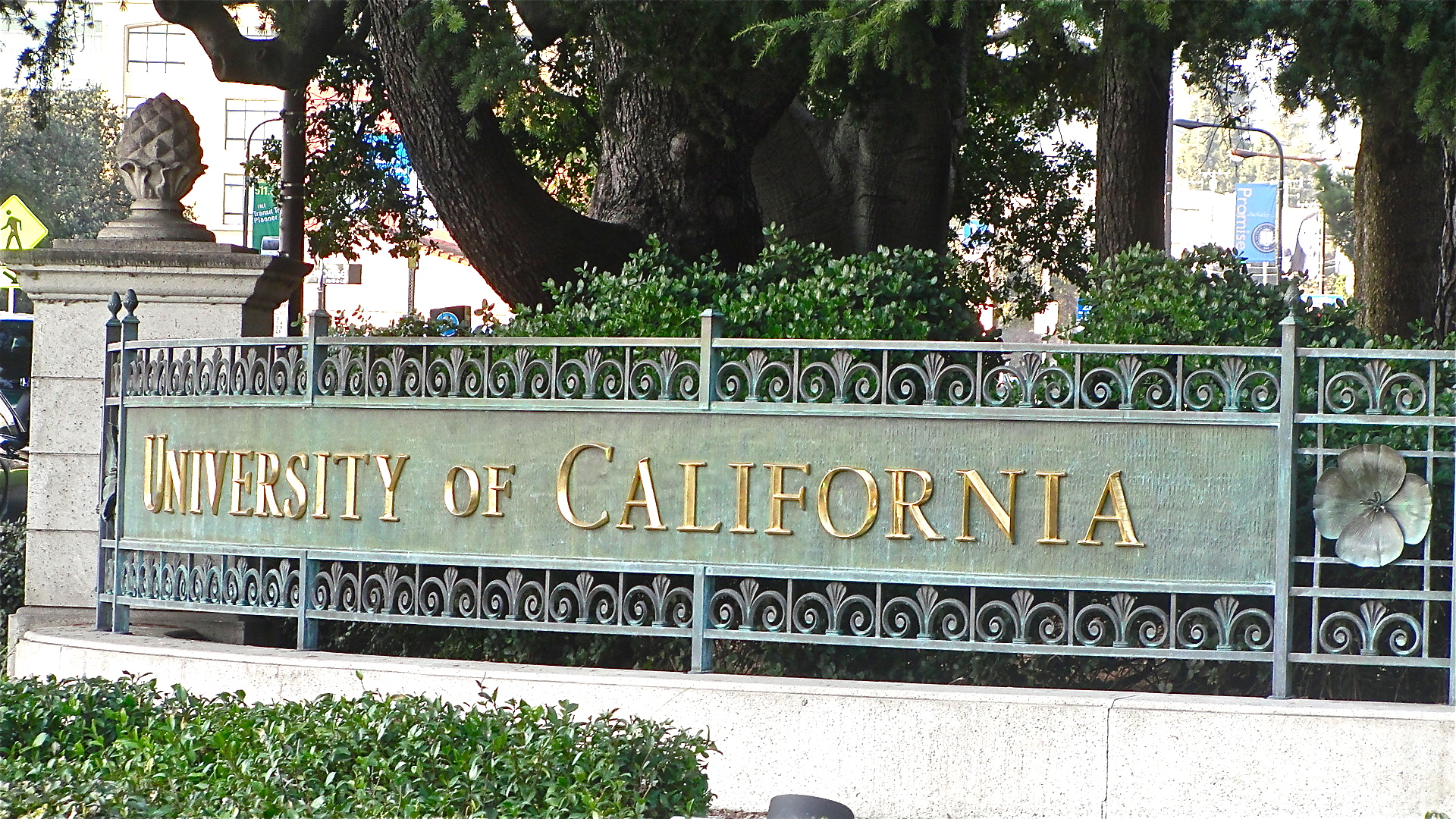 Founded in 1868, Berkeley is the original campus of the University of California, hence the moniker used by alumni and students, Cal.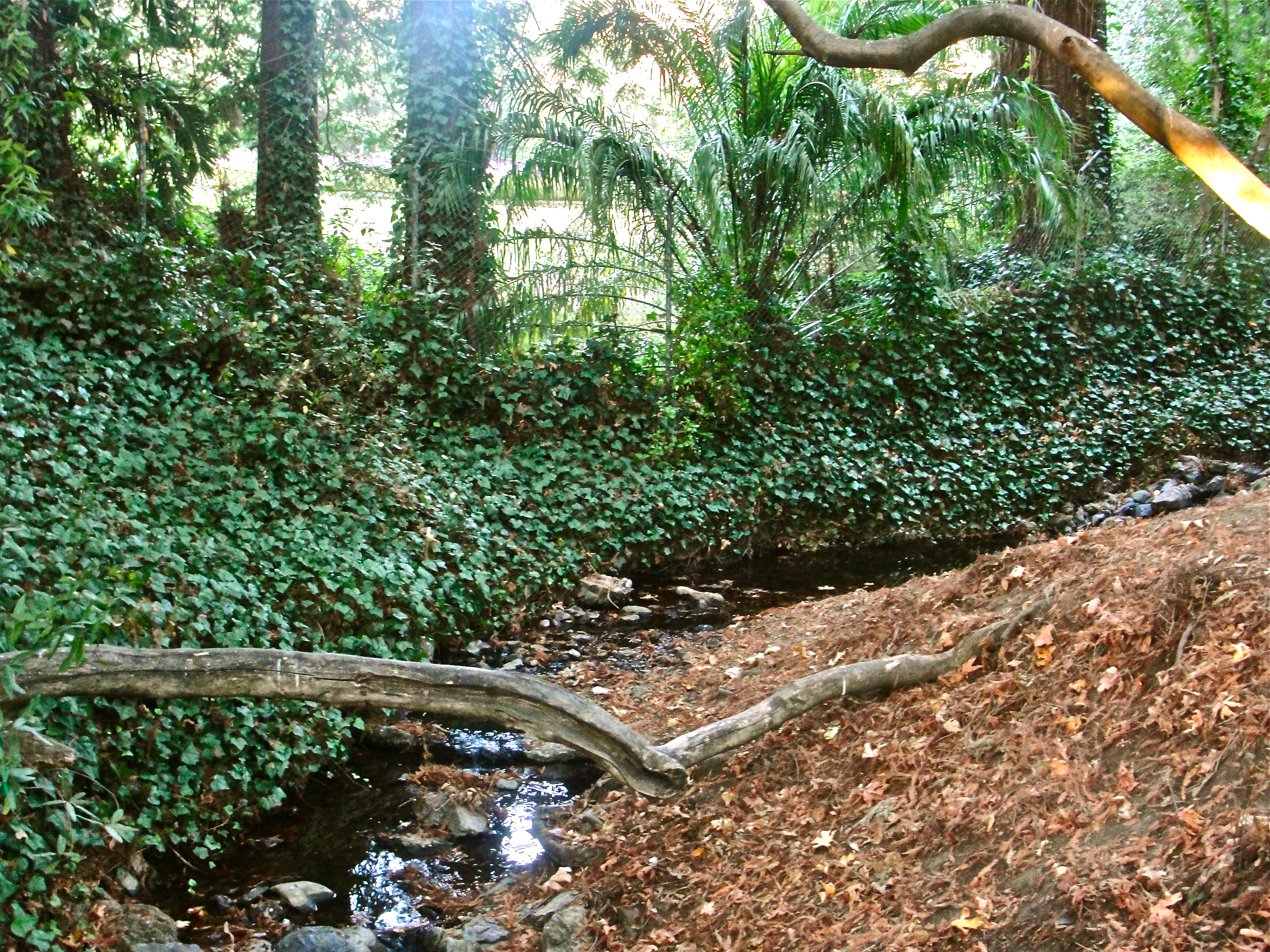 The campus is an urban oasis, preserving and maintaining a genuine combination of young blood with early Californian statesmanship.  
Two hundred thousand acres of serene forests interspersed by an array of architectural vision, populated by some of our finest minds and innovative thoughts.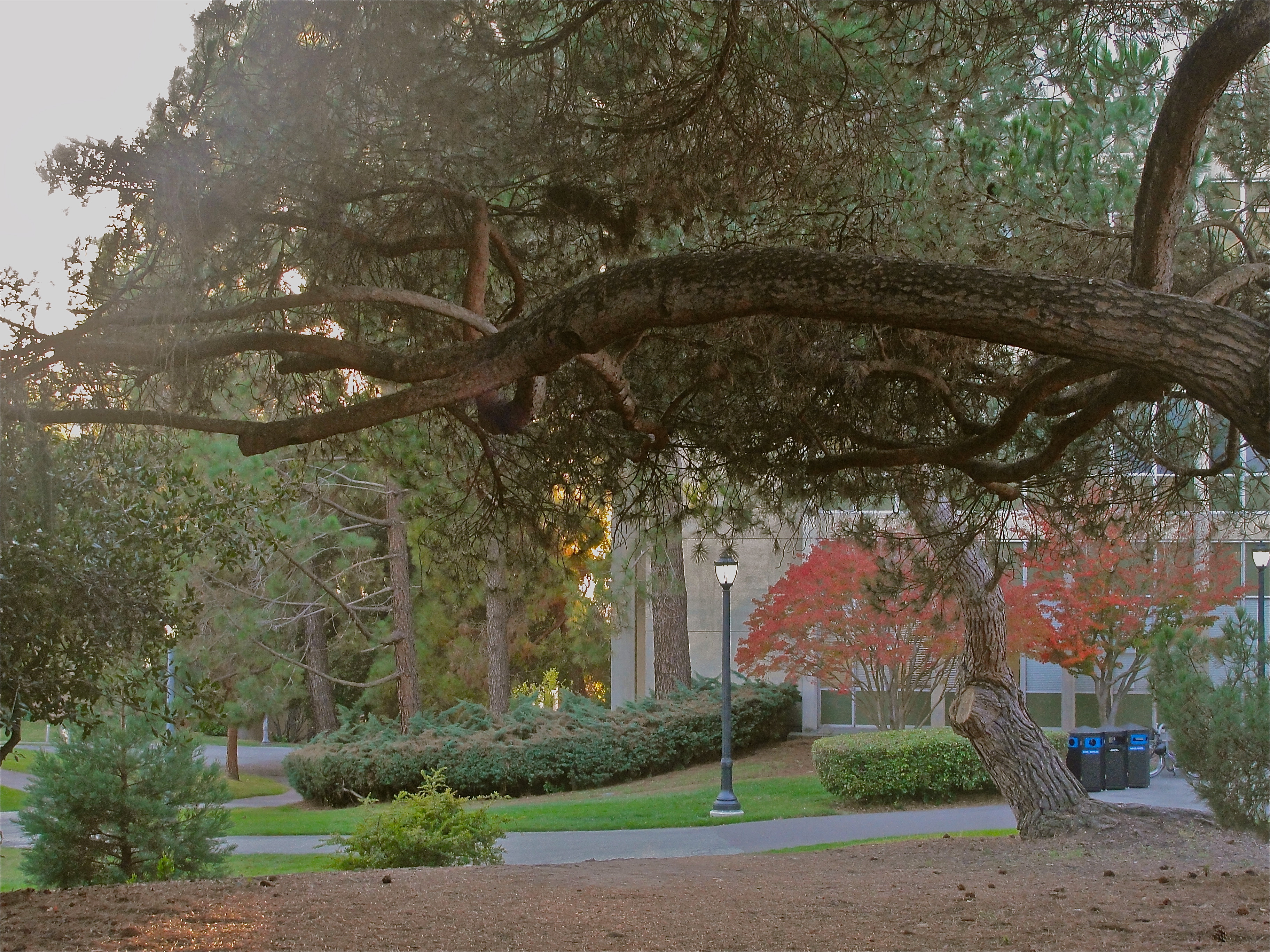 My daughter's favorite path and tree, coming into squirrel town where she delights in the activities of these furry inhabitants.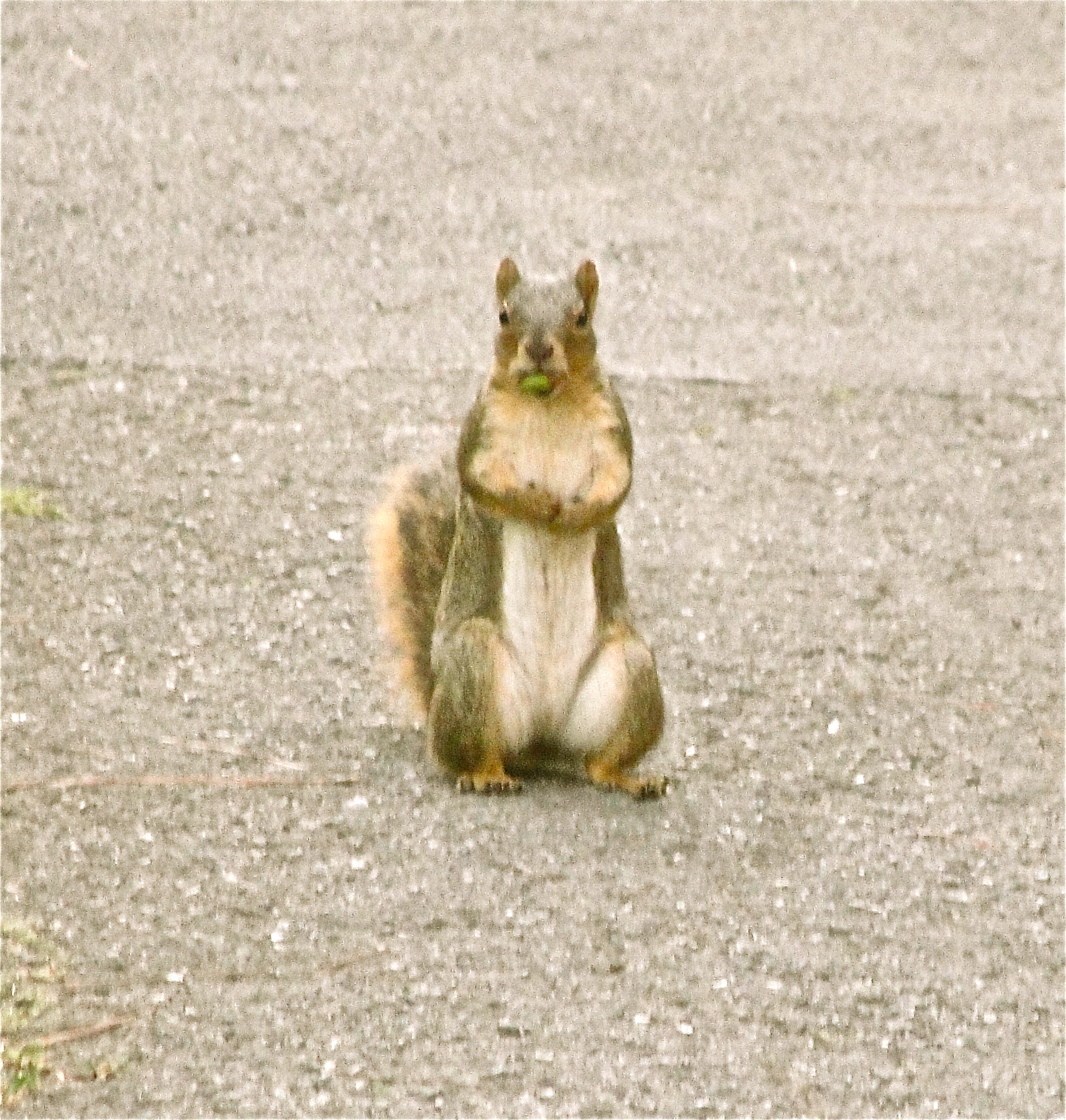 A very bright and accomplished squirrel attending the University of California and on a nut break.