To say that Berkeley is vegan, organic or vegetarian, sustainable, grass-fed, free-range, local, fresh produce friendly is an understatement.  Alice Waters who started the whole California Cuisine and garden/school lunch programs lives here and her celebrated Chez Panisse restaurant resides right along Shattuck Avenue and Vine Street in North Berkeley's "Gourmet Ghetto".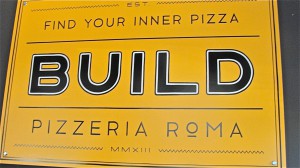 At Build, our first gastronomic adventure of the weekend, you order personally from a selection of choices and the cook "builds" you a personal thin crusted pizza, sent into a wood burning oven and within minutes, it arrives piping hot to your table.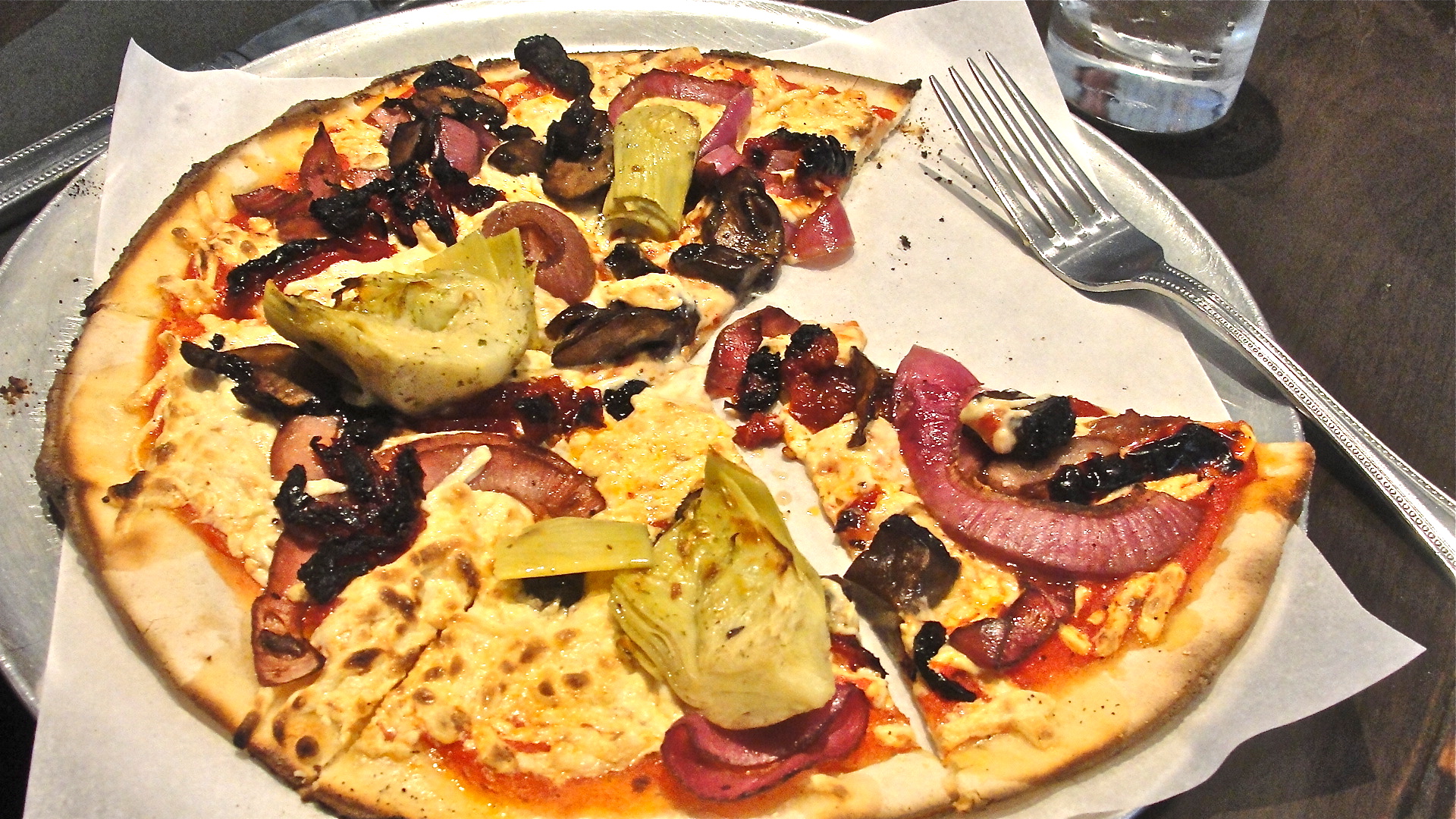 The setting is hip Shattuck, downtown Berkeley, clean, new and bright.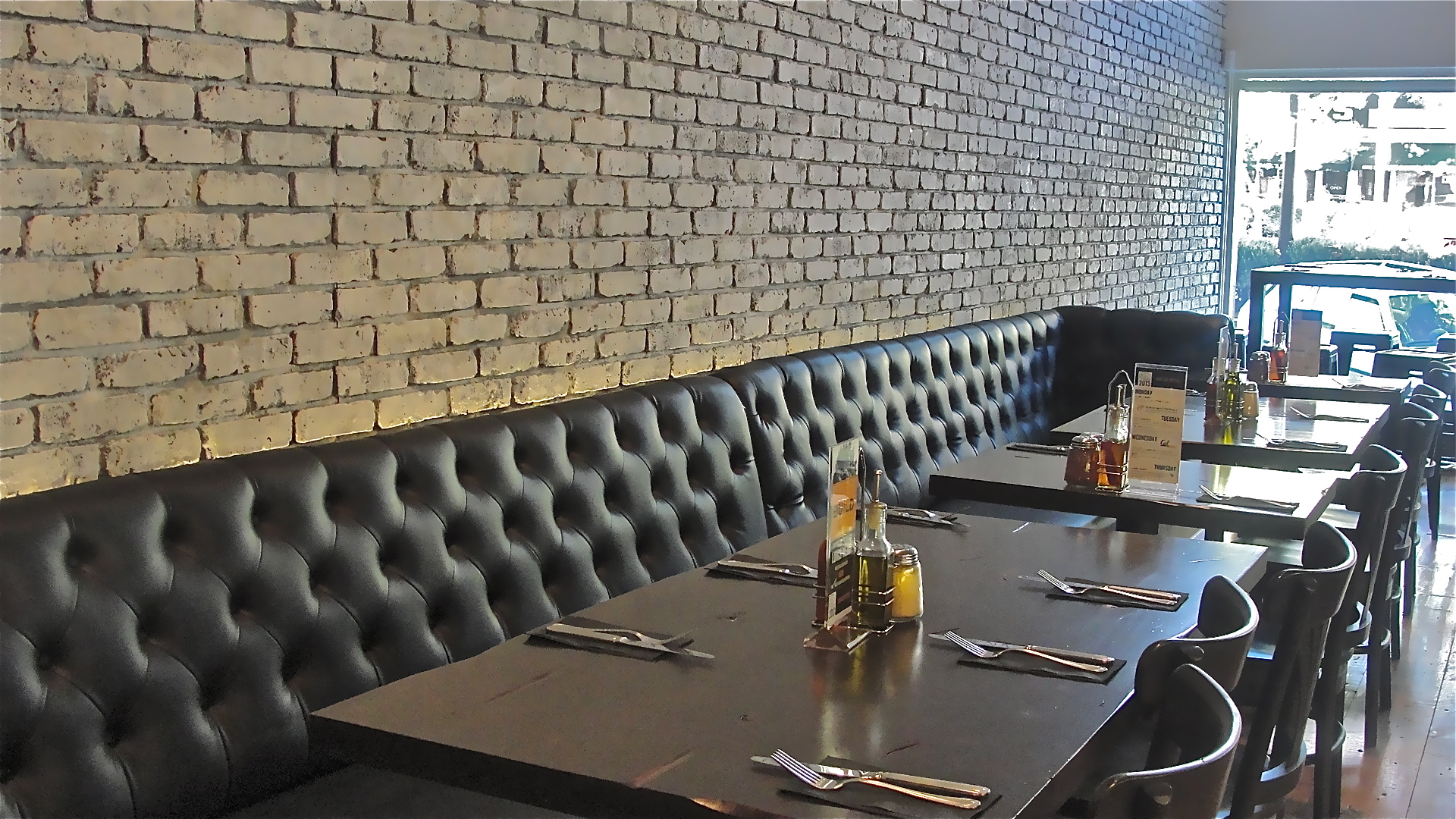 I ordered a gluten-free crust with vegan cheese, tomato sauce, artichokes, baked red onions and sautéed mushrooms.  It was spectacular!  Crisp, flavorful and comforting.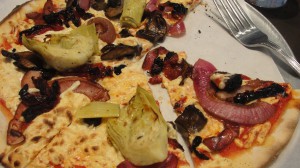 I also had an organic mixed green salad with a tangy vinaigrette on the side, baked tomatoes and raw organic walnuts.  It was divine.  The greens everywhere wherever we ate were organic and local.  The most immaculate pieces of lettuce I have ever witnessed or eaten.  You could taste the richness of the soil (in a good way) in every bite.  Every nibble felt like I was becoming one with the earth.  "It was surely just picked,"  I admired.