There are seventeen!! strictly Vegan restaurants, cafes or bakeries in Berkeley. There are eighteen Vegetarian.  That's alot of choices.  The vegetarian locations also serve vegan, so there are 35, thirty-five!! establishments that cater to non animal eating persons.  I noticed that most places are big on organic too.  I had my heart set on Saturn (check day 331-Berkeley Bound post) and we went there for breakfast, Saturday morningish.  You can have breakfast anytime there.
I found the bathroom situation interesting.  There are two bathrooms with stalls.  You can enter either because there is a sign that promotes genderless use.  Meaning, when I went in to use the facility, I could have been faced with washing my hands next to a guy or a girl.  Fortunately, for this modest mouse, another gal was in there and the guy walking behind me went through the doors of the other facility. I don't know how I felt about that.
Back to the food, it wasn't as great as I had remembered it.  Nostalgia can be unreliable.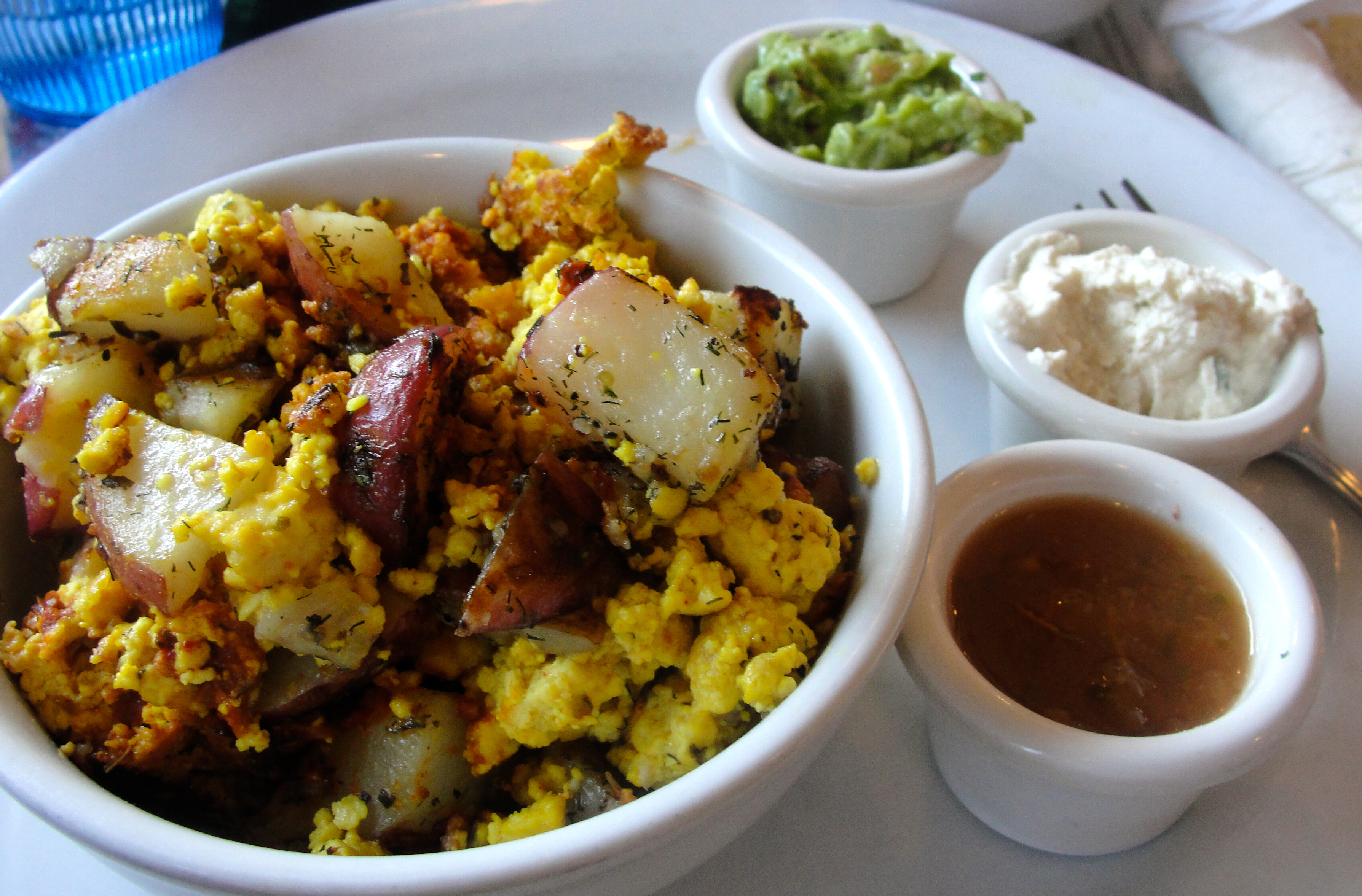 Southwest Tofu Scramble (vegan).  The guacamole was good, the fake white paste was inedible and the taco sauce was uninspired, under seasoned and left uneaten.
Gosh, darn.  I tasted a teeny bit of my husband's buckwheat pancakes and they were terrible,  "So sorry I made you come here."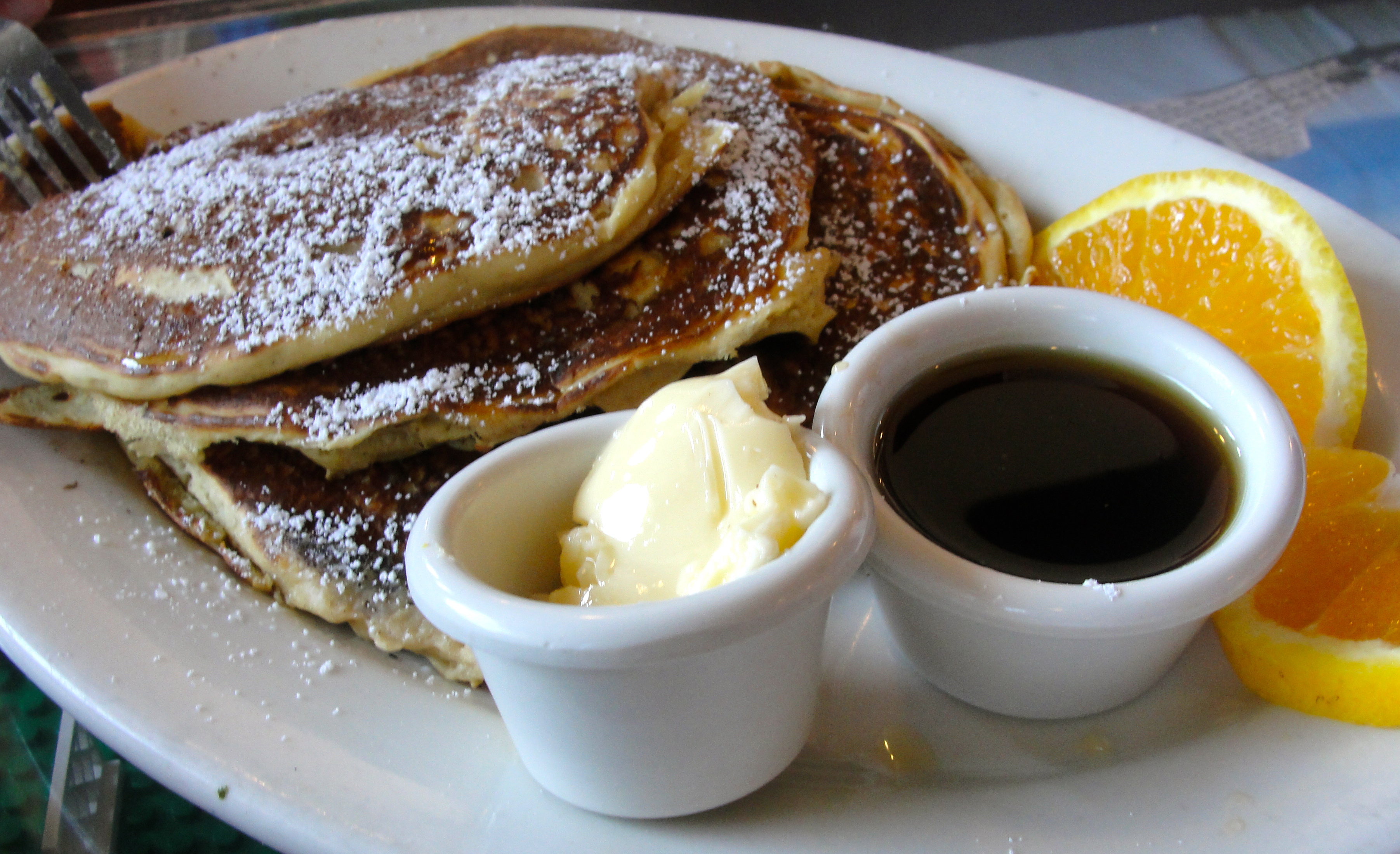 I had a few beans from my daughter's plate and it was ok.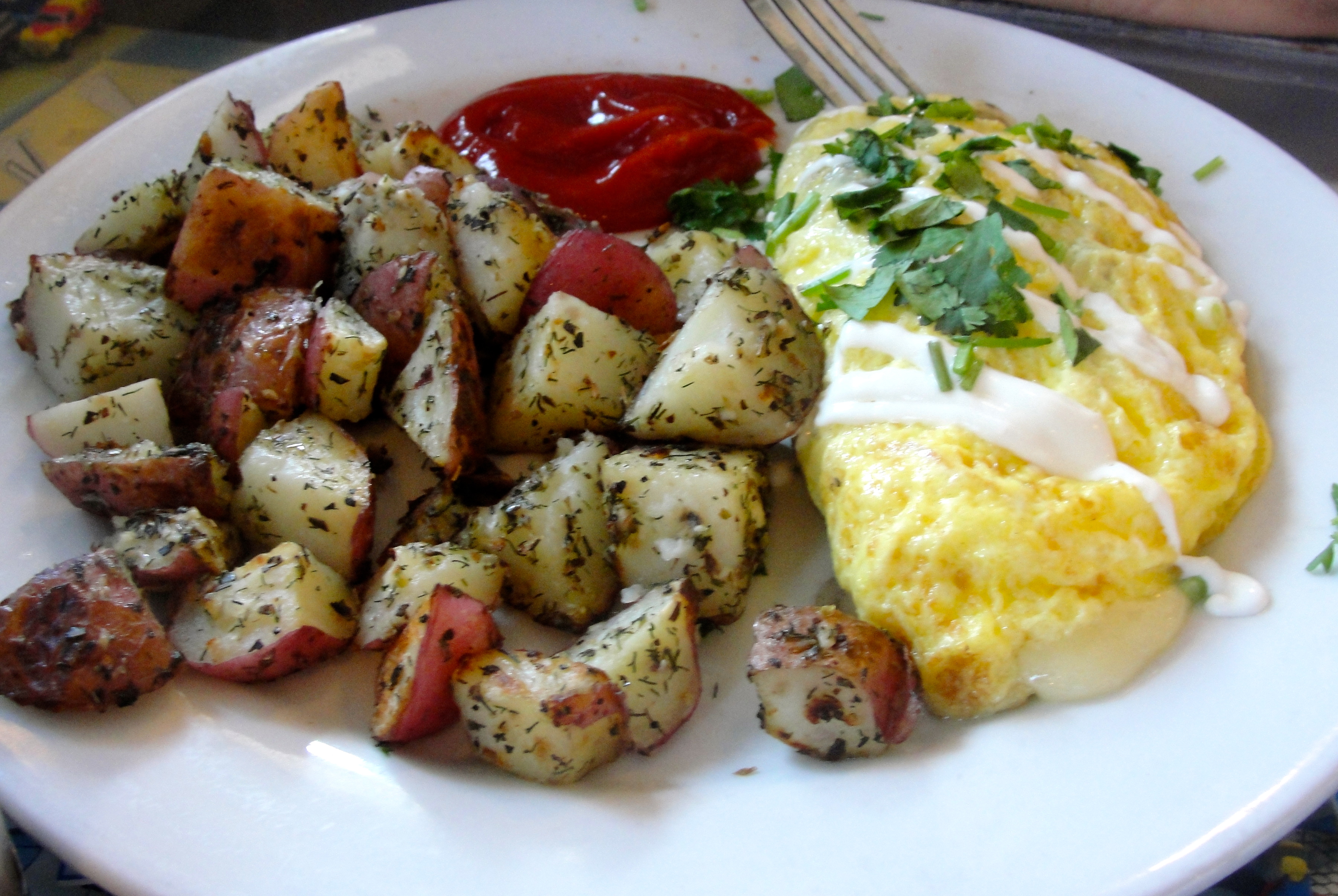 Bean and cheese omelet.
So, next time, no Saturn except for the shakes!  I had a delicious vegan vanilla shake made from soy ice cream and milk and that was worth all the sugar it came with.  It seems they are famous for their various vegan shakes.
Then, I had the audacity to continue eating by walking just a few blocks to Cream and ordering a vegan lemon pecan cookie.  My two cohorts went all the way and ordered two warm butter, non-vegan cookies with two scoops of real creamy ice cream smushed between.  I remember coming here when my son went to Berkeley and the line was around the block.  It's a big hit on a teeny corner location.  Worth the walk and we must have hit it at the right time because the line was only inside.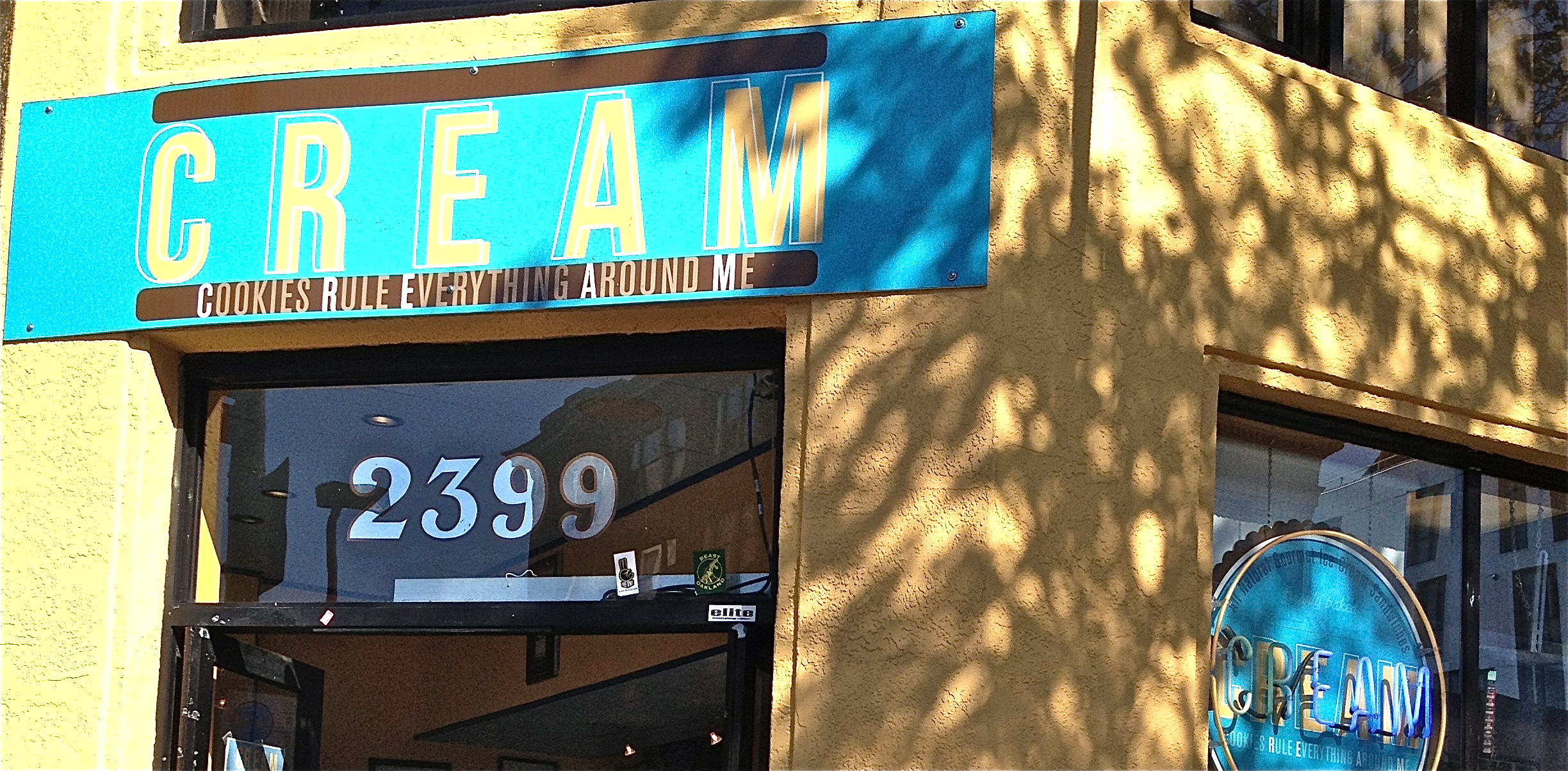 Yes, the sign says Cookies Rule Everything Around Me.