Gerberas need little plastic neck braces around the top of their hollow stems when displaying for the flower head is too heavy for its column.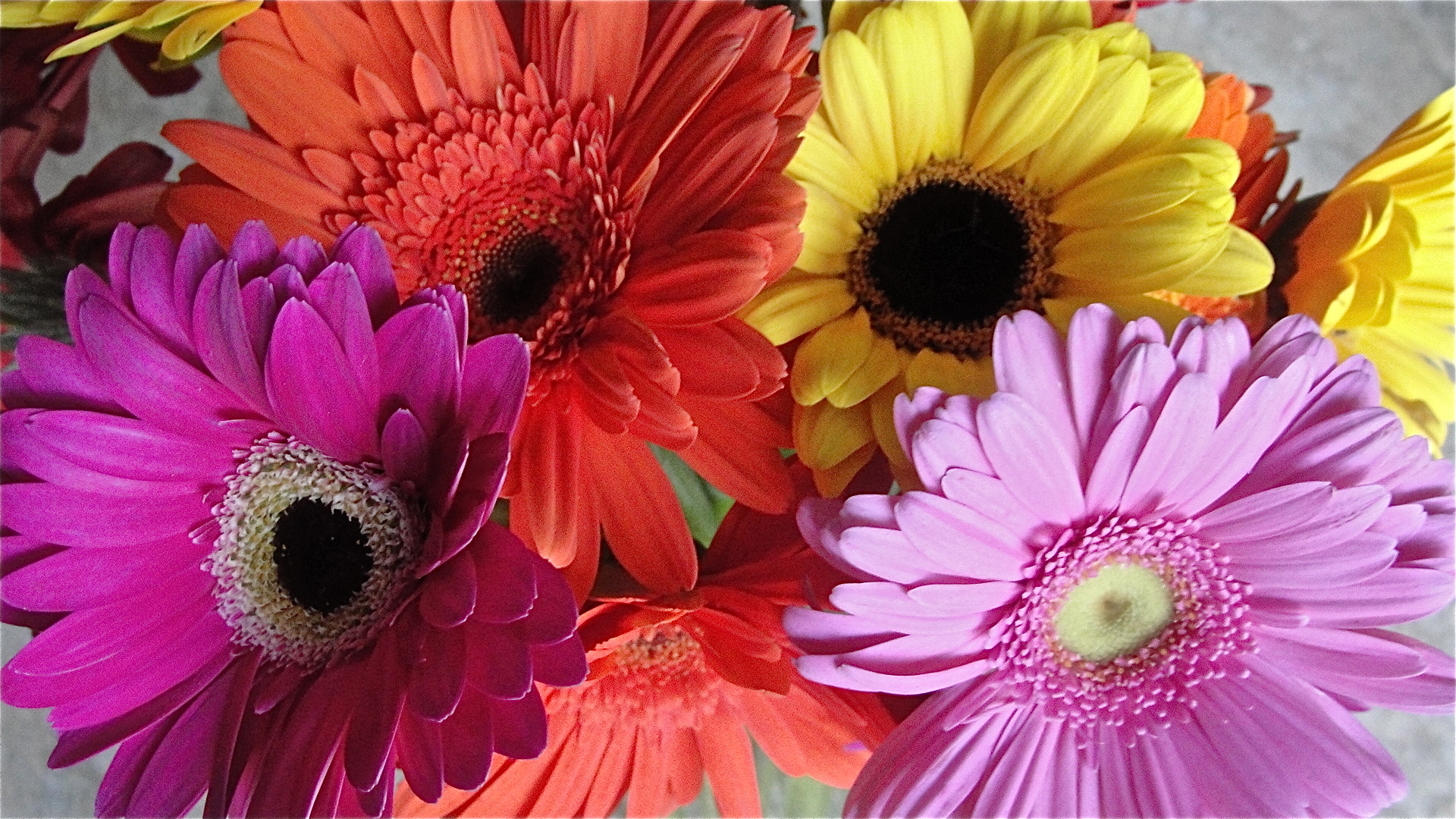 They originated in Transvaal, South Africa and were discovered by the botanist Gronovius who named them after his friend, Traugott Gerber, a German naturalist.
Gerberas are from the Sunflower family and are the fifth most used cut flower in the world, after rose, carnation, chrysanthemum and tulip.  They are extensively used botanically to study the formation of flowers.   This genus (a hybrid gerbera) comes in an exploding cornucopia of colors and is presently gracing my home thanks to my romantic sidekick, my husband.