Watching the final laps up and down the Champs-Elysées today at the Tour de France 100 years was indescribable.  The City of Lights was lit.  The City of Lights is always energized. I felt the excitement, the flair and the explosions of positive vibrations from the Arc de Triomph into my heart, a box of tissues beside me. The historical ceremony and celebration were exemplary of French artistry, finesse and emotion; over the top, state of the art and perfectly edited.  Everything in Paris is sophisticated, posh or edgy.
But that's just my opinion.  Here are some pictures from my vault from April in Paris 2004.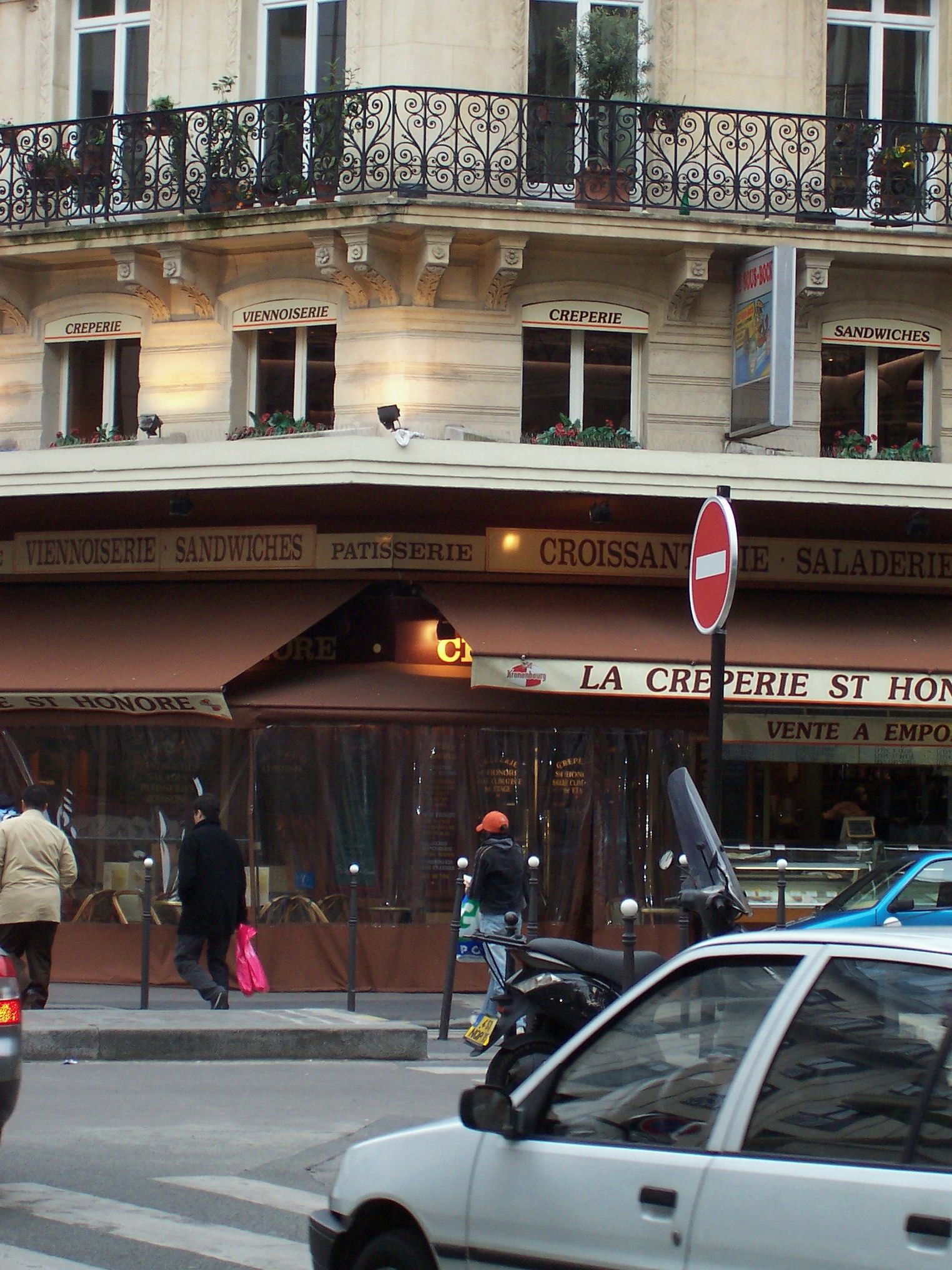 Crepes – One of my son's favorite meals in boyhood.  Croissants – the best I ever had were my daughter's homemade ones filled with chocolate.   Feeding pigeons – my youngest's favorite thing to do in the Palais Royale gardens.  Going to the patisserie,  chocolatier et boulangerie – my husband hunting and gathering for us with delicious delights!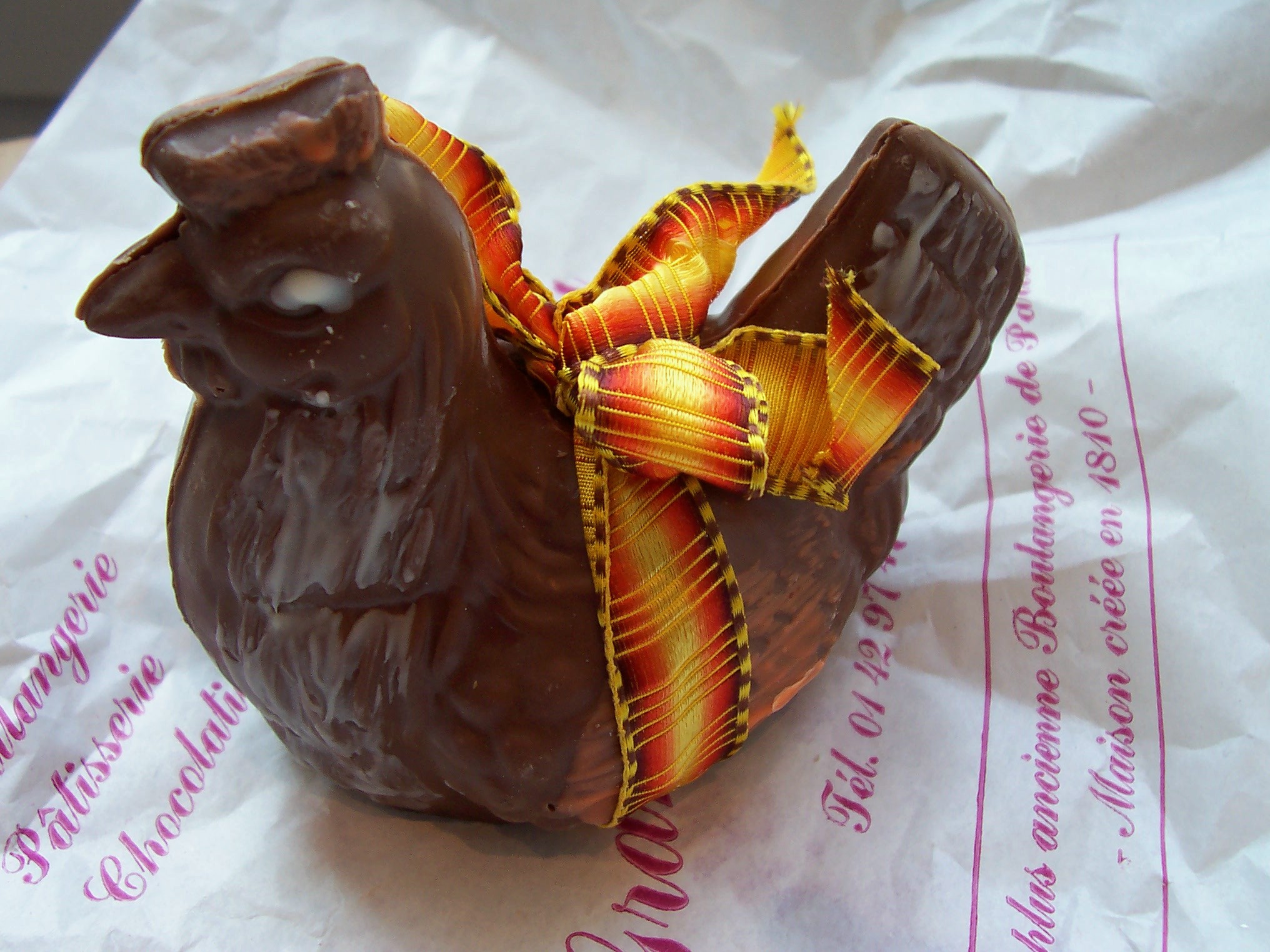 The French do everything with panache!  And it always tastes extraordinary!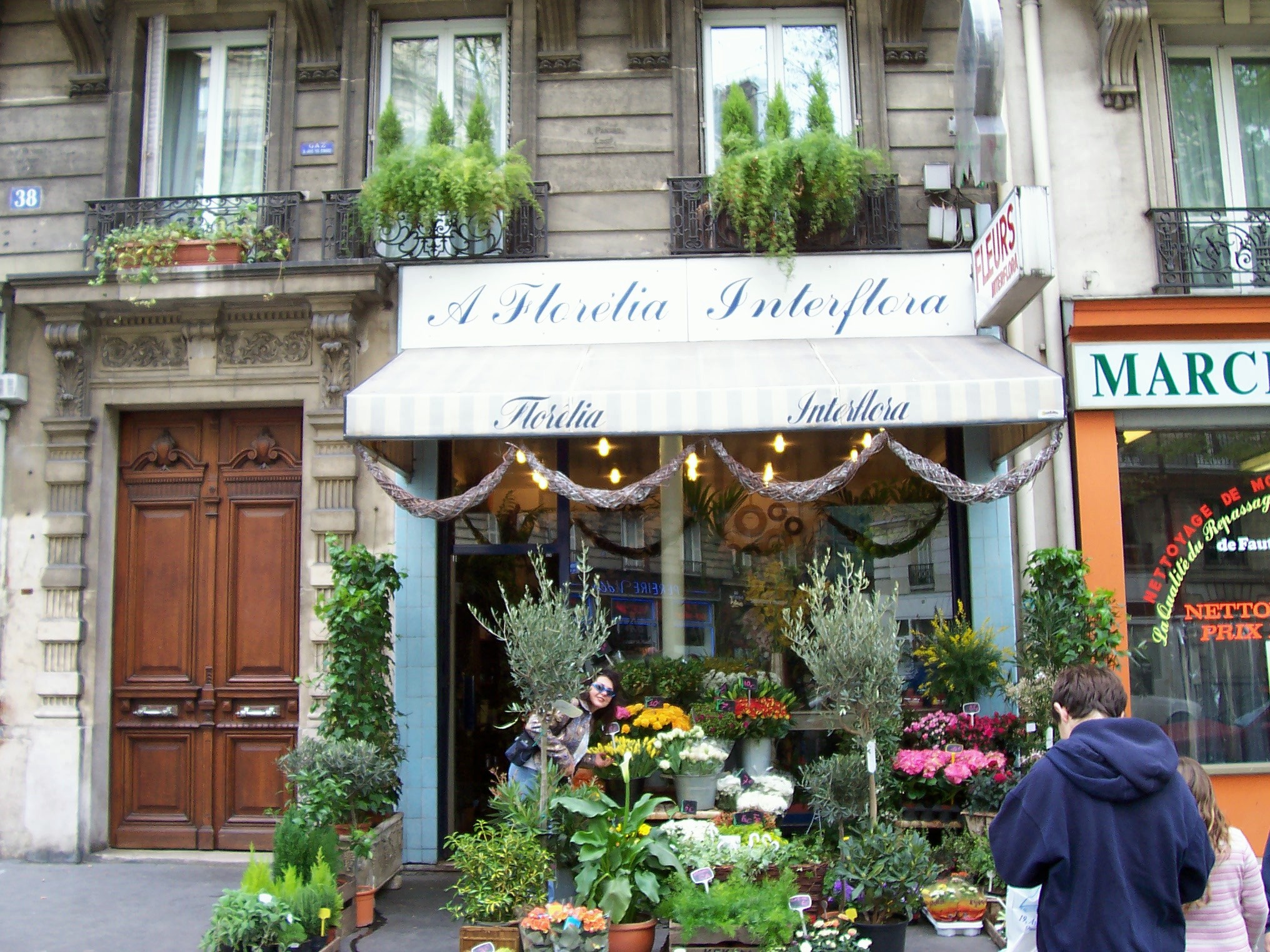 Can you find me in the picture?
Musee d'Orsay, le Louvre, Eiffel Tower, le Palais Garnier (the famed opera house), Notre Dame in the Ile de la Cite, the Pere Lachaise cemetery (where Jim Morrison is buried), Place de la Concorde, the river Seine and its ponts and vast amounts of sidewalk cafes and shops with the latest fashions……Miss you mon cherie…je t'adore et je t'aime.
When we left to come home from the Charles De Gaulle Airport, I clung to the walls as we rounded the corner to board our Air France flight with tears in my eyes and true longing pain in my heart.  Some people leave their heart in San Francisco.  And not that SF and NYC aren't also fully vibrating on my radar and in the top three cities on my list of awesomeness…  But…mon coeur has always belonged in France for some reason and I felt a tug and a simpatico attraction to it as far back as I can remember, taking French as soon as the American school system allowed me to. (Which by the way is way too late if you want to truly teach your children to speak languages fluently and without an accent plus in youth you pick up les langues like sponges).  
Paris is a sacred site in my heart, visual and physical food for my soul and a mind blowing experience I will never forget.