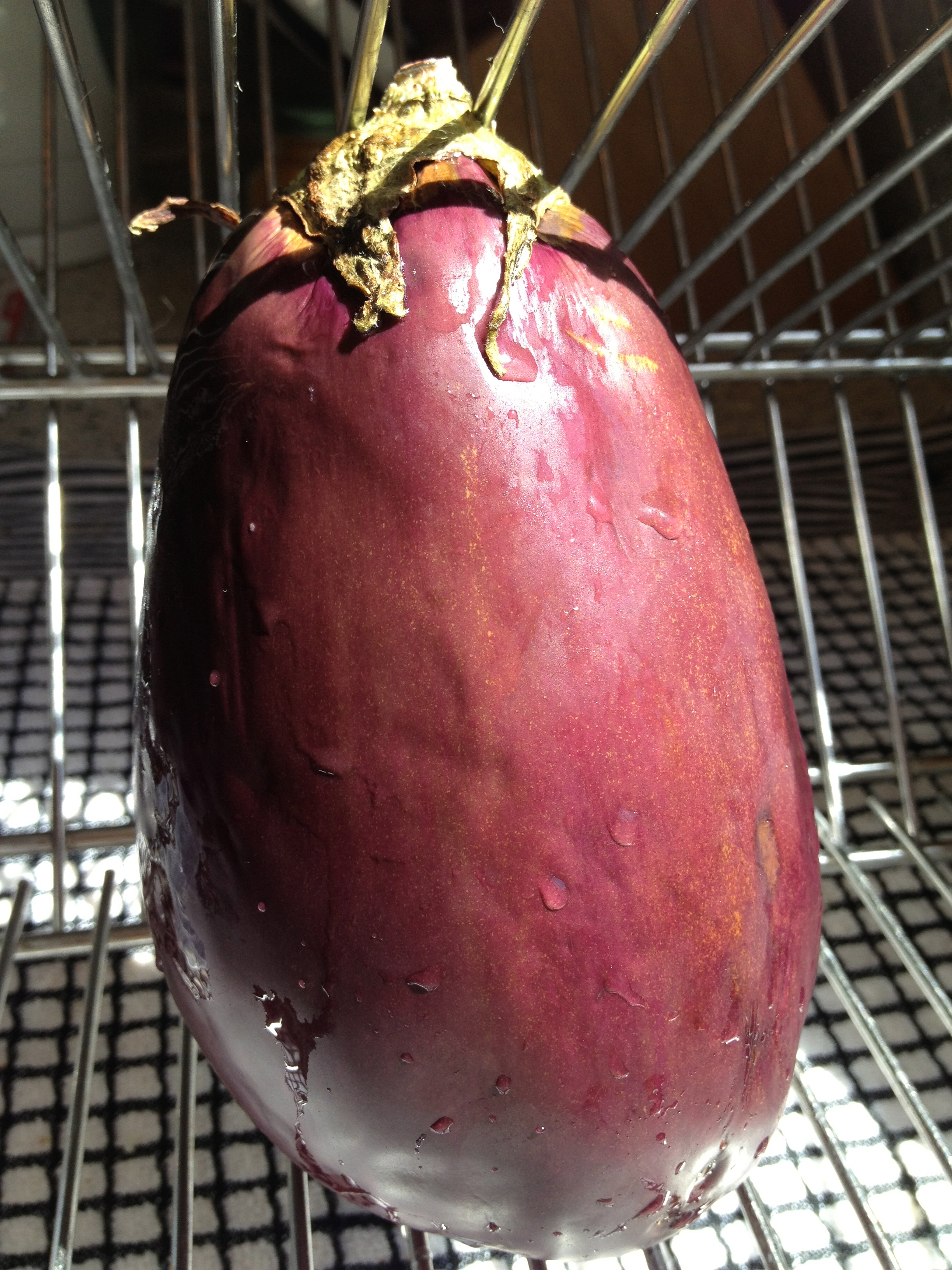 This globed, dark purple and nourishing summer vegetable must be cooked in order to eat.  I used to salt and drain cubed pieces (to drain it's wateriness and lose it's bitterness) like my ancestors, but I don't anymore.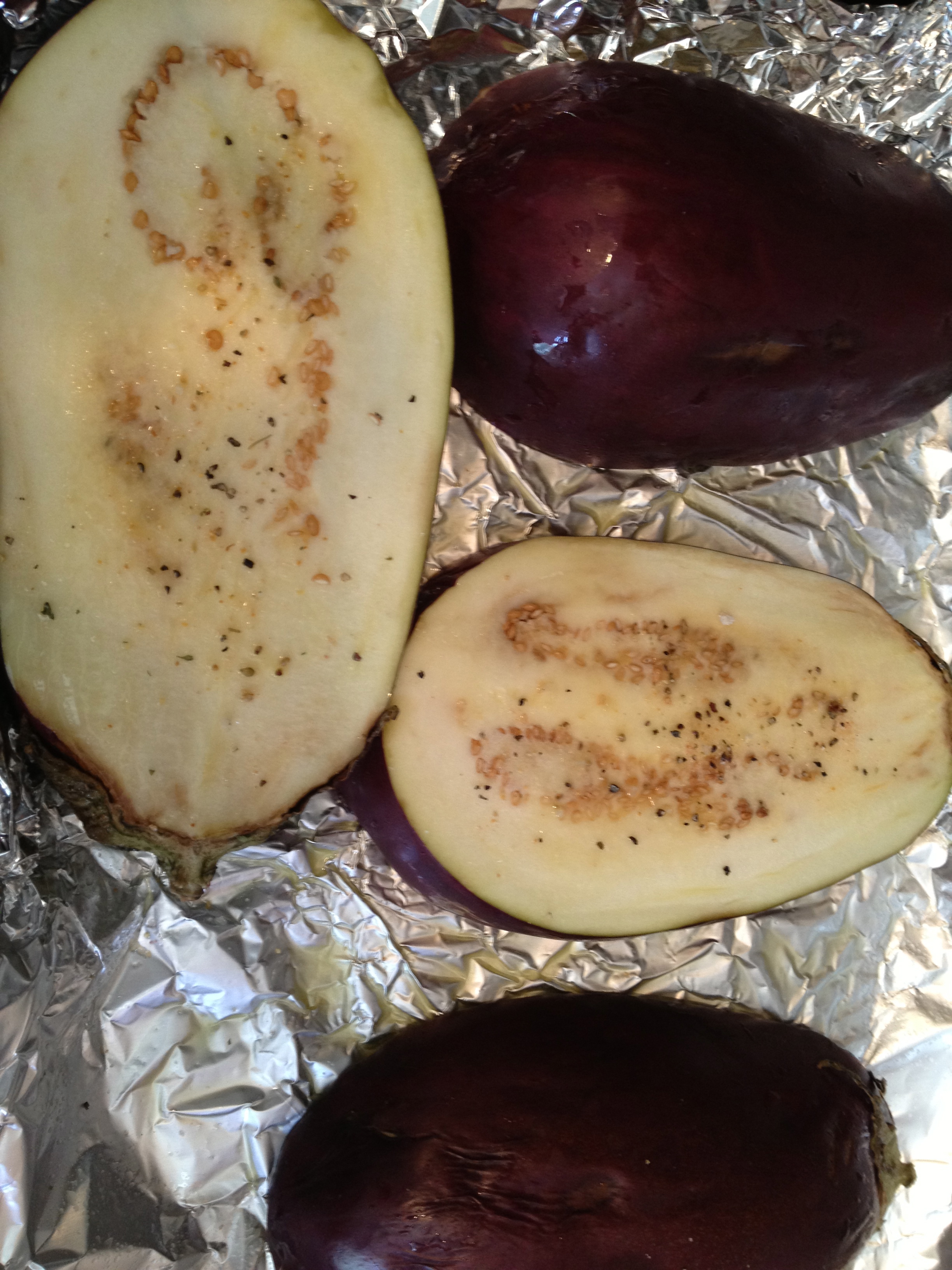 To make a basic eggplant dip, just slice, season and place the inner side down (skin up) on a greased tin.  Bake or broil for 20- 30 minutes till the flesh is soft and caramelized.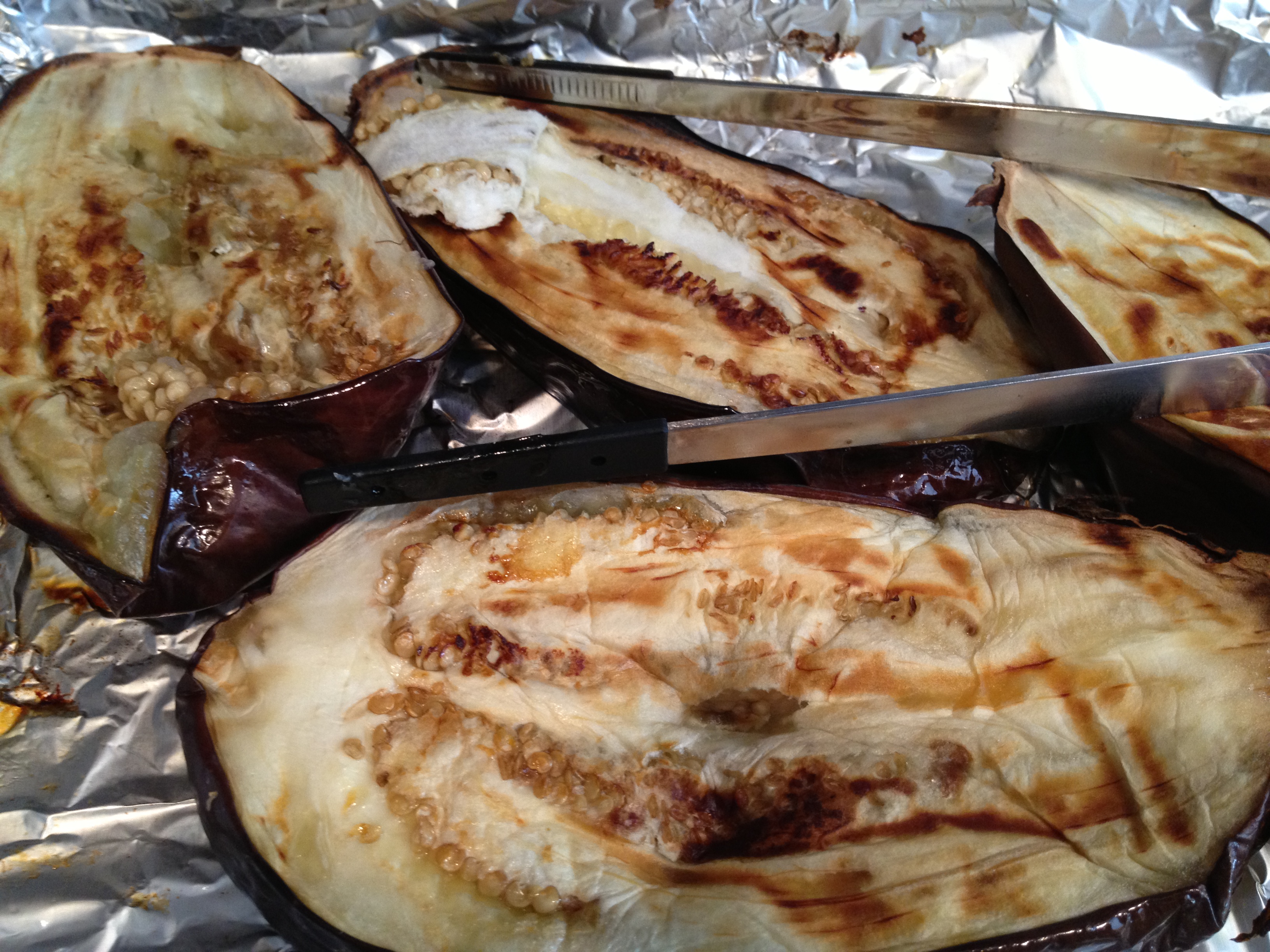 Scoop out the pulp and blend in a food processor with 2 tablespoons of lemon juice and salt or soy sauce (I used Bragg's Liquid aminos).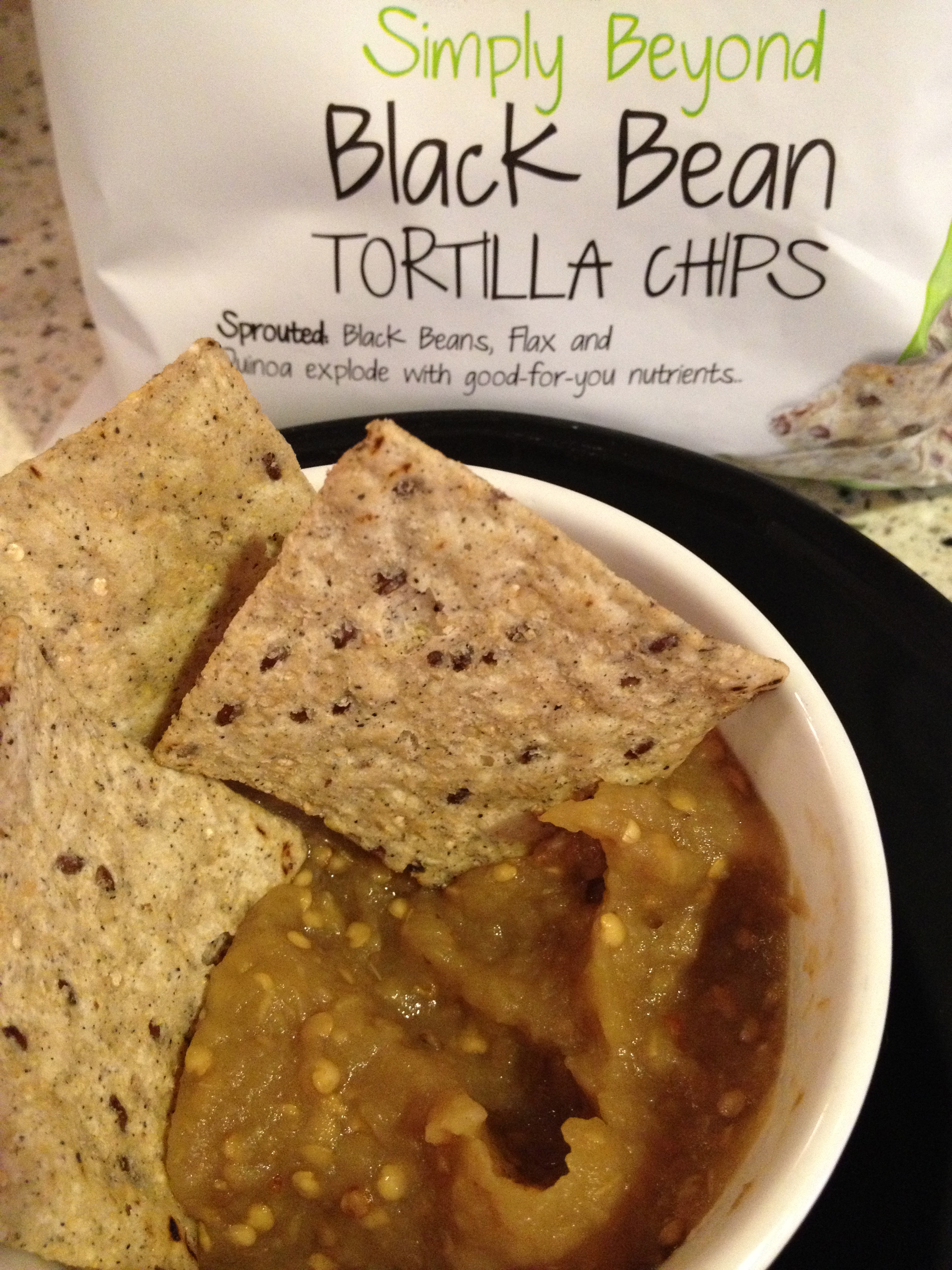 I just kept it simple today, but feel free to add garlic, yogurt to cream it up, olive oil, and fresh herbs like oregano or spices like cumin.