It's springing everywhere!  My daughter sent me a picture of a gigantic pink tree in full blossom back east. I believe it is a dogwood.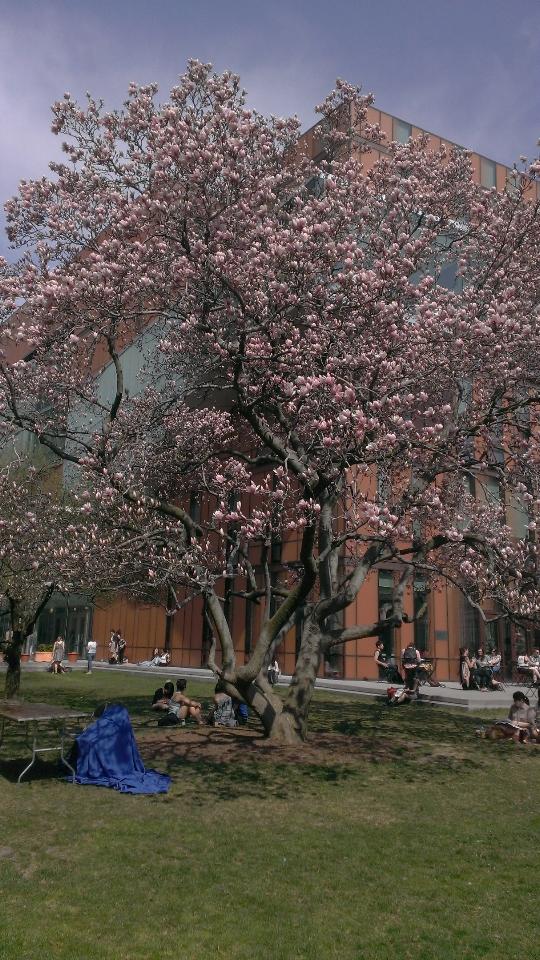 NYC april 2013
The nurseries, homes and fields by my house and environs are in full "on" switch mode.  The ice plants on hills, between rocks at the beach and freeways are bursting at the seams with flourescent "take me back to the 70s" color mania.  The freesias haven't stopped since March.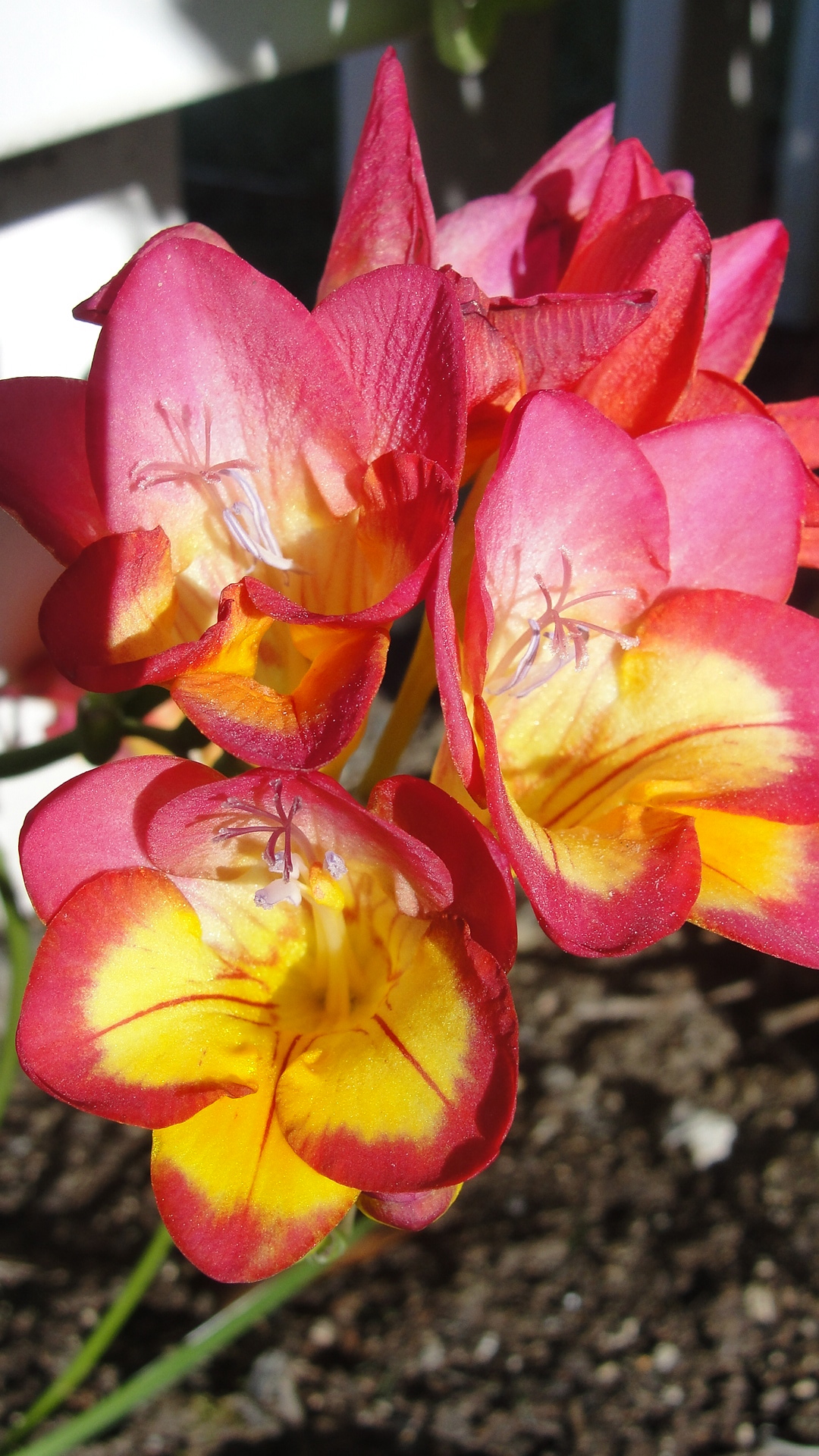 Freesia 2013
The daffodils are swarming the road paths all along the back mountain roads.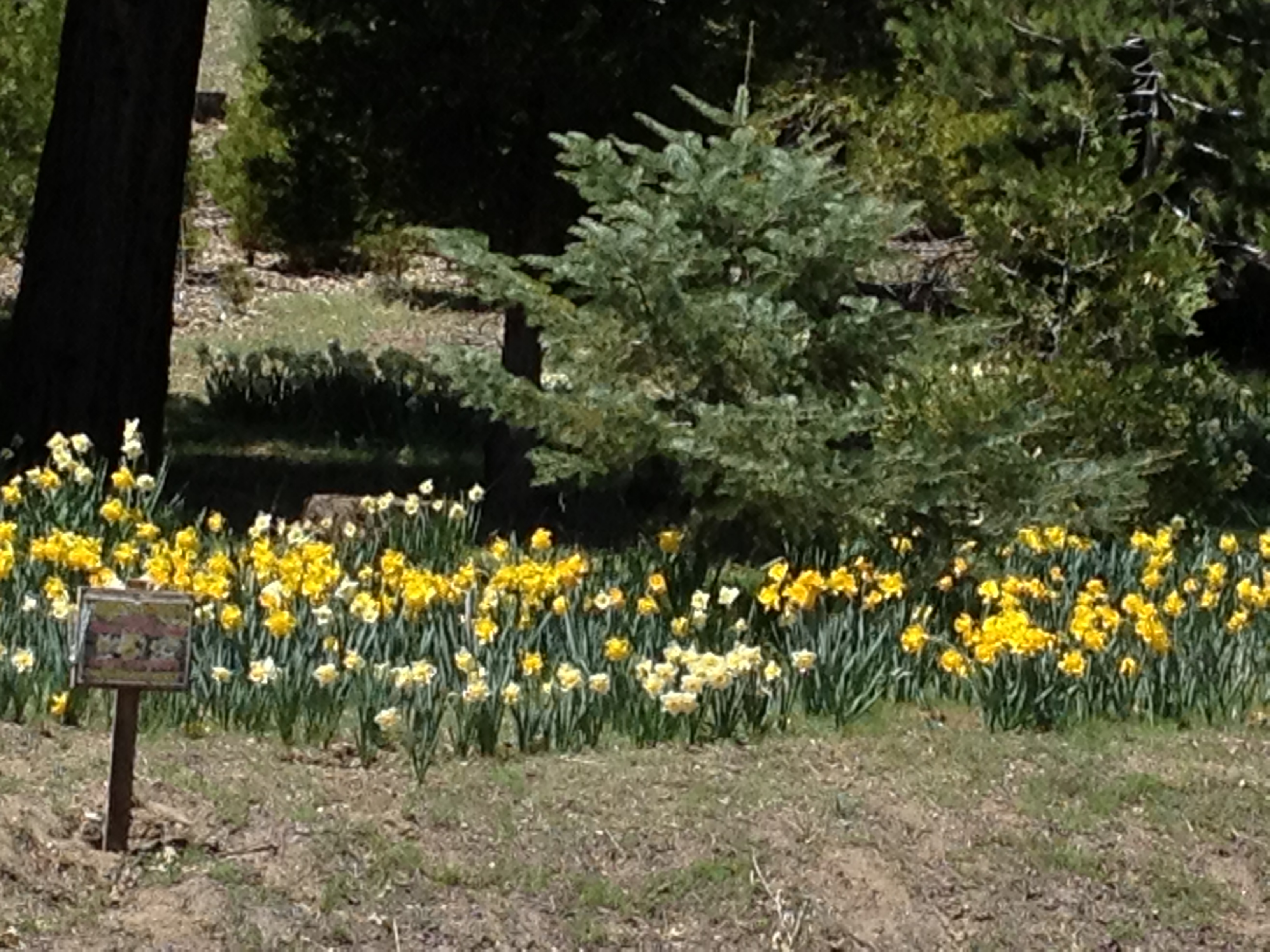 Swaths of jonquils/daffodils along the road up in the mountains, today, April 11, 2013.
There is a profusion and explosion of color everywhere I turn to look.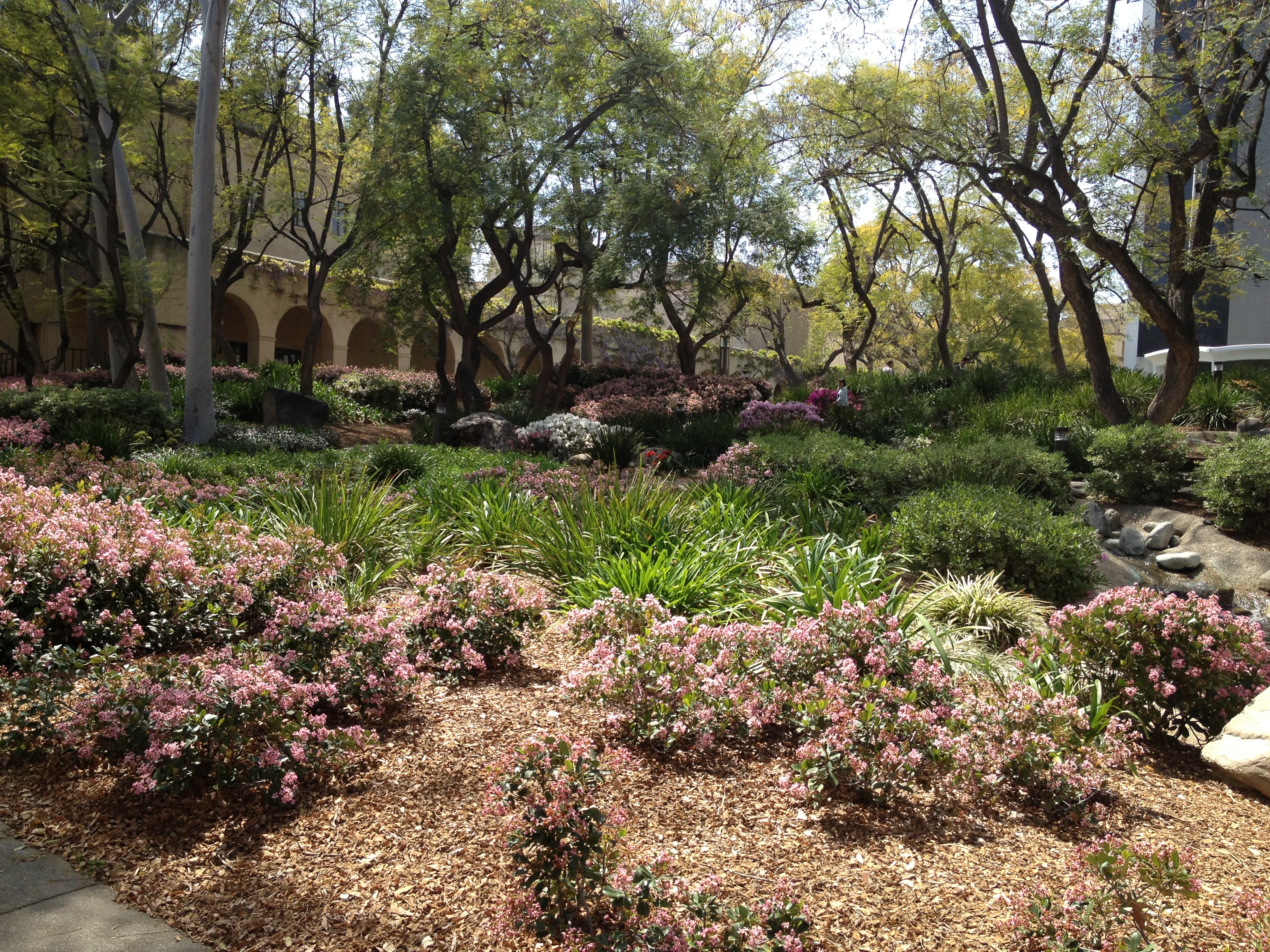 Caltech grounds – April 2013
 Suddenly, there is an exciting amount of activity buzzing with delight all around.  It's springing everywhere!
 I have my enthusiasm and pure joy of bubbly living back!
It seems eating right, exercising and getting off the hormones at this time was the right thing to do, for now.