Well, it is official. We have two new members in our family, all of the canine variety.
Meet Adelaide, V and E's new furry friend. Since it rains quite frequently in Northern Cal, she has her very own rain gear.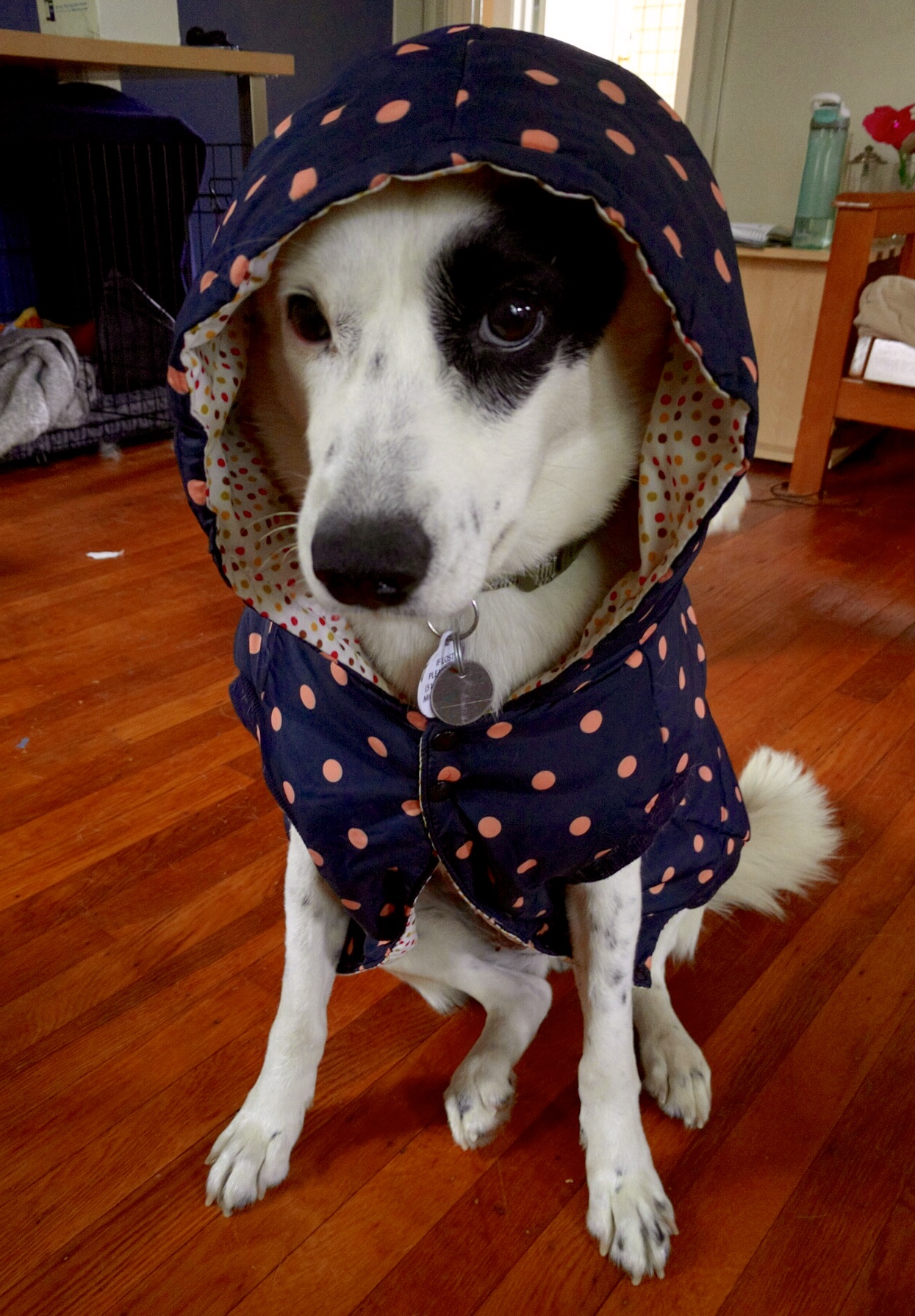 And just a few hours ago…possibly named Henry (this may change I assume), a cute corgi, Tibetan mix for M and J.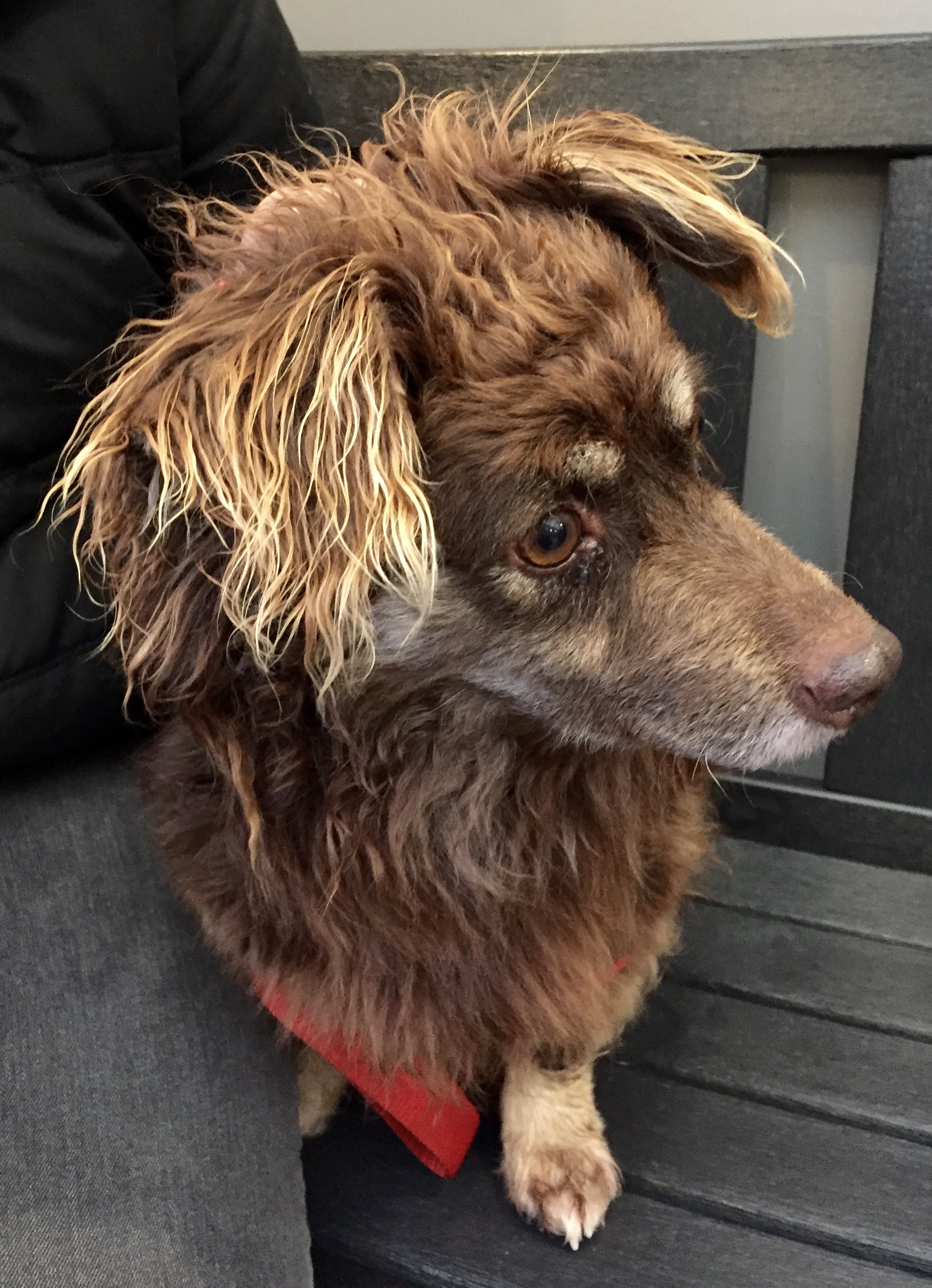 So in total, if we all came together for whatever, give or take a cat because they don't travel well – we would have four cats, and three dogs now for six of us.
And just as an aside – I already really miss Downton Abbey. Gosh that was well written and well done and entertaining !!!