I walk out to the driveway to say goodby to my walking buddy, M, and lo and behold, another gift for Valentines's – this time, from nature, which has had its way and regardless of neglect and being run over, a pot of petite, lemony jonquils bloomed.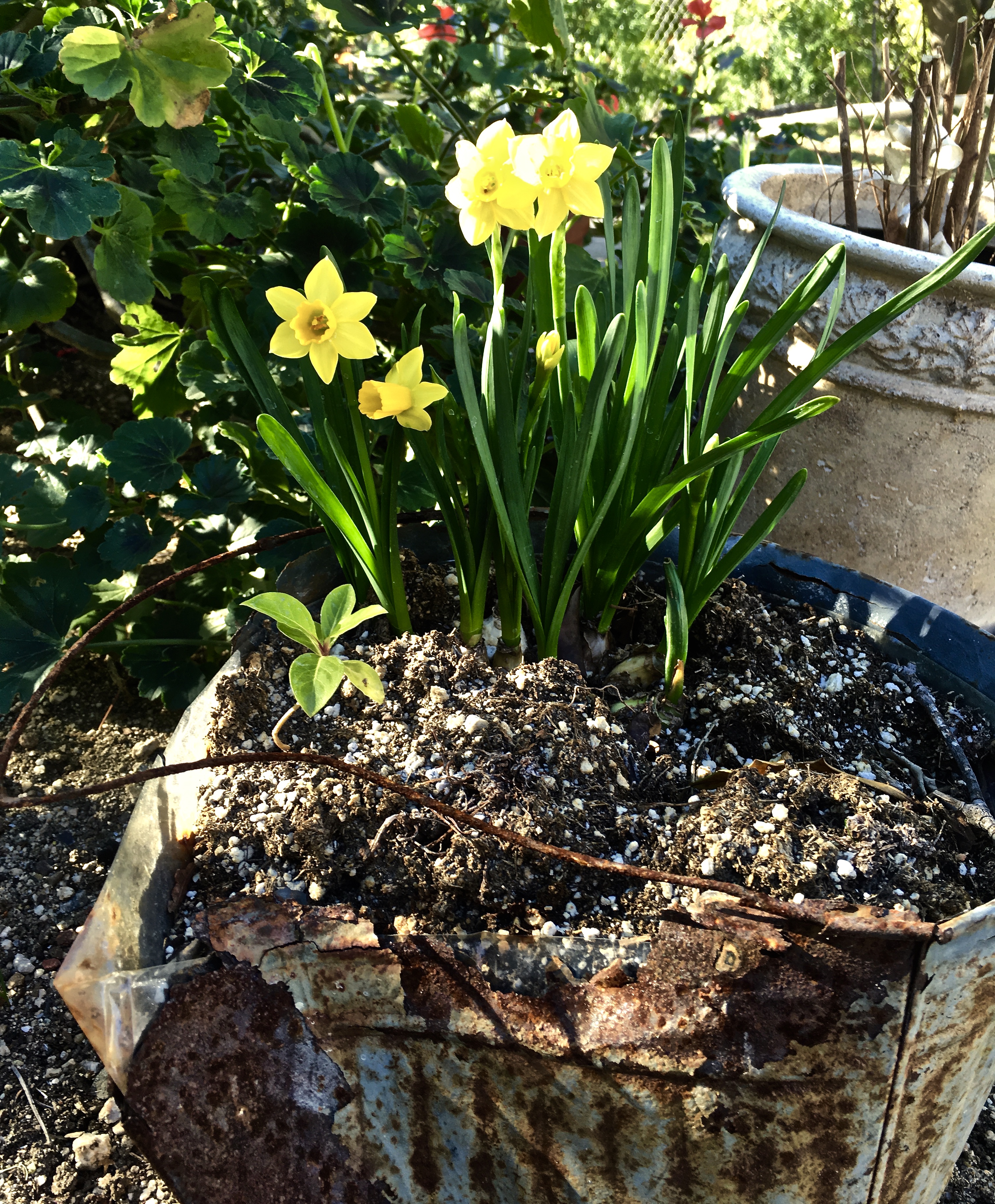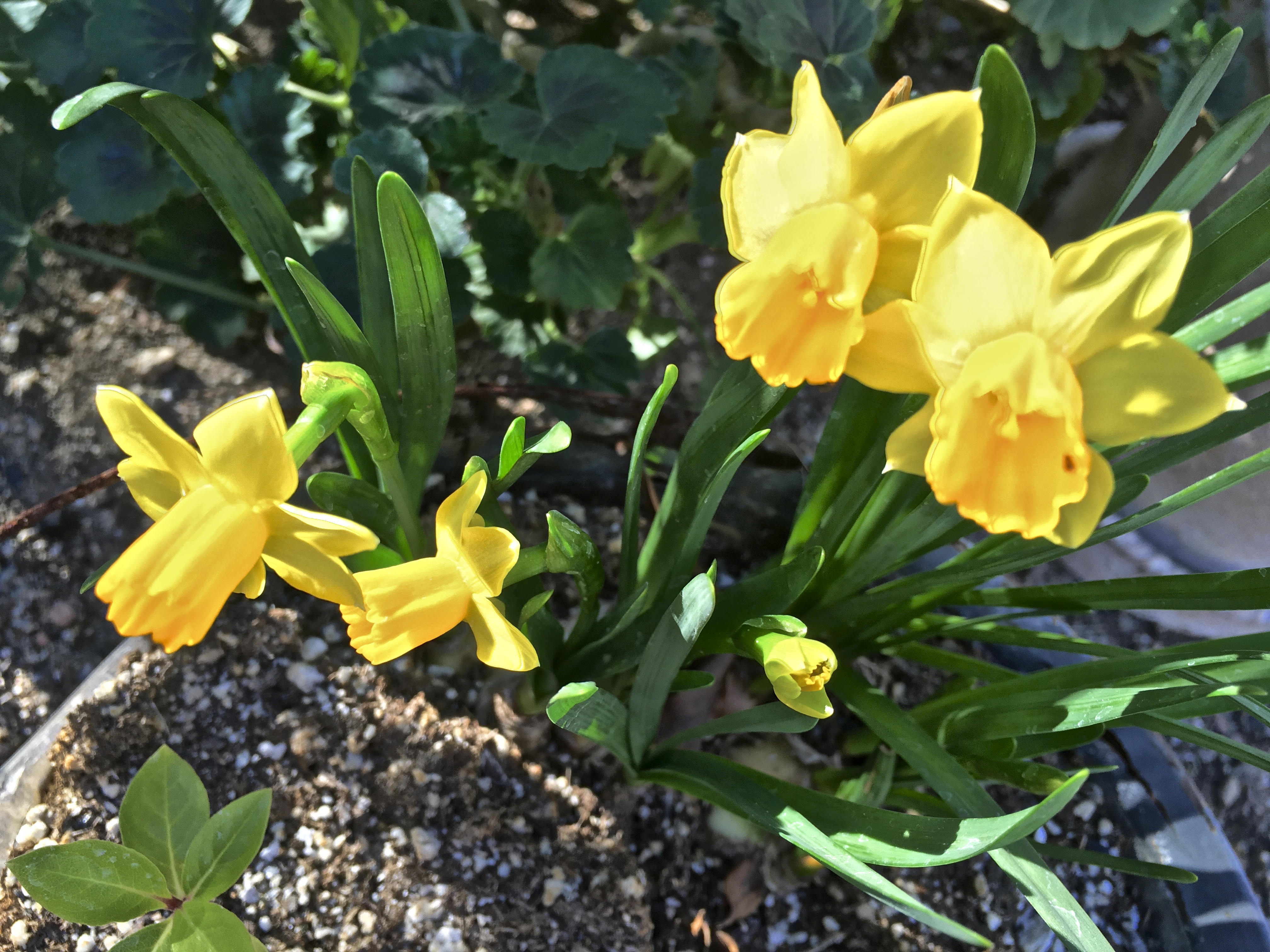 And, right now, these amazing, huge white flowered tall and bushy trees everywhere!!!!
I have no idea what they are but I am sure they will be messy, when the flowers fall and the leaves furl out.