One day, I noticed this stem just appeared and shot right out in the front yard. Oh yeah, I plant bulbs all the time and then forget about them. Spring for summer, summer for fall, fall for winter and winter for spring blooms.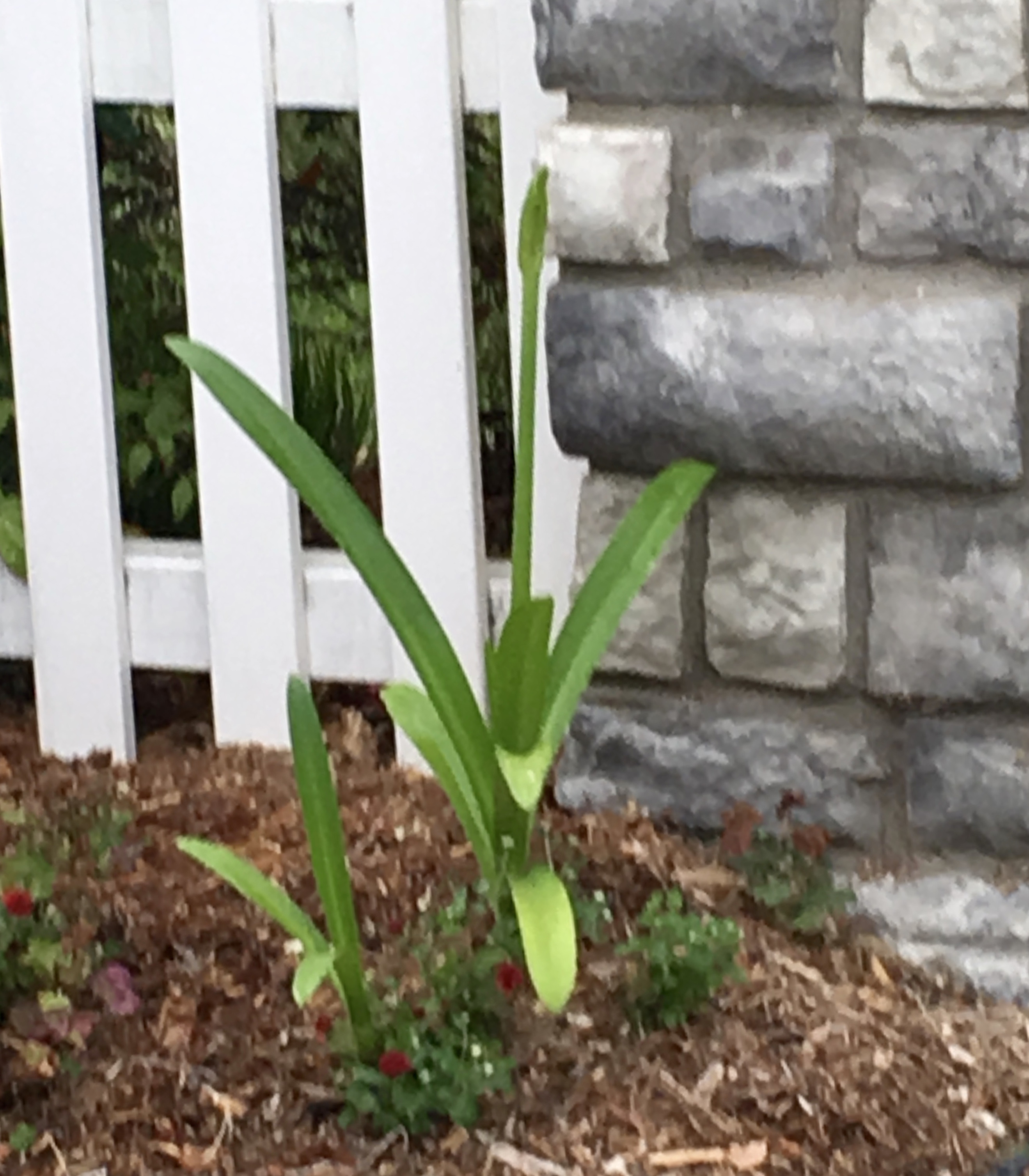 Six days later, delicate, whispery and pure white, fragrant flowers appeared.
I am one forgetful but lucky gardener. I am grateful I noticed.