Why can't I be addicted to exercise, housekeeping/management and eating only whole foods in moderate quantities?
Instead I am addicted to sugar, carbs, reading, lounging, Bravo and HGTV.
Well, at least I am a moderate when I cook, garden and write.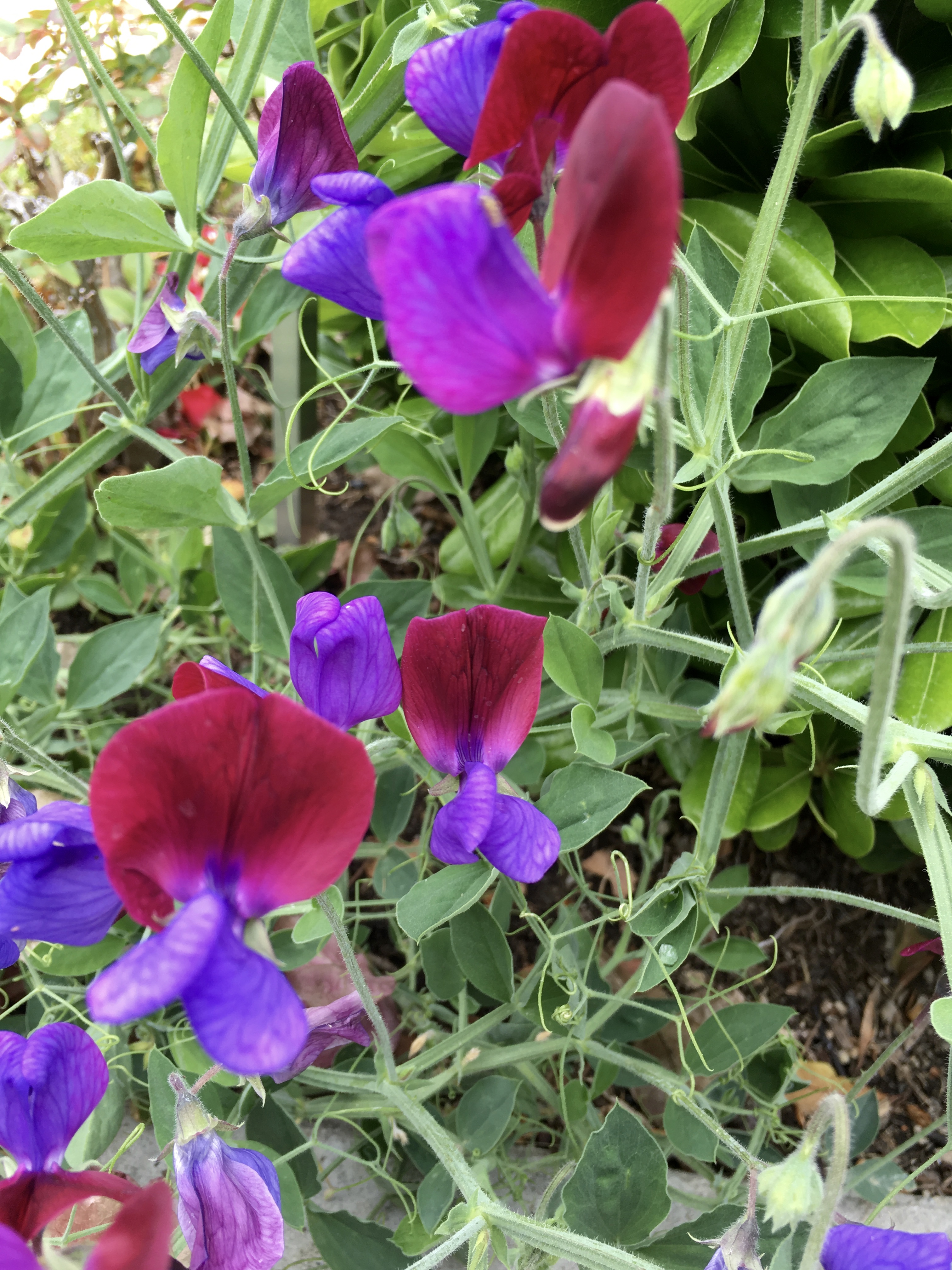 Rare coloring in sweet peas, from SLO Botanical Gardens heirloom seed collection. Fragrance abounds in our front yard!