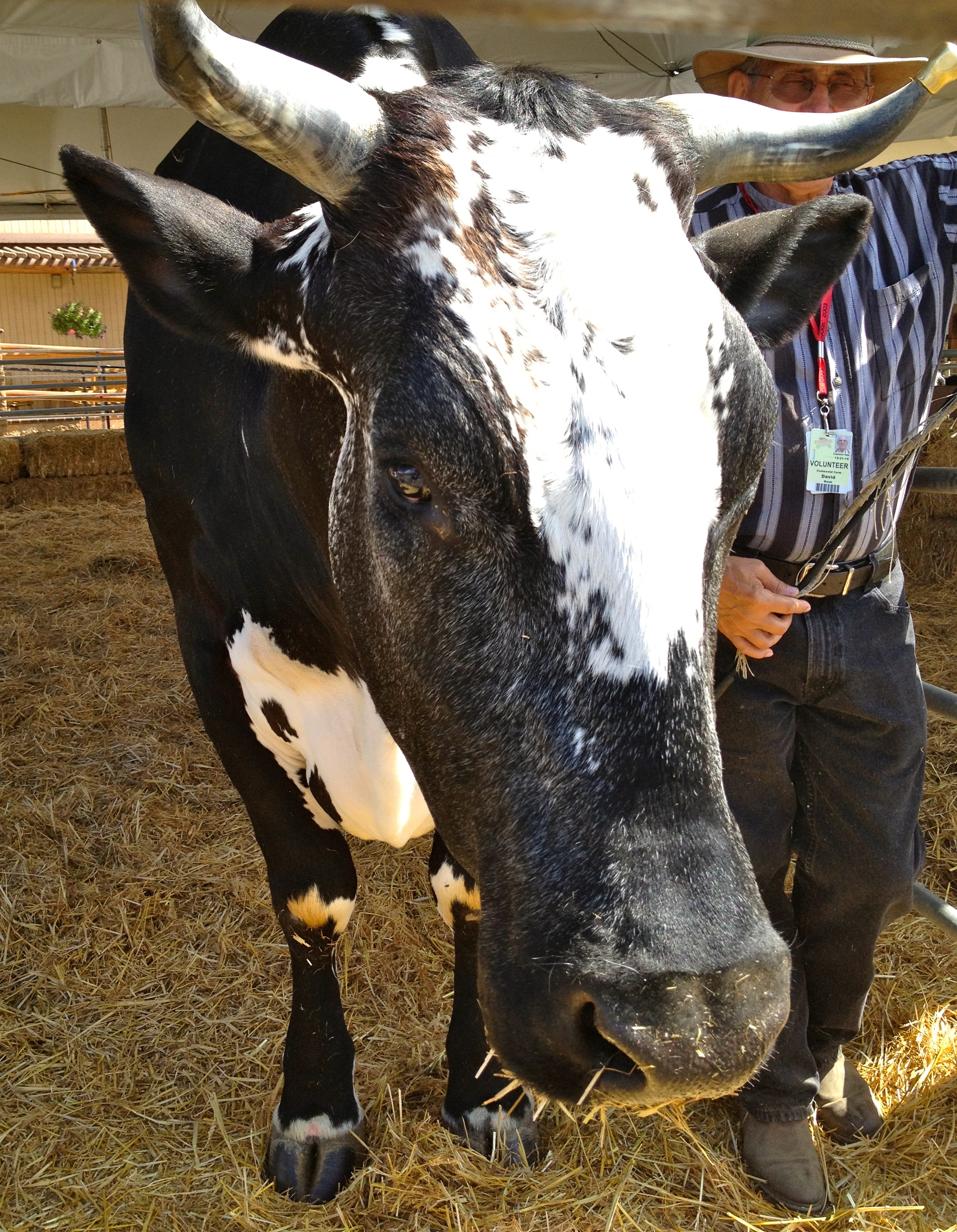 Meet Clarence, the 3000 pound eleven year old ox.
And, this cutie pie goat said hello to us bright and early. All the goats were so trusting and friendly.
Don't tell my trainer J but I hadn't had breakfast so I was starving and this was the healthiest meal – fried zucchini and artichoke hearts. We also split a fried coffee.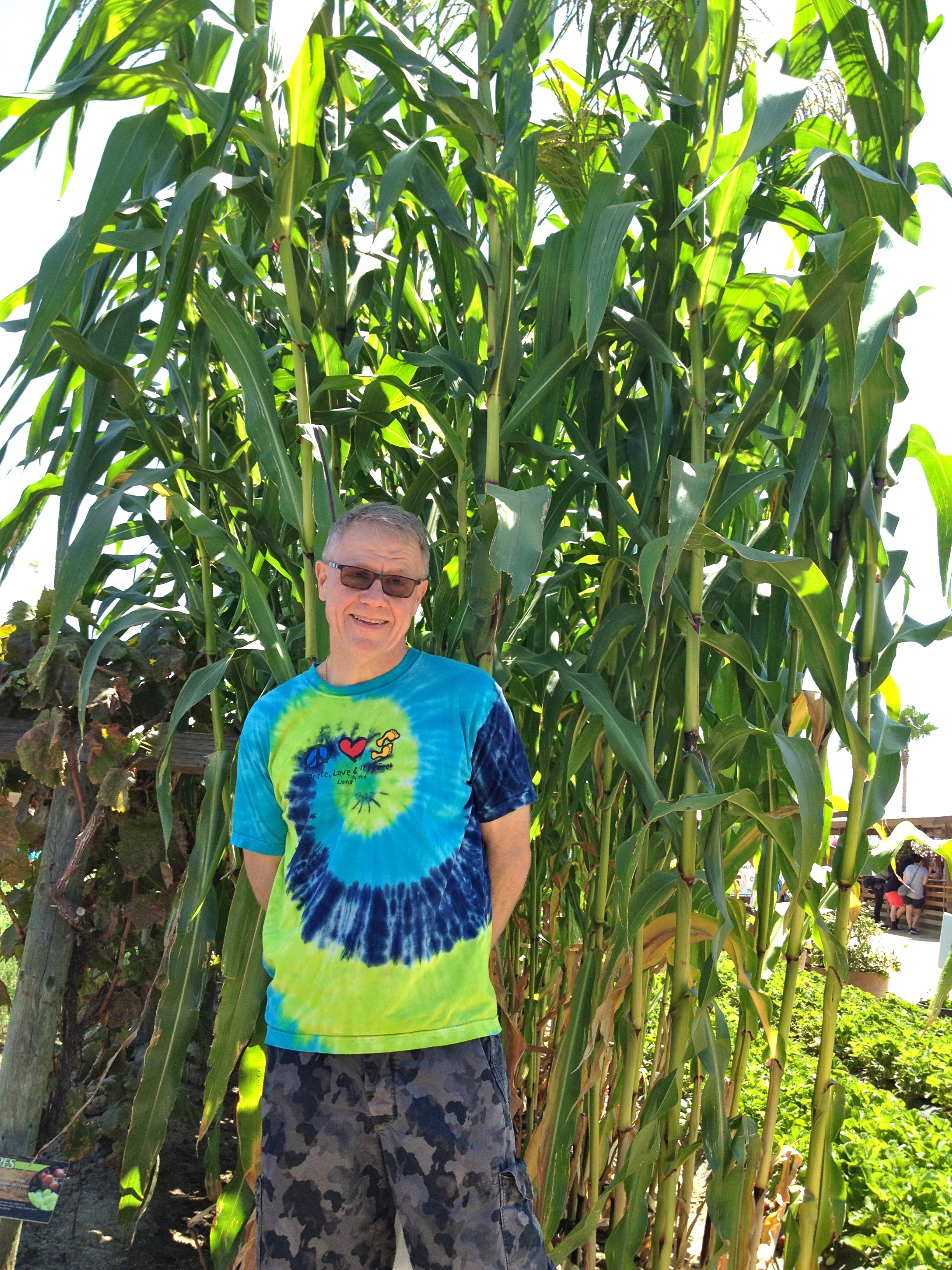 How tall are these corn stalks anyway? My husband is six feet tall.