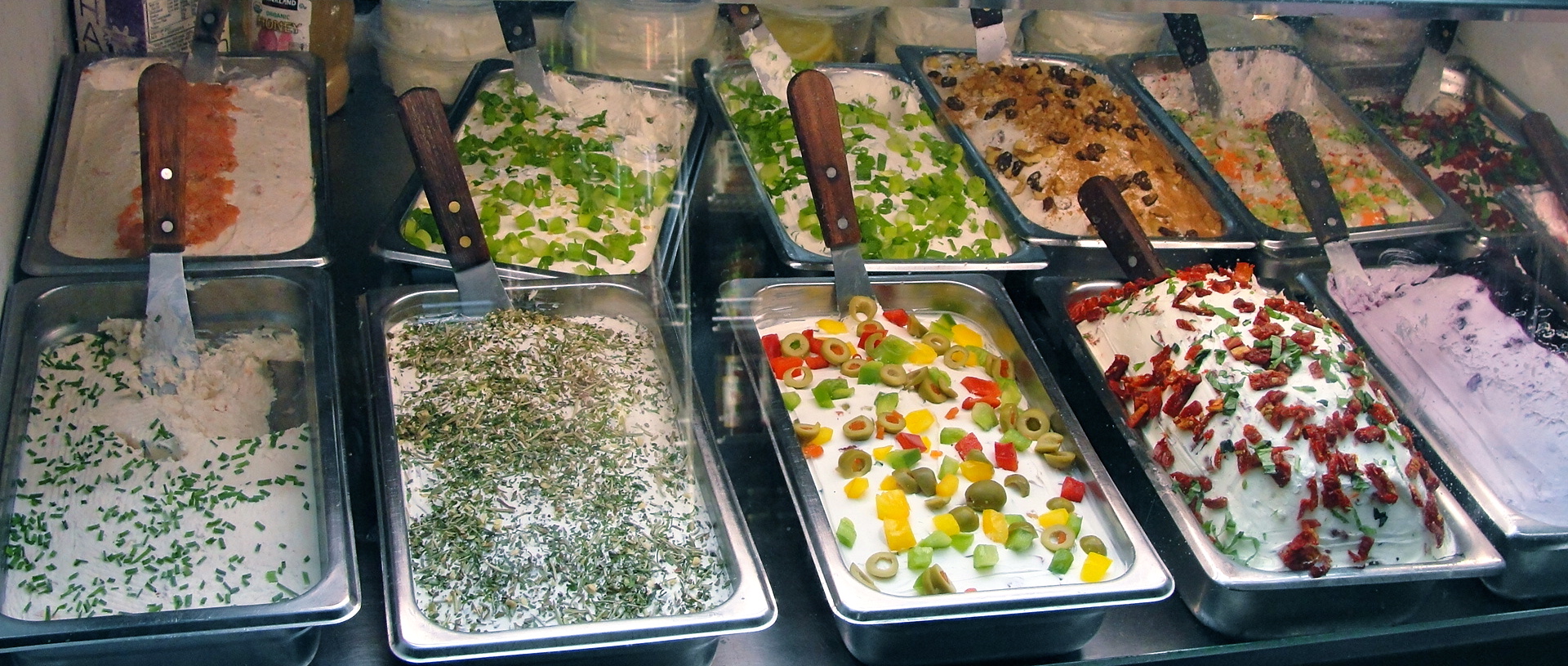 Did I forget to mention yesterday that we had bagels and coffee after our red-eye? Here is just a sampling of cream cheese spreads offered and there was a variety of warm toasted bagels to choose from to slather it on. Being more vegan conscious than I have ever seen before in NYC, there were just as many tofu cheese spreads to opt out trying as well.
Then we took a stroll down Riverside Park overlooking the Hudson River.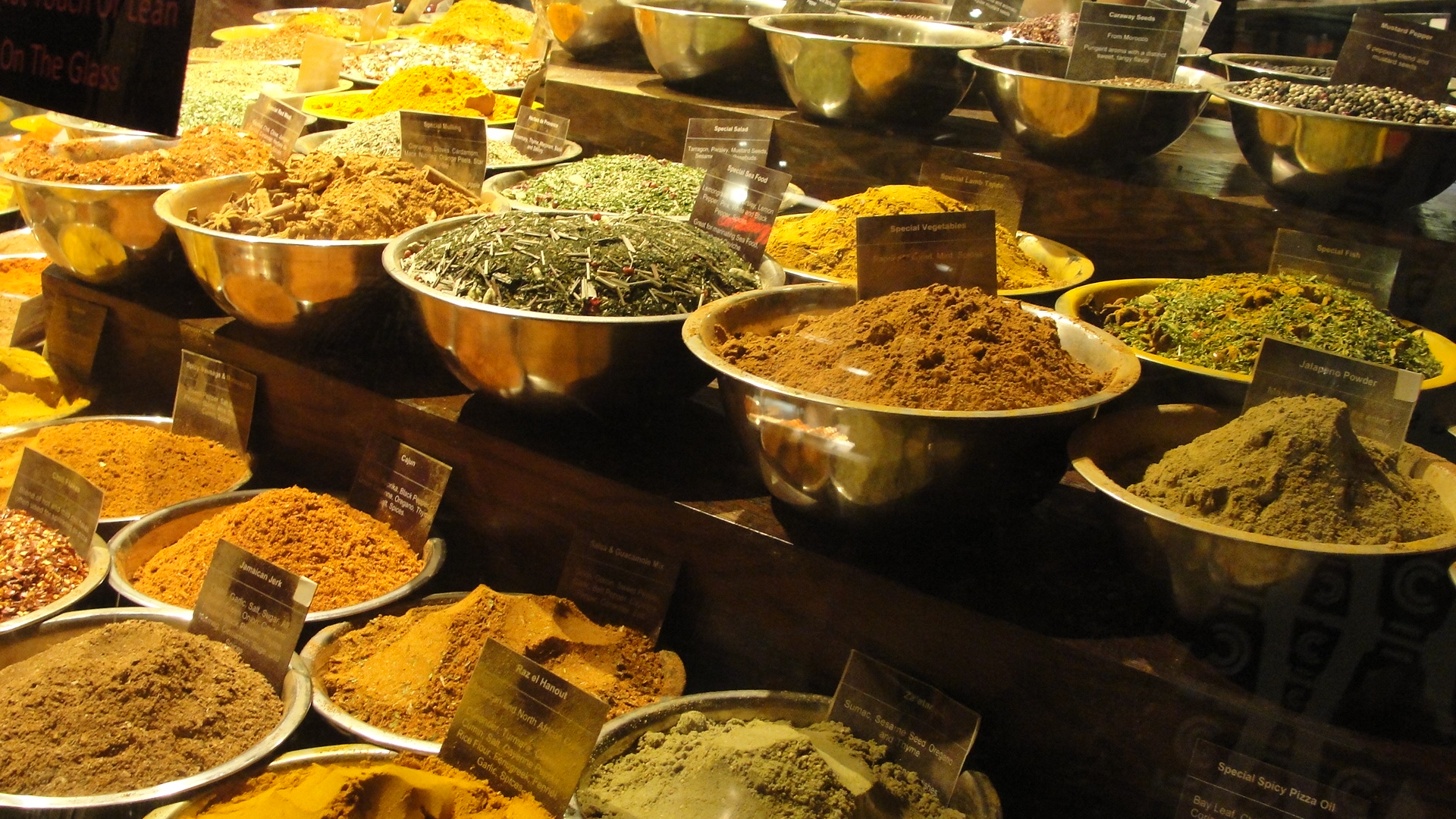 Stainless steel bowls filled with pungent spices and blends from Spices and Tease in Chelsea Market.