My undergrads go back to their university campuses today.
Back to college for them and a new curriculum for the spring semester.
We are going to miss the laughter and their presence.  We are happy they will be continuing their personal journey and getting back to following and fulfilling their dreams.
Safe traveling and happy trails!  We will miss you!
My family surprised me with a thoughtful card congratulating me on my 'new girl'.   It is timely to have an agreeable, adorable and newest member of the household introduced and to begin integrating her into the scheme of things.  Cindi gets her first real vet appointment tomorrow and hopefully all is well.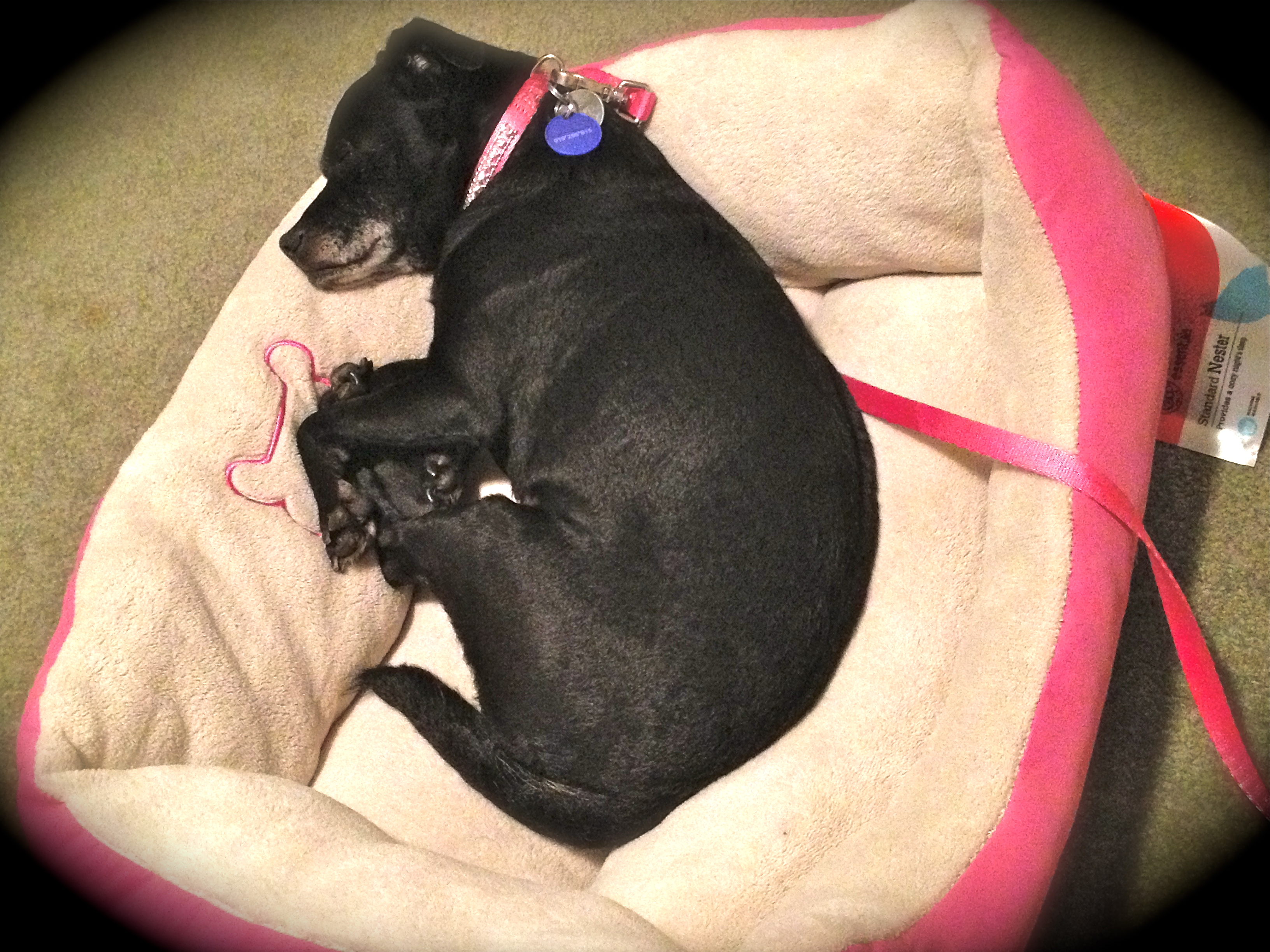 All tuckered out after a walk.  This is her bed by my feet as I write.