We are in charge of our own universe.  We are residents in our minds.  We invite others into our mind but we LIVE there.  We are responsible for our own thoughts.
Think about not what is IN the universe but what IS the universe?  There are planets and solar systems and clouds IN the universe.  The universe IS spaciousness, with no limits and no time.  It is a state of mind.  When we remember, we re-member and unify again.  This universal space also represents potential.  Empty the space through forgiveness and you have new potential, a blank canvas.  There is no more space to paint on a painted picture.  I am the empty canvas when I am freed of all grievances.
Everything is connected.
"We have not realized what damage we are doing to our own minds by holding grievances. This is why the Course teaches that forgiveness is not something we do for the sake of others; we do it for our own well-being." – The Circle of Atonement describing The Course in Miracles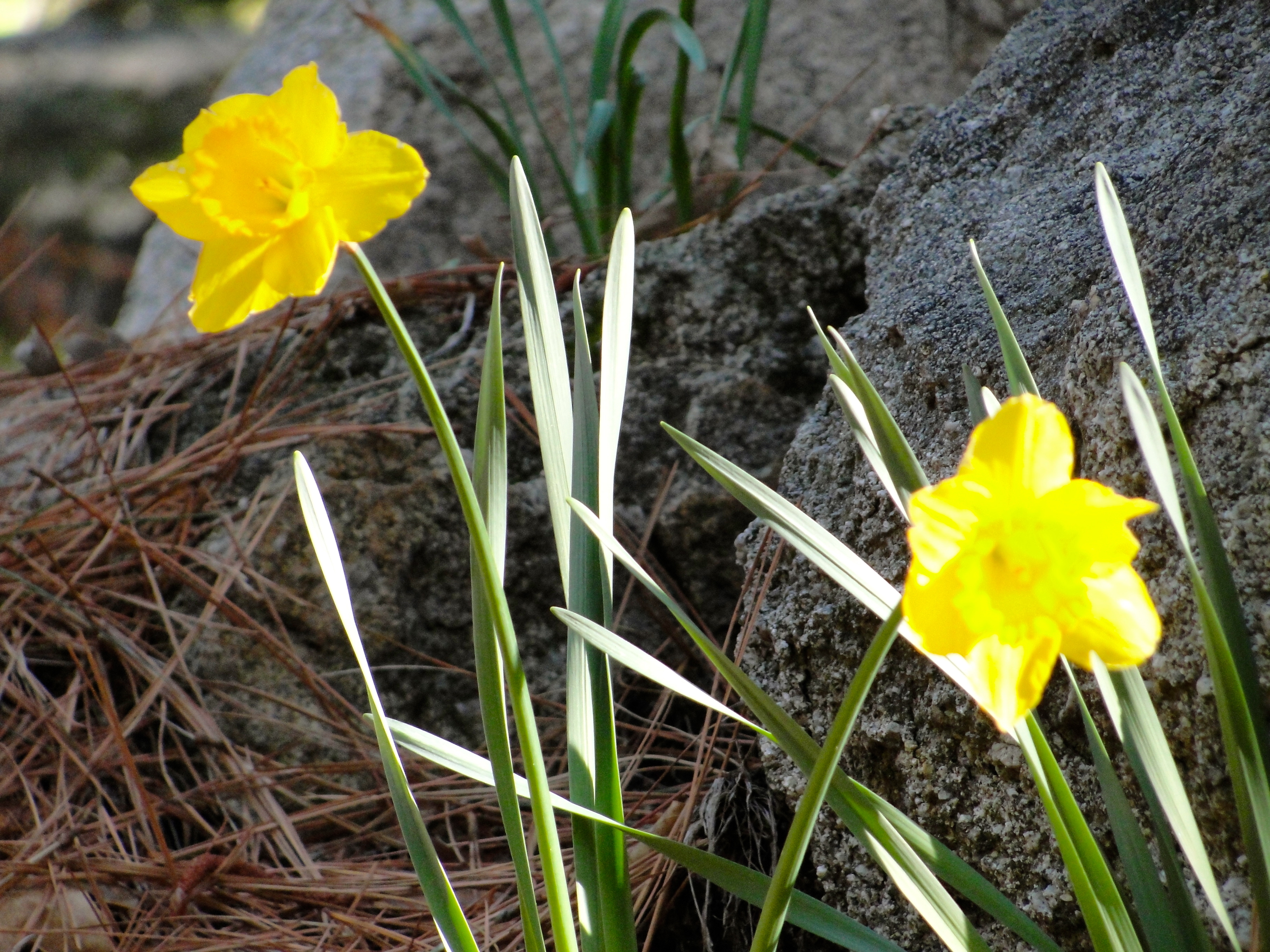 Backed up by rocks and sprouting strongly upward amid fallen dead pine needles these daffodils/jonquils smile fiercely and boldly knowing their time is short but well worth the effort.
   With gratitude and awe, I take snippets of nature into my camera lens and click.