It rained this morning and I was intrigued to try three new recipes I could tweak from Vegan's Daily Companion by Colleen Patrick-Goudreau and bring them over to share with a friend I was visiting later.
The snack was found on the Internet actually (My New Roots) and wasn't as good as I thought it sounded like when I read it initially.  But I could see myself re-working it at a later date with different spices and perhaps virgin olive oil instead of the coconut oil.
Chickpea Crisps
3 cups cooked chickpeas, drained, well rinsed, towel dried and de-skinned (they come off easily).
3 Tbsp. coconut oil
1 tsp. coarse sea salt
1 tsp. freshly ground pepper
2 tsp. ground cumin
2 tsp. smoked paprika or ground chipotle pepper
1 tsp. garlic powder
Preheat oven to 400.  Combine skinned chickpeas with oil and seasonings.  Spread chickpeas on a large rimmed baking sheet and roast for 25-35 minutes, stirring two or three times until golden crispy.  Serve at room temperature and store for up to one week.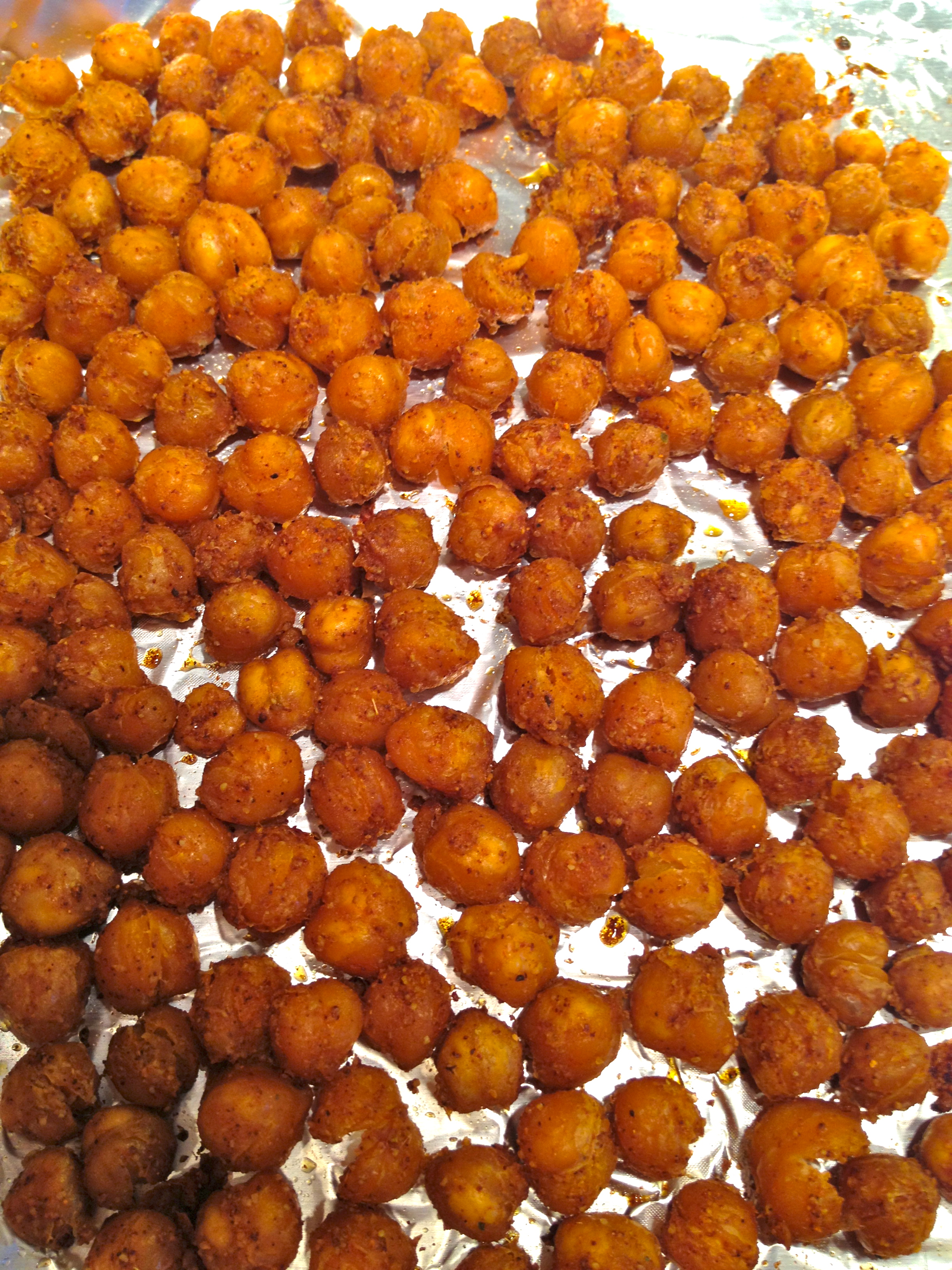 Tune in tomorrow for Soup and saving the best for last – the sweet treat – next day.