In honor of a wonderful week with my ML, superb weather, fine vegan food, incredible moments and much eyeball honest chatting – here's some bouquet pictures just taken this month.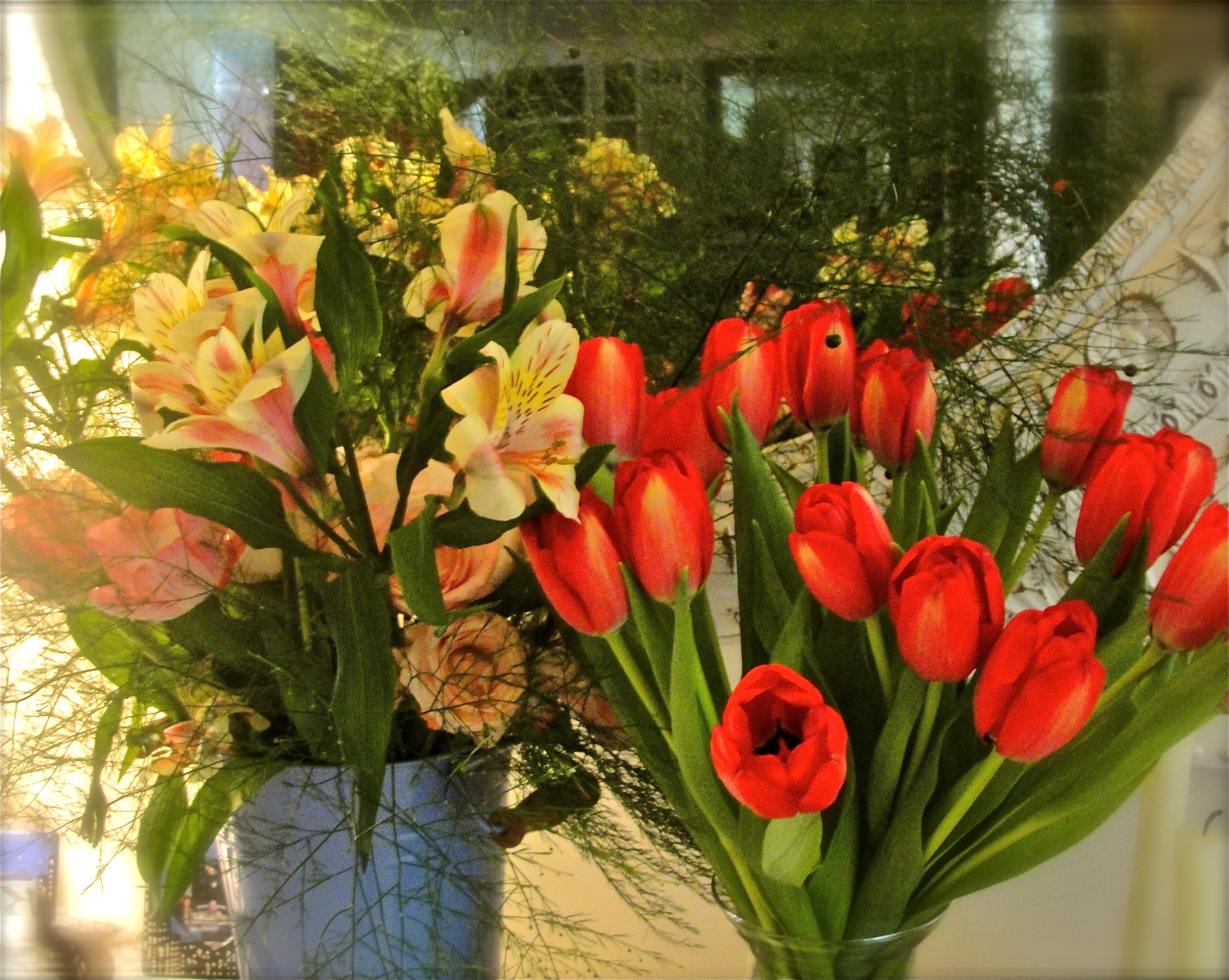 Aloemestria and feathery ferns from garden in blue bucket and Red Dutch Tulips.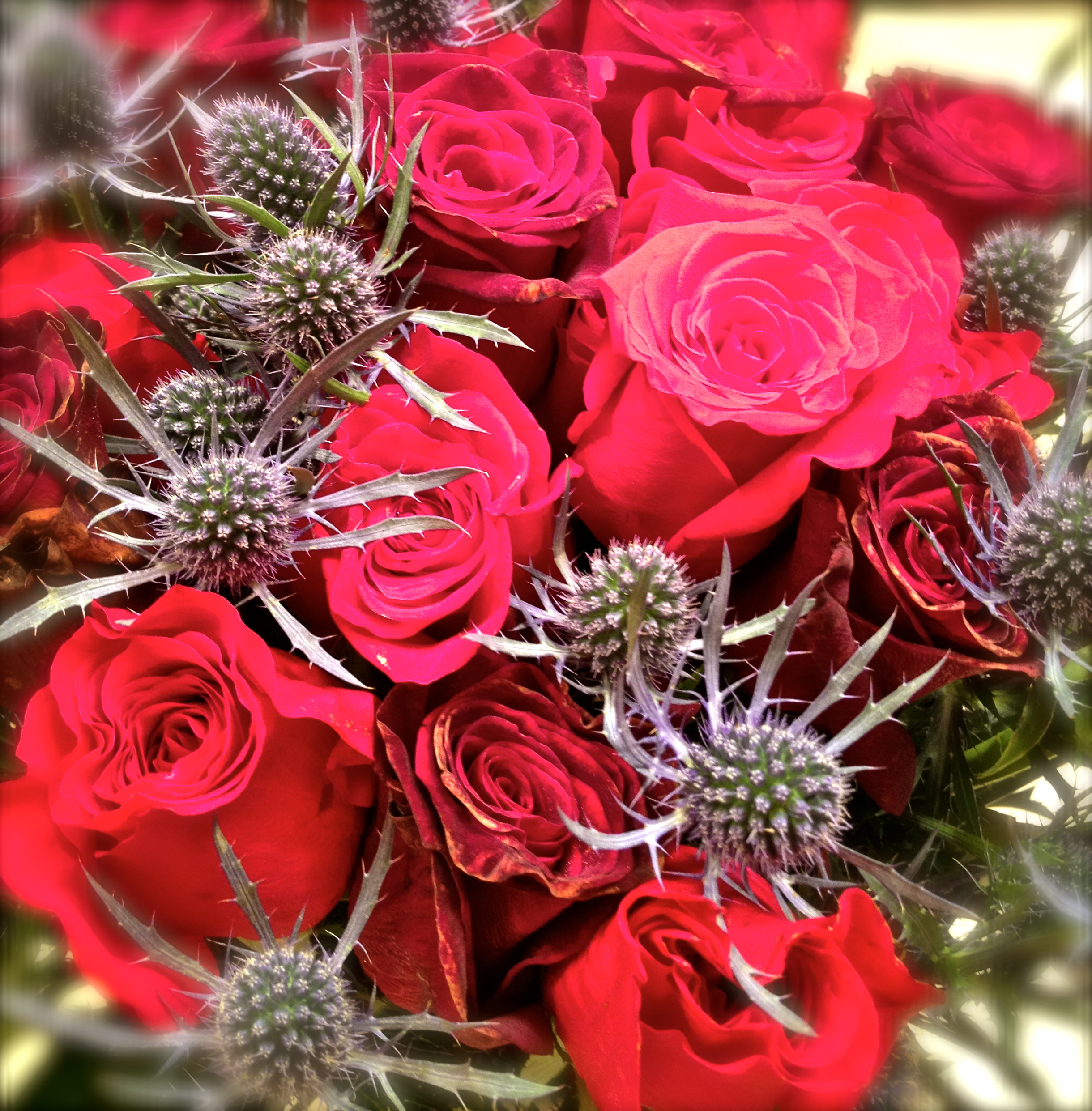 Red Roses and Blue Thistle for Valentine's Day.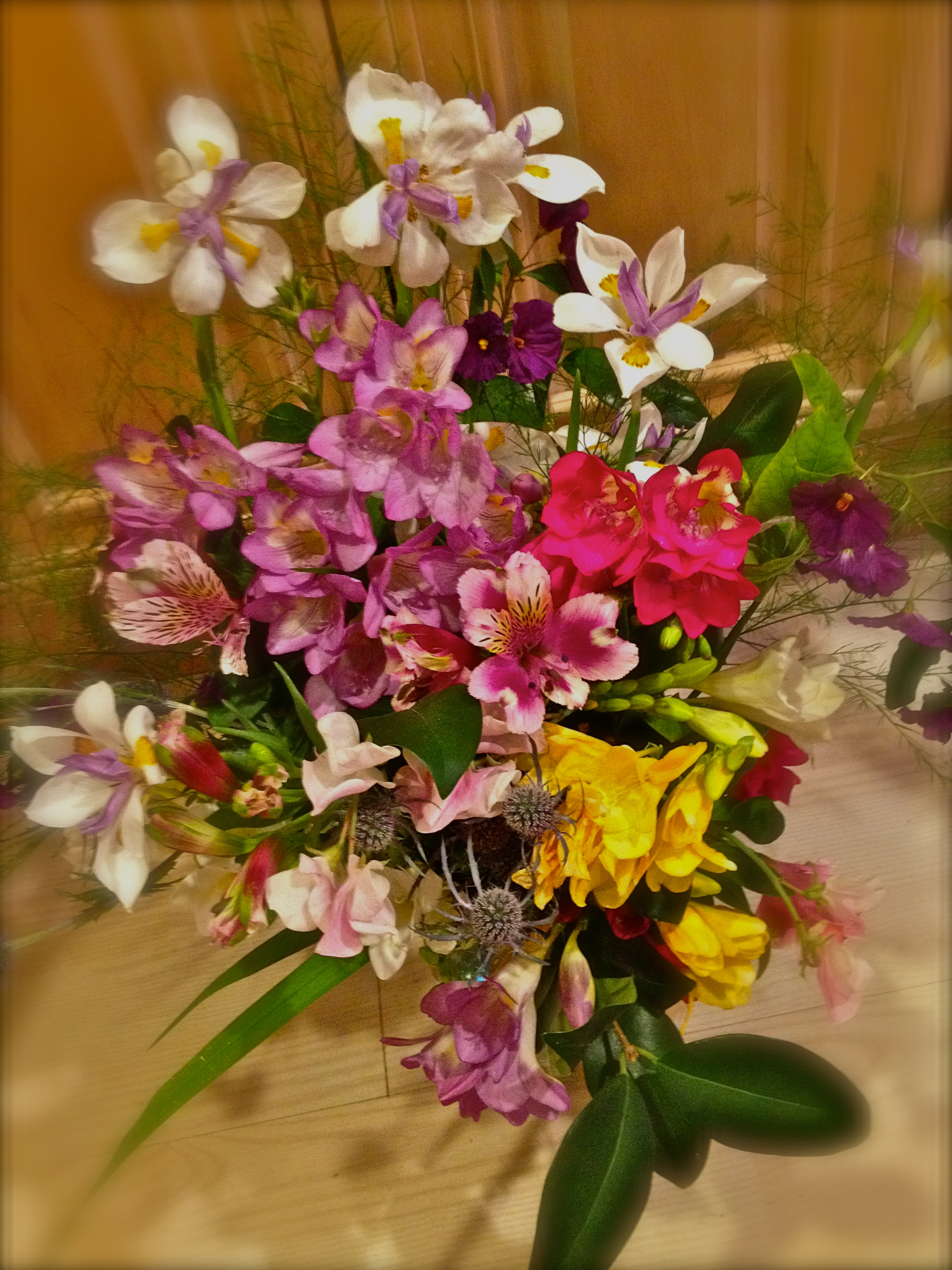 Ferns, pittosporum leaves, freesias of various colors, sweet peas, aloemestria, lilies and purple vine flowers from my garden.
I have certainly enjoyed our leisure time together fully and creatively reflecting on Eleanor Roosevelt's quote, "If man is to be liberated to enjoy more leisure, he must also be prepared to enjoy this leisure fully and creatively.
May blessings abound and all be well.