We were lucky we got to take the Arrowhead Queen out for a spin on the lake tour.  The wooden beauty had been out of the water for the last three months for the first time in 26 years for a thorough face lift.  She had been back into the water and up for service just one week when we walked across her plank.  Captain Nick described homes, facts about the lake and its history.  The only two children on board had the honor of steering for small segments of the trip.   The water was choppy and dark blue as we made our way around the perimeter of the shoreline.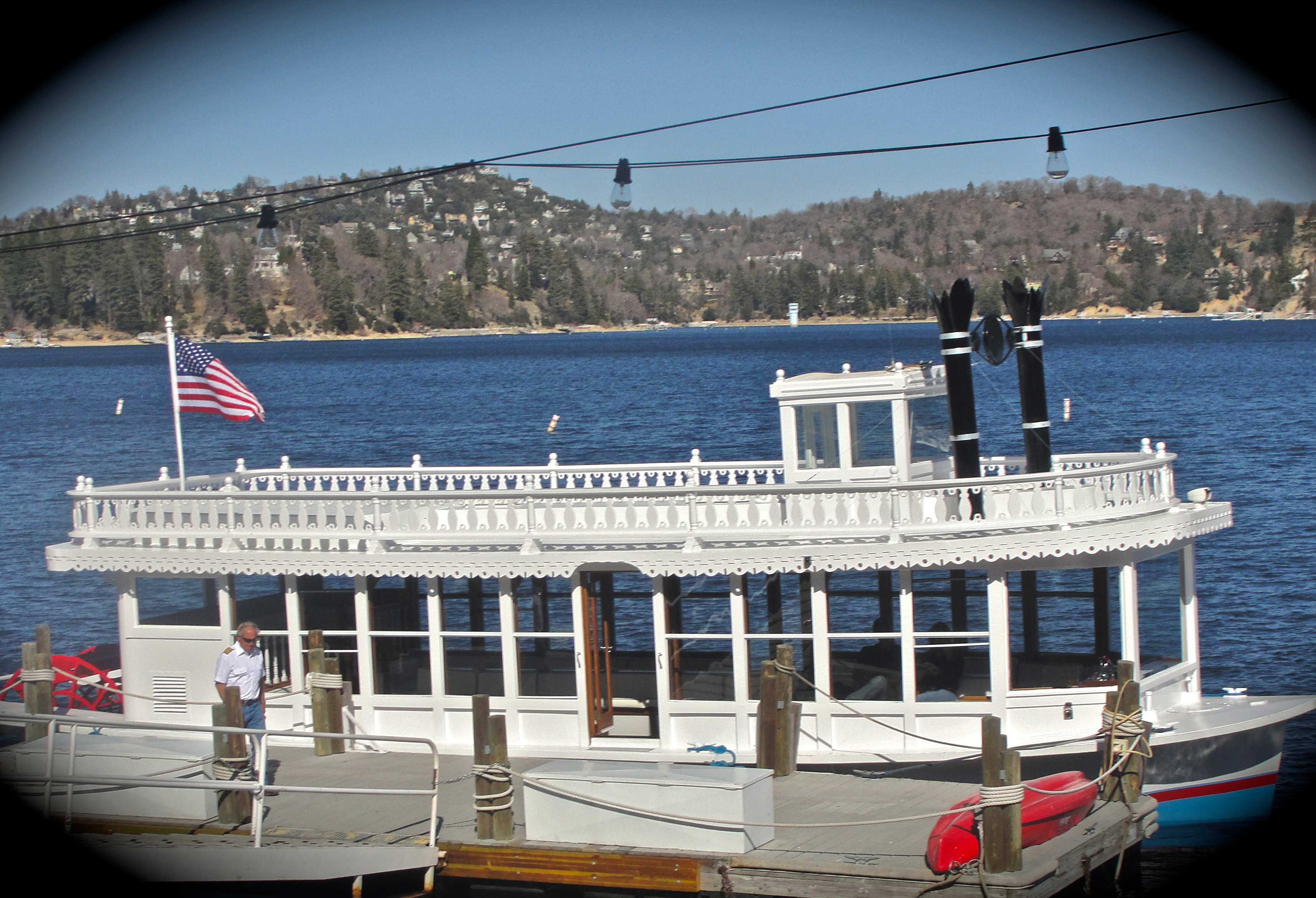 We believe it may have been Cindi's first time on board any water vessel, certainly it was my first time with chi weenie Queenie Cindi.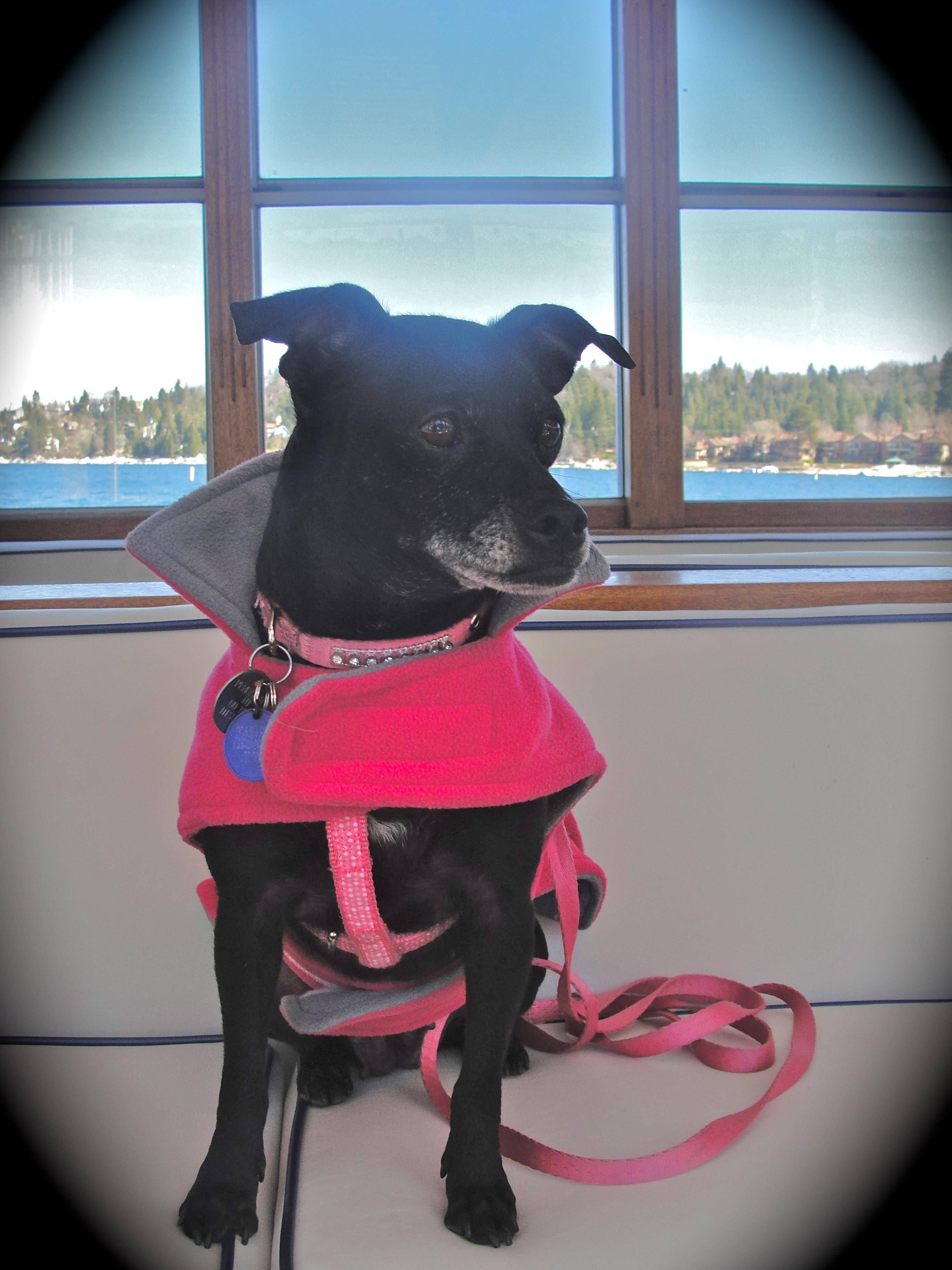 For her good behavior, we took Cindi to The Three Dog Bakery for treats and ML and I finally got a picture of ourselves without it being a phone selfie.  Two more queens lapping up the joy of another day!
To think that over thirty years ago, after meeting in college, we were just starting our teaching careers, were unmarried and partied hard together and now, our children (that we never thought we'd have) are in or done with college.  It's good to have people in your life you learn from and change, have fun, share and grow older with.