My daughter texted me a dish she made up on Sunday and I replied with my dinner photo.  Worth trying out and easy peasy.
Her Sunday dinner:  Mashed sweet potato with salt and hummus (no butter or oil), served with spiced couscous, parsley, cucumber and scallions on top.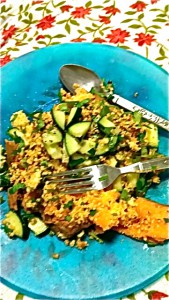 My Sunday dinner:  Brown rice pasta with organic tomato sauce, vegan meatballs, broccoli and vegan parmesan sprinkles.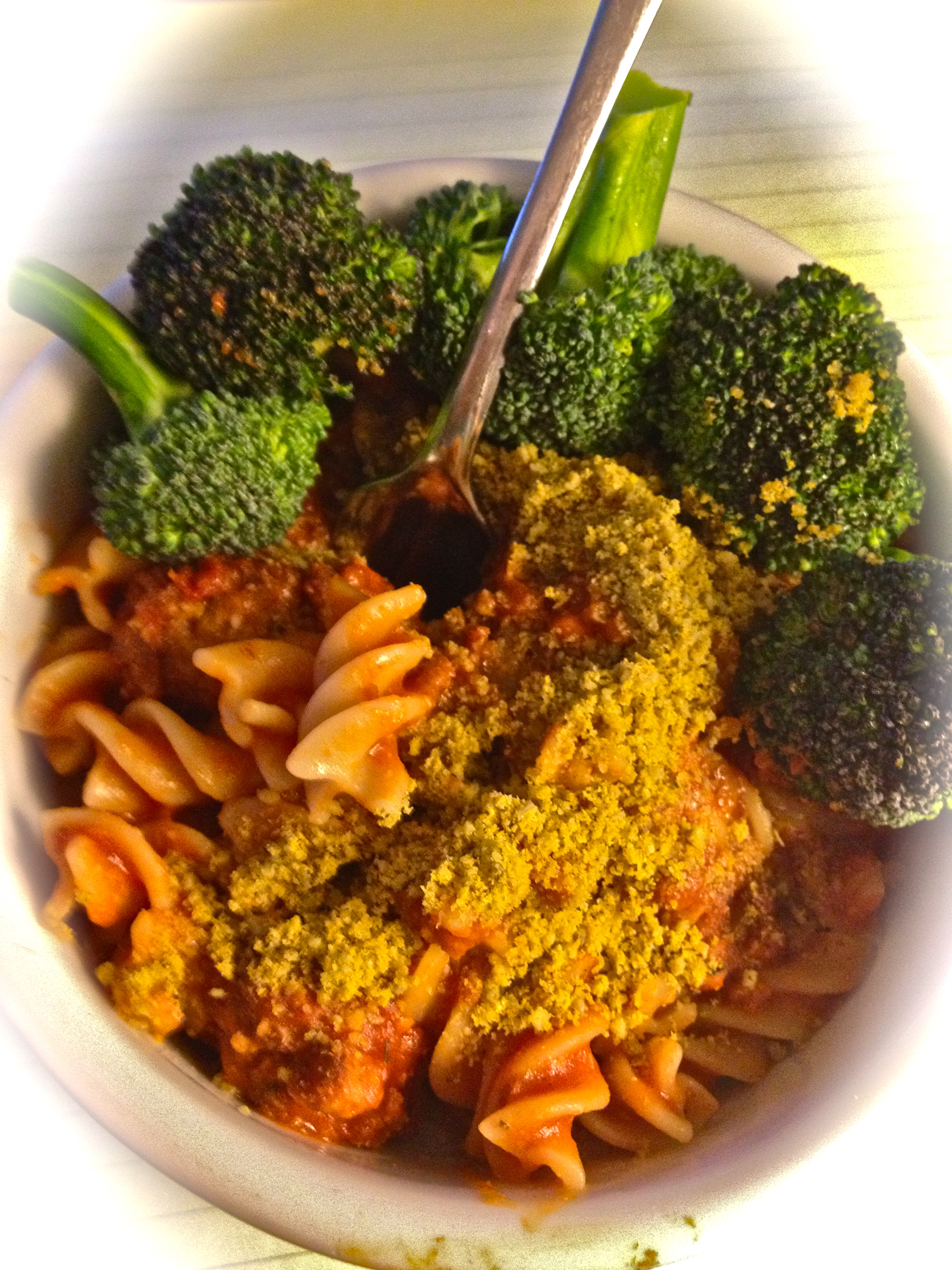 His Sunday dinner:  Homemade meatballs in an Italian pepper/onion sauce, tucked inside a whole wheat calzone with freshly grated parmesan, mozzarella and a dab of ricotta.  Served with a side of sauce and extra meatballs.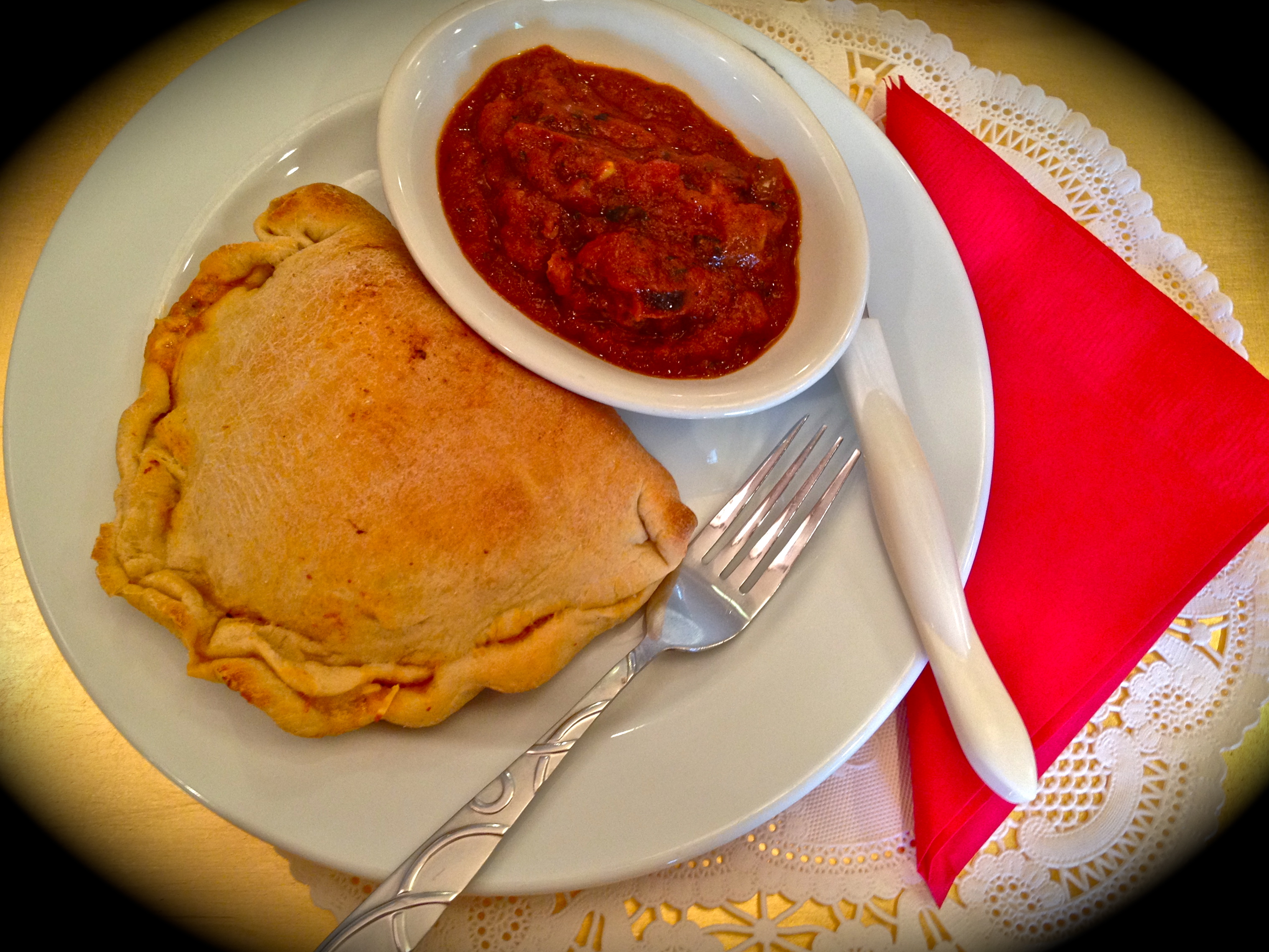 Cook's comment: make a vegan version of this calzone by using vegan meatballs in a homemade sauce with Daiya cheeses or tofu and perhaps some spinach.