There's a great and informative geological store in Lake Arrowhead Village called – Lake Arrowhead Jurassic Fossils.  Here you will find geodes, crystals, jewlery, fossils, petrified woods, minerals and rare and unique, one of a kind earthly gifts.  Robert and Teresa are the owners and together they make a strong and dynamic team.  Robert knows a lot about the scientific, mining and business side and Teresa makes jewlery and explains the metaphysical qualities of it all.  They both have traveled extensively to refine their skills and do research.  They have settled in our mountain – lake area and visiting their shop is always an education.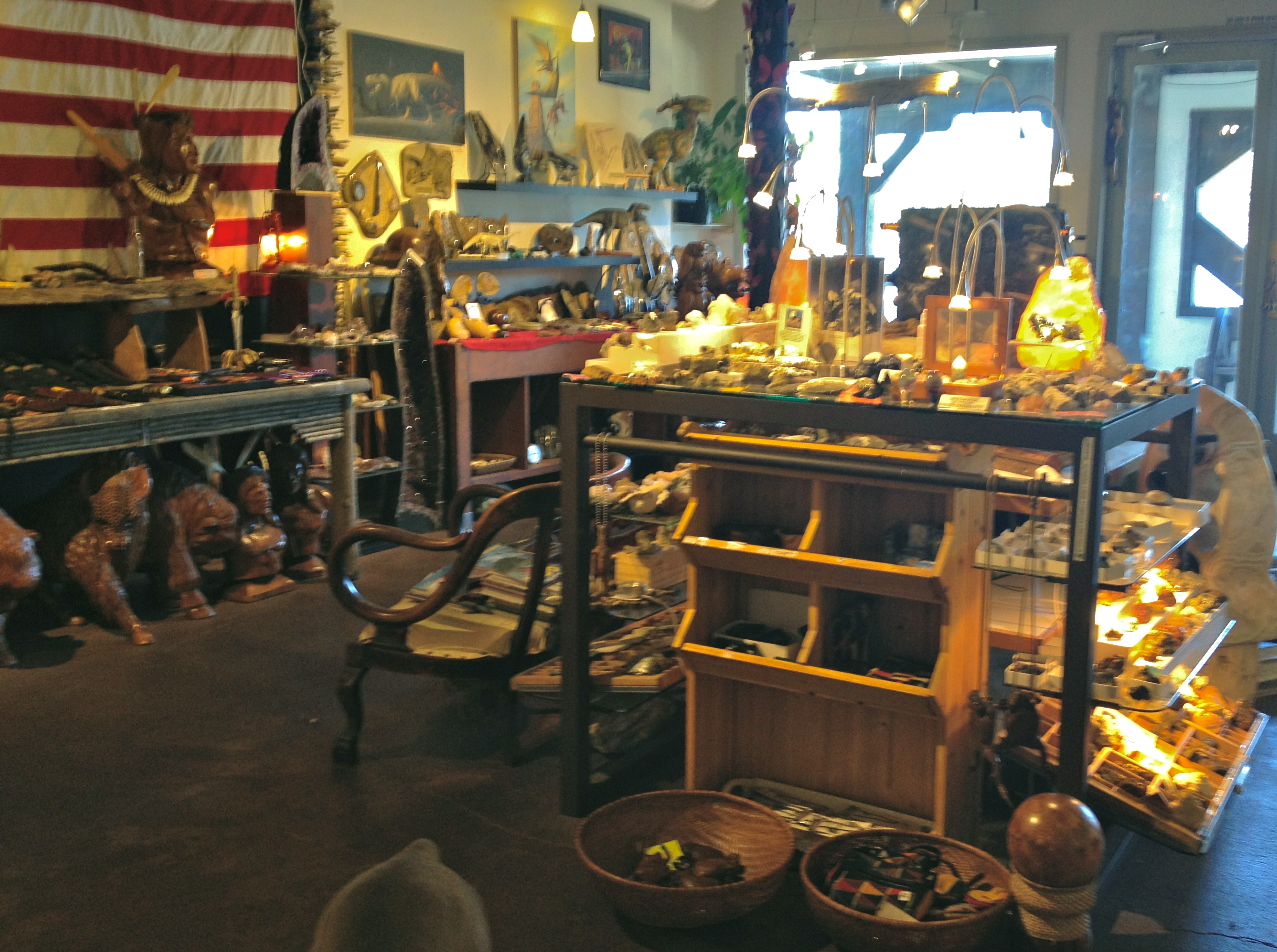 The fossil/geode/rock/dinosaur/statue side.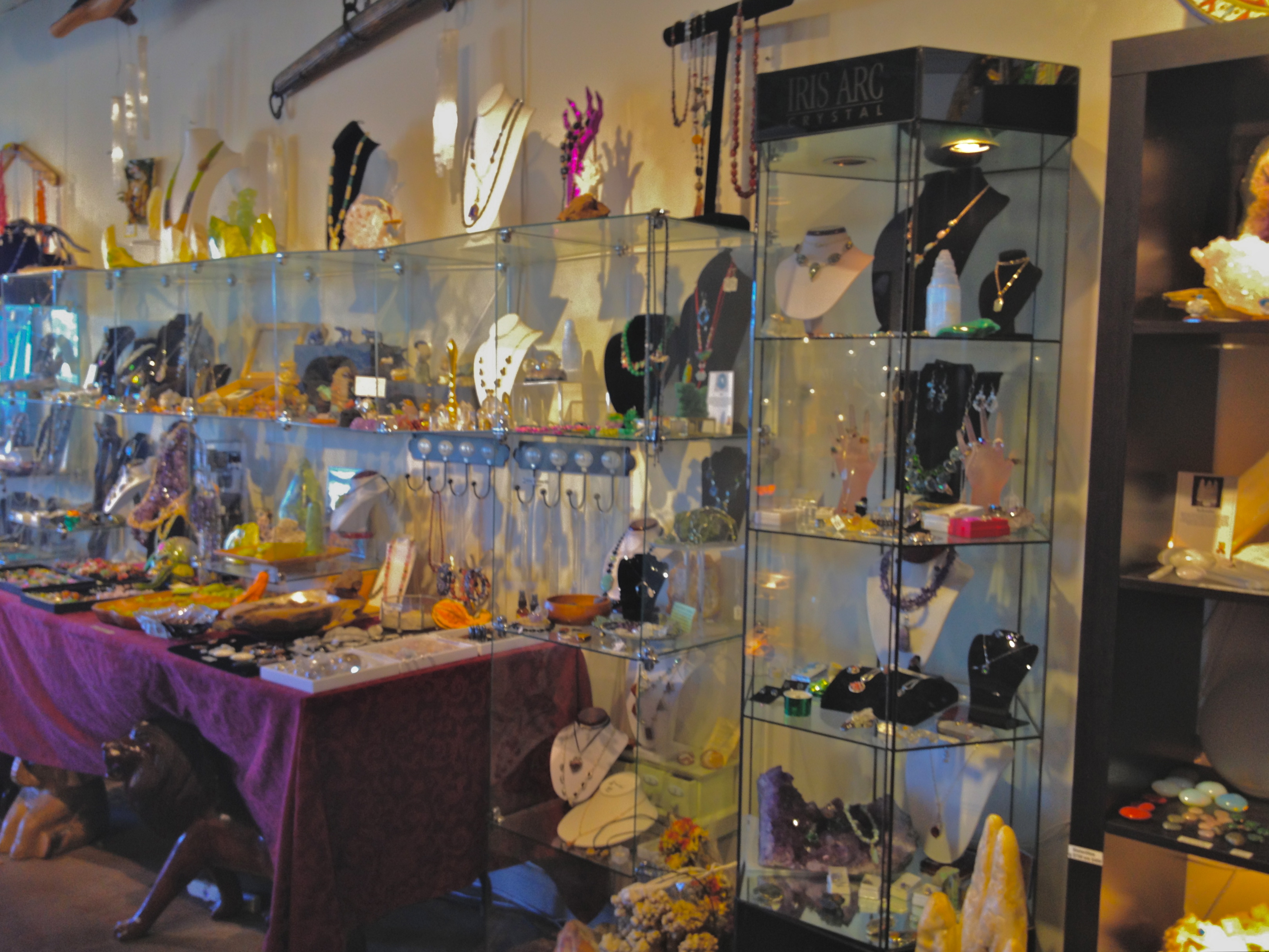 The jewlery and rare gem and stones side.