And they score!  Home Opener and Cogliano then Corey Perry score!  Anderson in goal and Parros in the Club Level with his twins.  M, wearing his Parros jersey and we buy yet another Ducks throw blanket (this is plush).  2-1 Anaheim Ducks Win!  Hot off the press!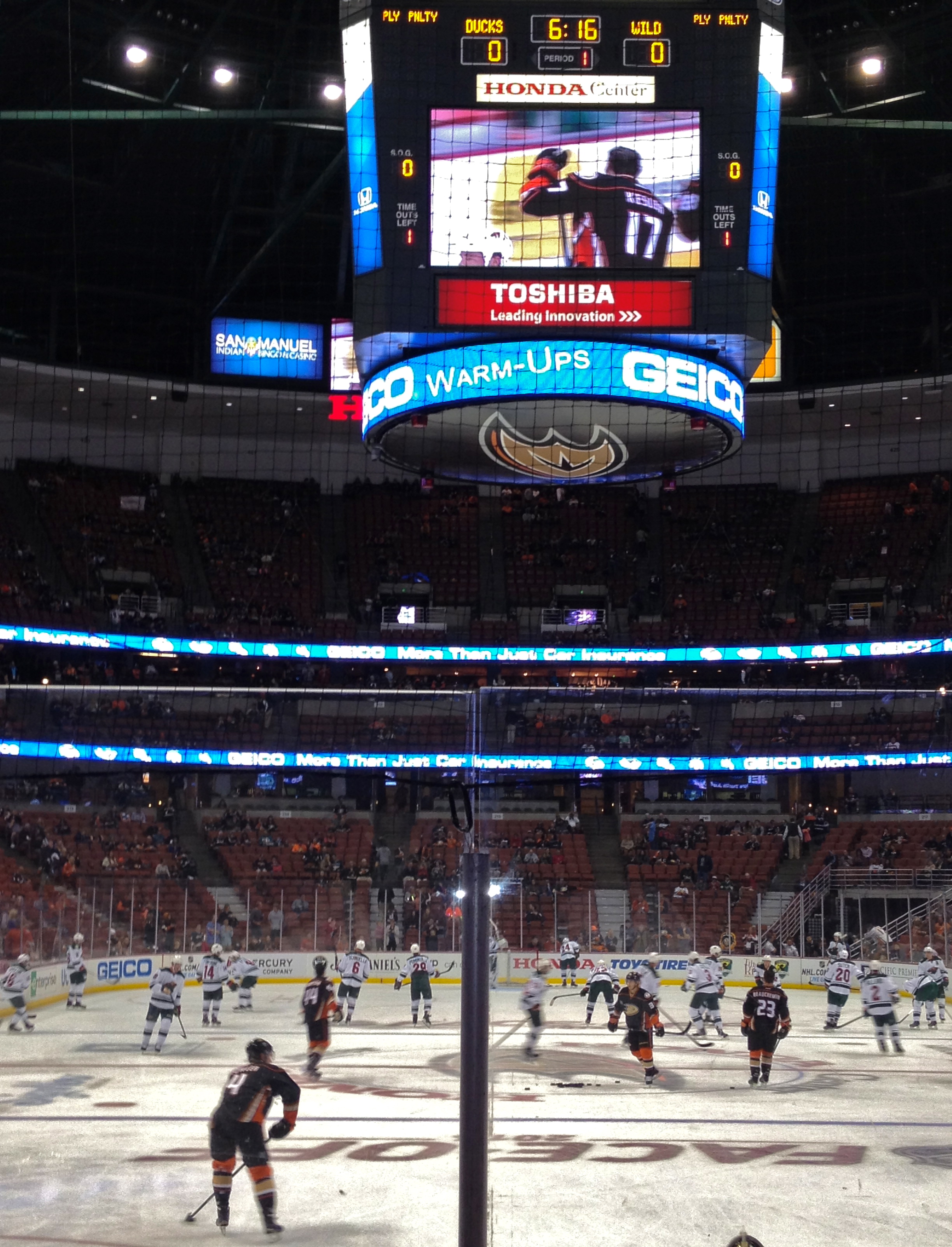 GOOOOOO DUCKS!!!!!!!!
It is that time of year again and who doesn't love wearing gloves and scarves and fuzzy socks!