Beautiful Flowers – White Hydrangeas and White, fragrant Lily from J. White fresh blooms are associated with Innocence, Purity and Virtue as well as Humility and Reverence.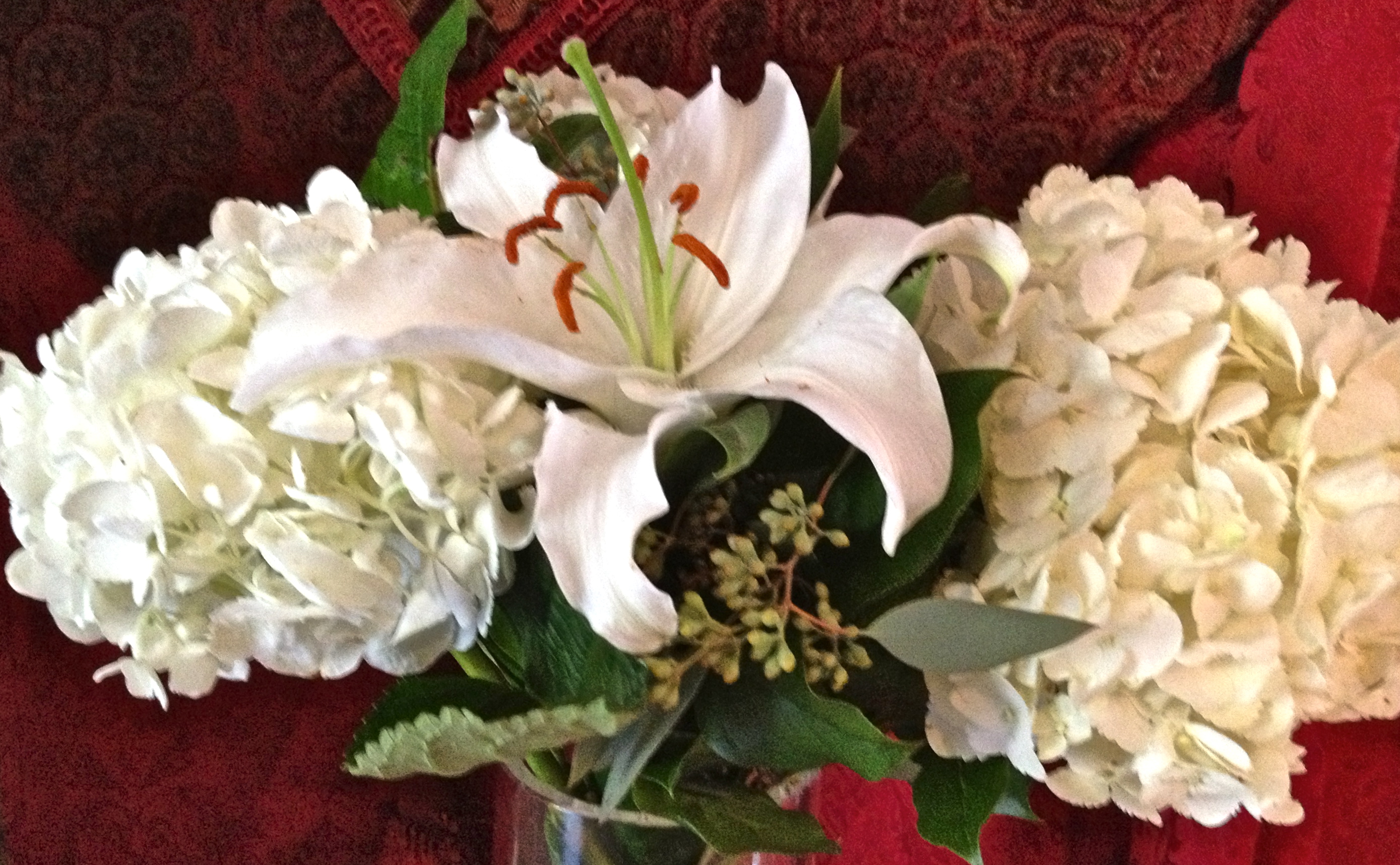 Gift from Michael, my husband, a personalized box that is enjoying the company of some gorgeous crystals.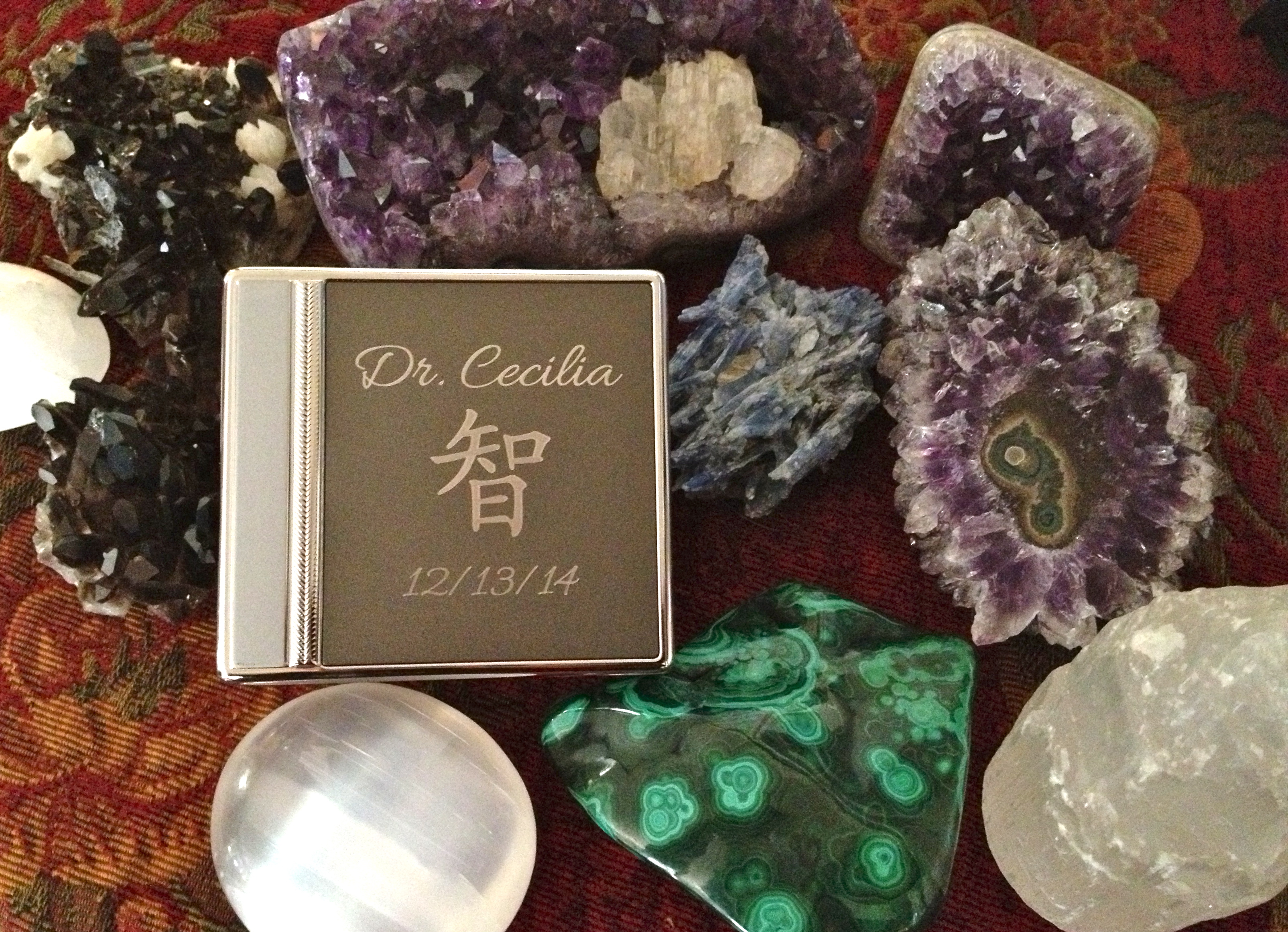 The logogram or Chinese character etched on the box is the symbol for Wisdom.
The date was specifically chosen by our Master Teacher
12/13/14 is the last sequential date of the century!