Last night, we went out to eat at Prime Cut Steakhouse.  You might say, "What were you doing there – aren't you vegan?" Yes. But not everyone is, so we have to accommodate.  We sat outside with our precious Cindi, under an umbrella and tree shade.  There was a breeze and we had the entire patio to ourselves.  A sculptural and large fountain nearby afforded us relief from noise.
For starters, we enjoyed an avocado, jicama, onion, cilantro, roasted corn and poblano pepper chopped salad, served with crispy, salty, perfect corn chips.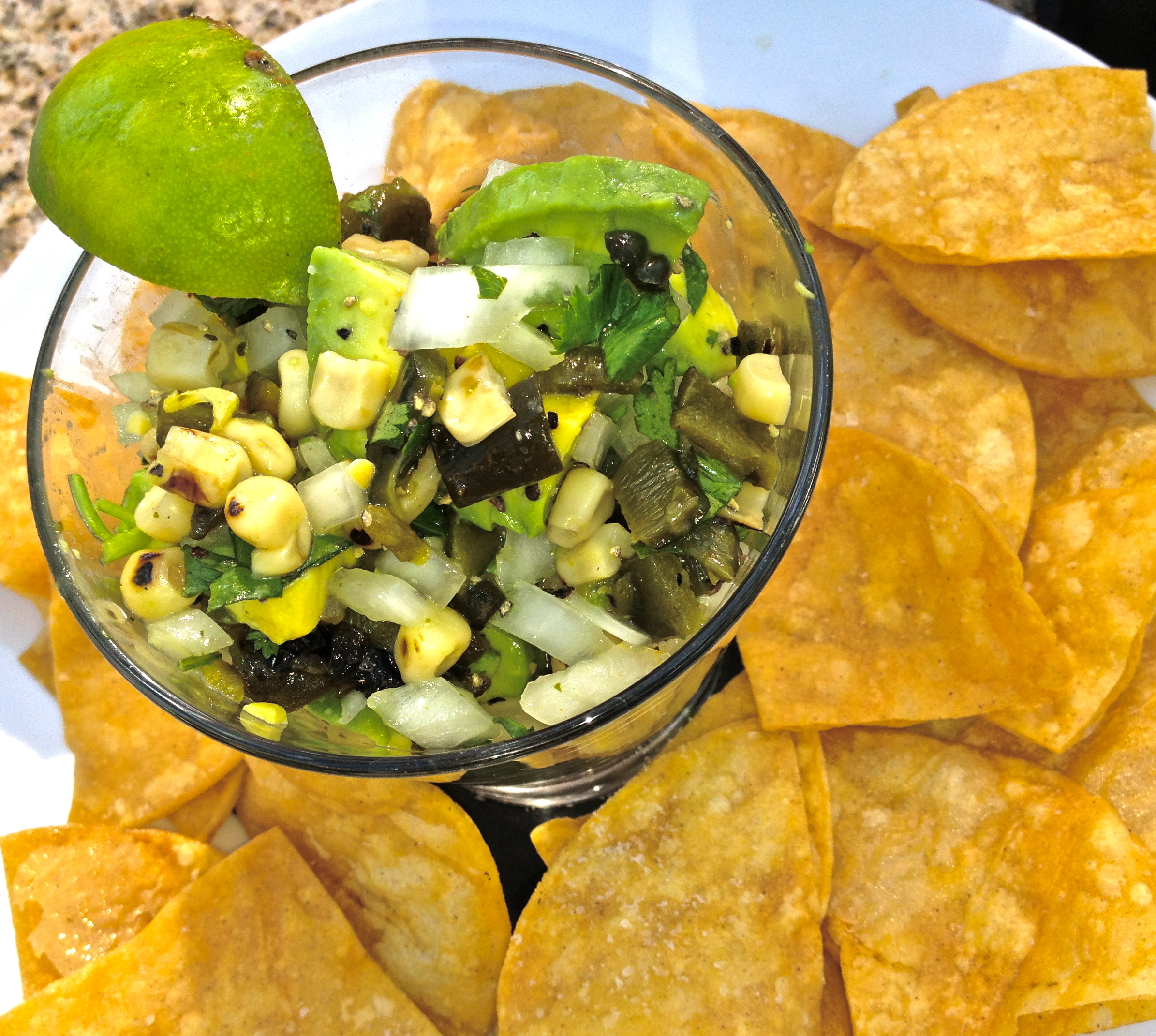 Later, I delved into their tomato basil soup and mixed greens salad.  Sorbets without dairy are served as a dessert option.  This is a great place to buy your movie theatre ticket at a discount too as it is prominently located by Century on Katella in Orange.