An array of Patriotic flags and my daughter's 2nd grade framed award winning poem amongst flowers and perennial potted plants under our shady patio.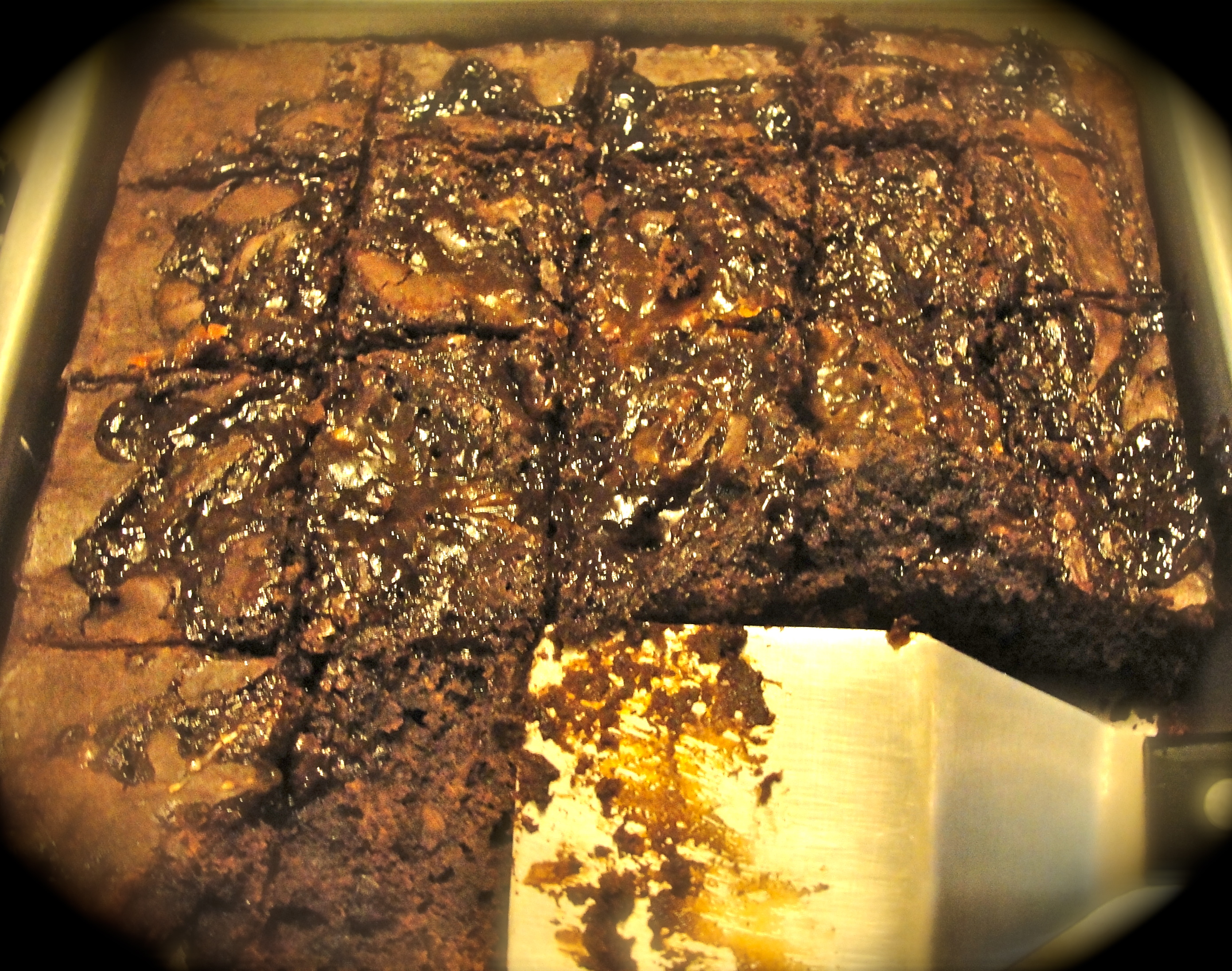 Black Bean Brownies with Swirled Caramel
The great thing about these vegan brownie treats is that they have no added oil or butter, except for the addition of caramel made with vegan butter and sugar and a pinch of salt.
Black Bean Brownies

•1  Can of black beans, 15 oz.
• 1 1/2 cups white whole-wheat flour
• 1 tsp. salt
• 1 1/2 tsp. baking powder
• 2 1/4 cup sugar
• 1 1/4 cup cocoa
• 4 tsp. instant coffee powder
• 2 tsp. vanilla
• 1/2 cup Chocolate chips, Optional but highly recommended, it adds gooey pops of  flavor.
   1/2 cup chopped nuts, also Optional and highly recommended if you love nuts and crunch in everything like me.
Mix all the dry ingredients in a large bowl. Open the can of black beans and drain.
Fill the can (with the beans still inside) with water. Drain it again. Repeat the process until the water is mostly clear.
Fill the can with water one last time and puree until smooth in a blender.
Combine beans, vanilla and another cup of water with your dry ingredients. Mix dry and wet ingredients thoroughly.
Fold in chocolate chips and/or nuts if using.
Spread mixture into a greased 9'x13′ baking pan or 8′ X 8′ for fudge like squares.  If you are getting fancy or decadent and swirling in peanut butter or caramel, this is the time to do it.
Bake at 350 degrees until the edges of the brownies start to harden –  20-30 minutes.
Cool and cut into squares.
These were one of the top desserts at our party and no one was the wiser about all the extra fiber or lower fat count, amazingly.