Last weekend we were delighted to have son and girlfriend down from Nor Cal.  We decided to have brunch at the scenic Orange Hill Restaurant.  One of the best views in So. Cal and a very classy place.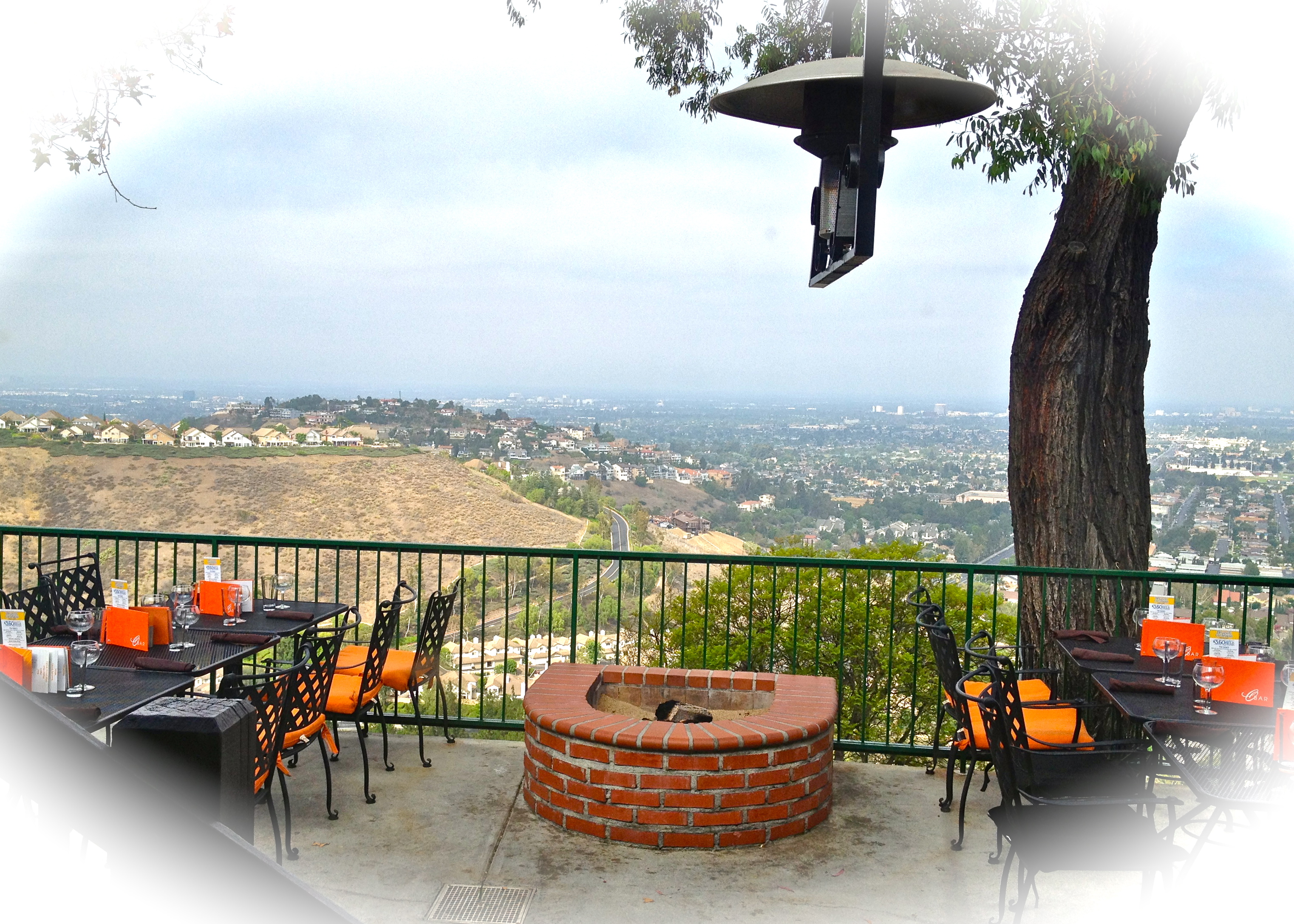 I was lucky to have David, our understanding, ex-vegan waiter, cater to my dietary needs and bring me a huge plate of fettucini with marinara and mushrooms, onions, bell peppers, broccoli and spinach – no cheese.  Then I had a special salad prepared and it was so delicious, I ordered another one.  
Mixed greens with blackberries and candied pecans with a sweet citrus vinaigrette.