Store bought Vegan desserts have quadrupled in the last five years.  Vegan eateries and bakeries have sprung up even in small towns and suburbia. There's increased interest in new and established vegan cafes in metropolitan areas.  The word is out.
Here is a sampling from NYC my NY family had the pleasure of partaking in: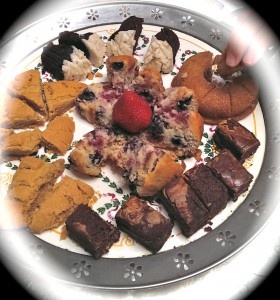 Peanut Butter Brownies, Peanut Butter Cookies, Baked Apple Cider Donut with pieces of real apple, Vanilla Frosted Chocolate Cupcake and a Berry Muffin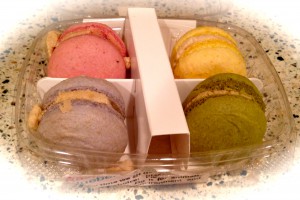 Strawberry, Banana, Green Tea and Blueberry Macarons I just found at Mother's Market.
They were delectable.
Whether home made, store or bakery bought, vegan delicacies await us!!