At Macaroni Grill the other day, the choices to eat vegan were sparse but I settled on a Chicken Florentine Salad as an entree, asking them to please skip the chicken and any cheese they had any intention of possibly adding.  The spinach, capers, red cabbage, fresh tomatoes, pine nuts, sun-dried tomatoes and orzo with a lemon vinaigrette was vegan and deliciously refreshing.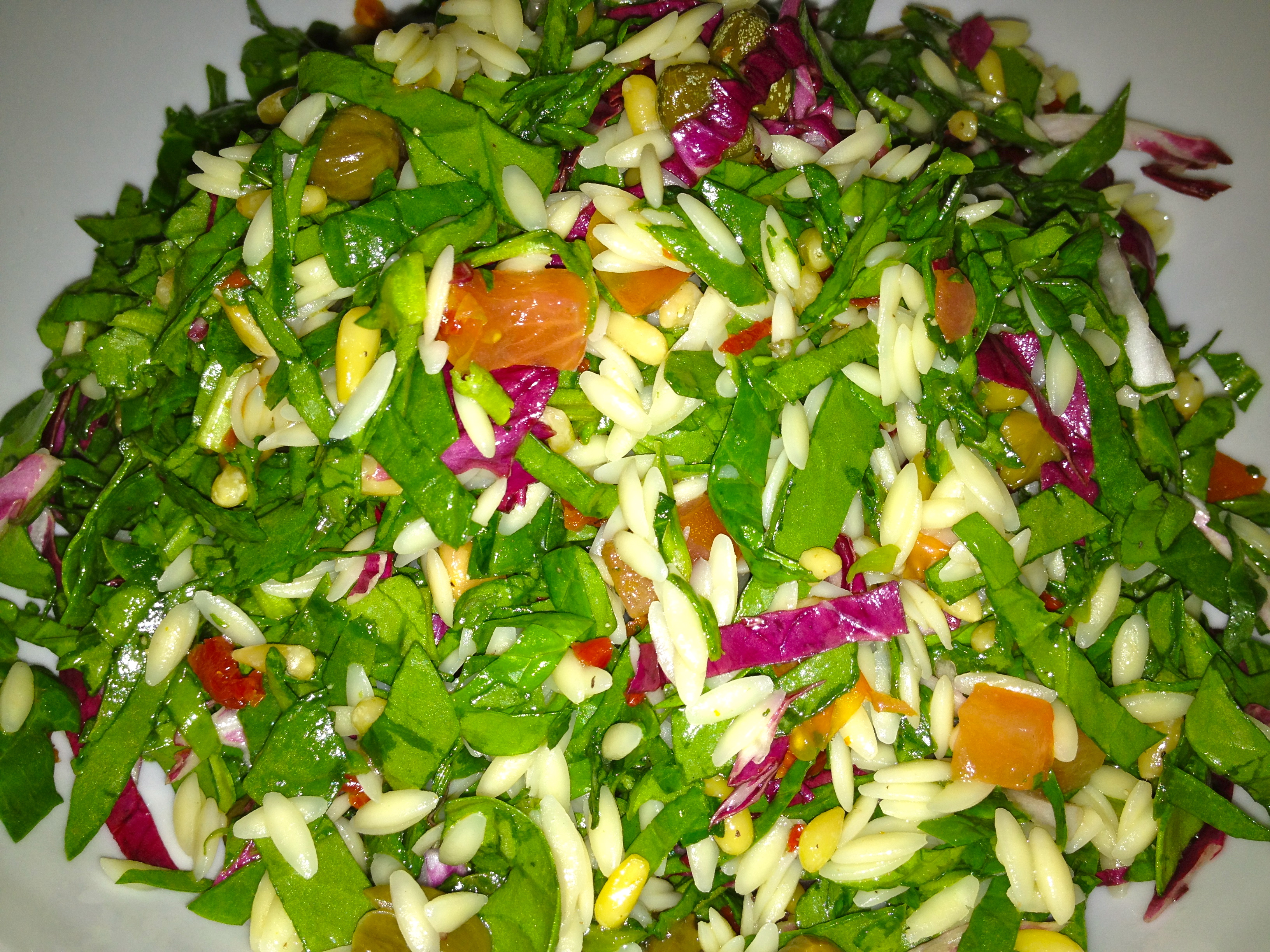 Loving Hut take-out today for me!!!! Jackfruit salad with herbs, soy protein that looks like boiled shredded chicken, fried onions and peanuts with a sweet, lemon sauce, served with poppyseed baked rice papers and a slice of vegan carrot cake.  The entire menu is vegan.  Vegan Drumsticks and spring rolls with vegan shrimp are just some of the appetizers.  You can also get pho, a variety of soups, salads, noodle dishes like Pad Thai and Chow Mein, eight different types of rice dishes like curry or fried rice, as well as Gardein Soy burger dishes, sandwiches and wraps.  Desserts include cheesecakes, carrot, coffee, Pandan and chocolate cakes.  Their beverages run the gamut from fresh juices to smoothies to water to hot and cold teas.  The walls in the ultra clean dining establishment are bedecked with positive sayings and framed pictures of famous vegans.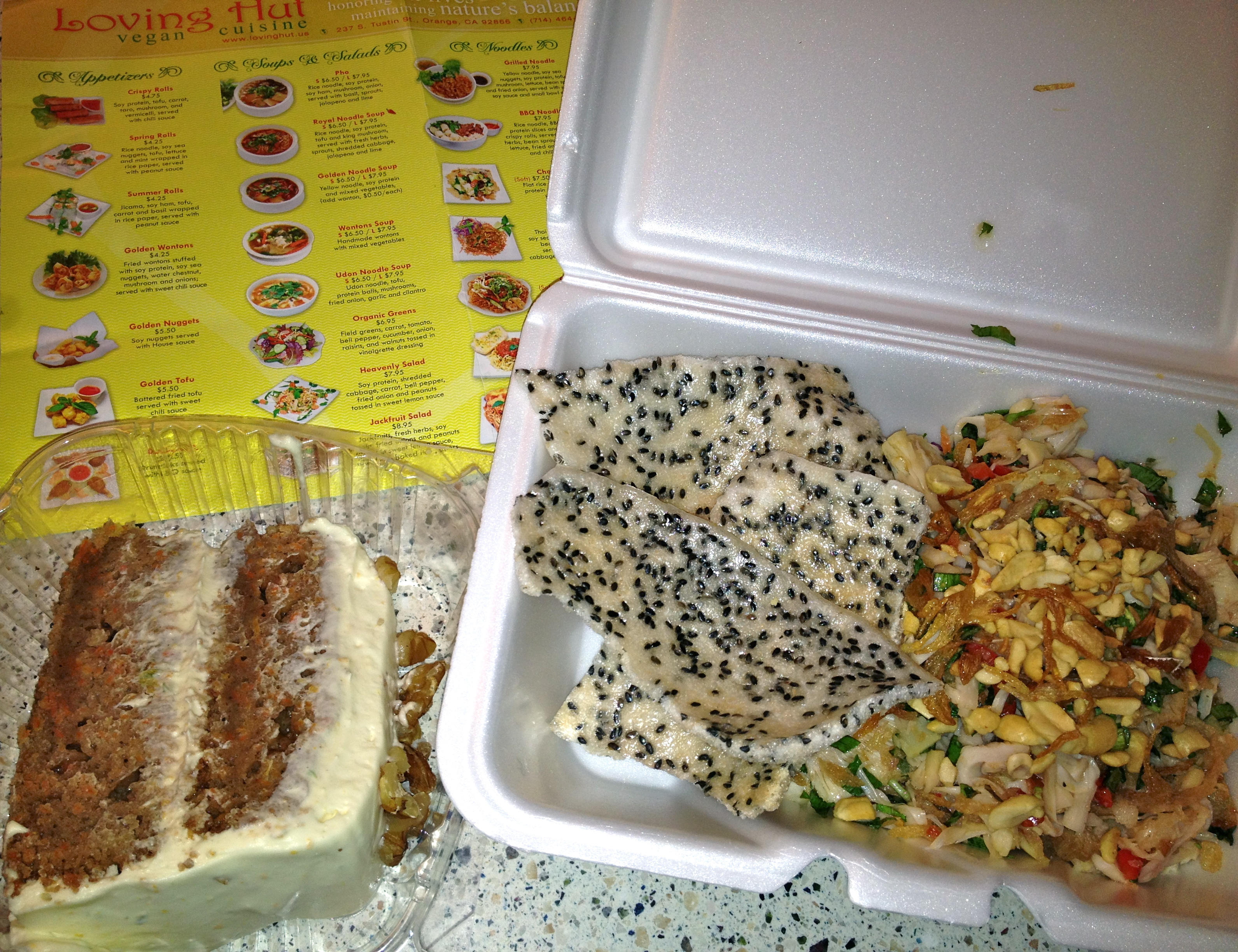 Whether you are eating in, out or away from home – there are always better choices and occasionally just the right places.