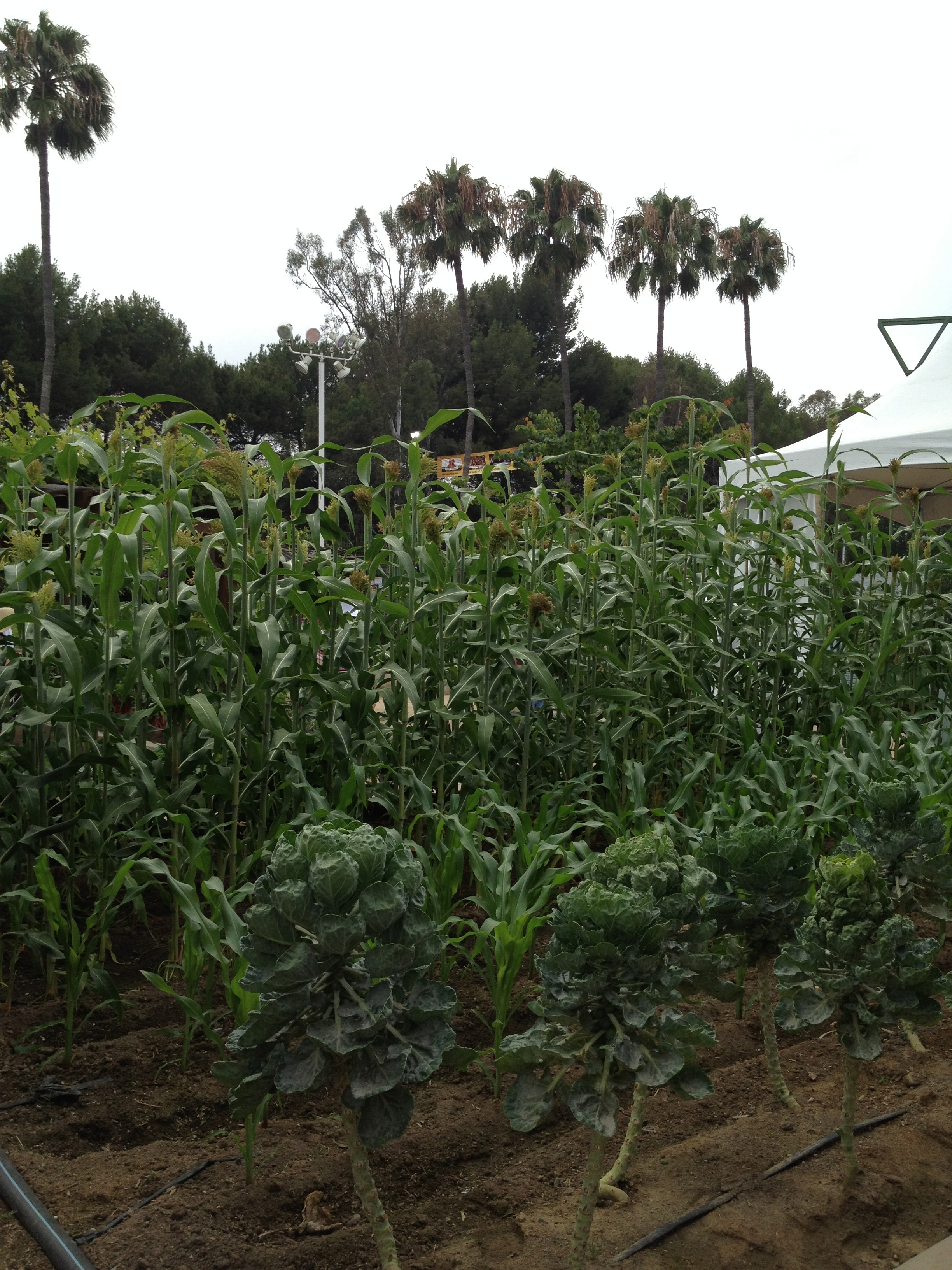 The very first thing I afforded myself and realized after renouncing my career and raising children, which I never could have accomplished without my husband assuming all weekend kid duties – including softball, soccer and just nourishing them physically as well as emotionally on his only two days off wherein on countless occasions he scooped them off to work to their delight although half-asleep, was become a UC Cooperative Extension Master Gardener.  I always read the gardening section but I believe my husband was the one who pointed out there was an opportunity if you sent in an application and qualified (a short essay on your interest in gardening). My entrance exam was accepted, my husband and family committed to supporting me and I dove into the world above, at and below planet earth.
We were the second class of OC UC Master Gardeners (not to be confused with Cal State Master Gardeners out of Fullerton we were constantly reminded) around twenty-five eager amateur gardeners of various levels, all walks of life and all ages.  We met routinely at OC fairgrounds, hence the two pictures I took this past summer, here.  Our only payment due was to volunteer in some capacity for at least fifty hours every year.  I enjoyed working in the classroom with a second grade teacher as my internship while taking the course – preparing and sowing and nurturing a school garden, reading The Lorax and other environmental aware and Earth-friendly children's books and sundry scientific/botanical experiments such as germinating with the adorable, inquisitive and highly energetic second graders.  Later, after I graduated, I volunteered on the Hotline – researching and answering diverse queries.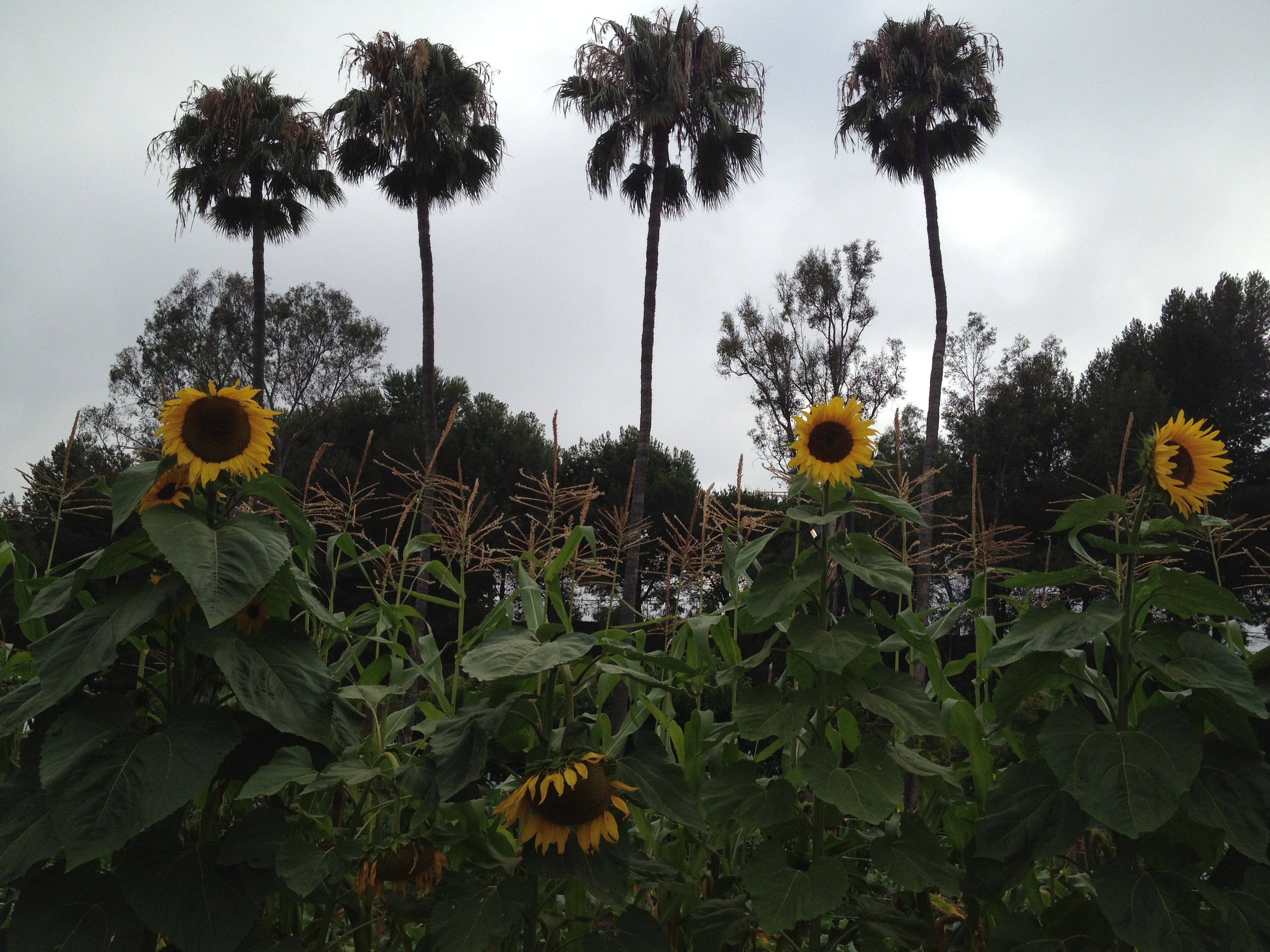 I understood finally now what my father used to philosophically mutter in a way that seemed sublime.  "The more I learn, the more I realize how little I know."
Every Saturday and Sunday, for months, we took field trips.  Our tome was a giant six-inch binder that resembled Webster's Dictionary at the library you see on a podium because of its heft. This was before and while it all progressed and became documented on the Internet, 1997-9. Every week we pre-read the necessary chapters we would explore on the weekend.  Basically, it was a crash, intensive course in horticulture.  I loved it!
We grafted, we bonded and we questioned. We visited nurseries of every type not available to the public – Native Californian, fruit, Cal Poly Pomona and their poinsettia industry, the succulent world and dozens more.  We were entertained and informed by premier entomologists, arborists and specialists of every agricultural aspect.  I felt fortunate to live and study the gifts and the drama of cultivation and earth/insect/botanical biology in the largest and most diverse agricultural state in the nation.  My Latin improved as a side benefit.
Needless to say, this was an invaluable experience and inspired me beyond measure.
p.s. on my walk today with a dear friend, she pointed to a plant and asked its name.  "Nasturtiums, " I replied. "The flower," as I showed her the orange yellow deep-throated specimen, "is edible, quite peppery!" and I added. "Great in salads" and I further had to announce when she look astonished and said, "Really?"   – "Other edible everyday flowers include the pansy and rose petal, as long as you grow them organically."
NASTURTIUM from my garden today – delicious, chopped up and sprinkled over my salad tonight! Yum!  Looks like the dilophosaurus that spit on Newman in Jurassic Park?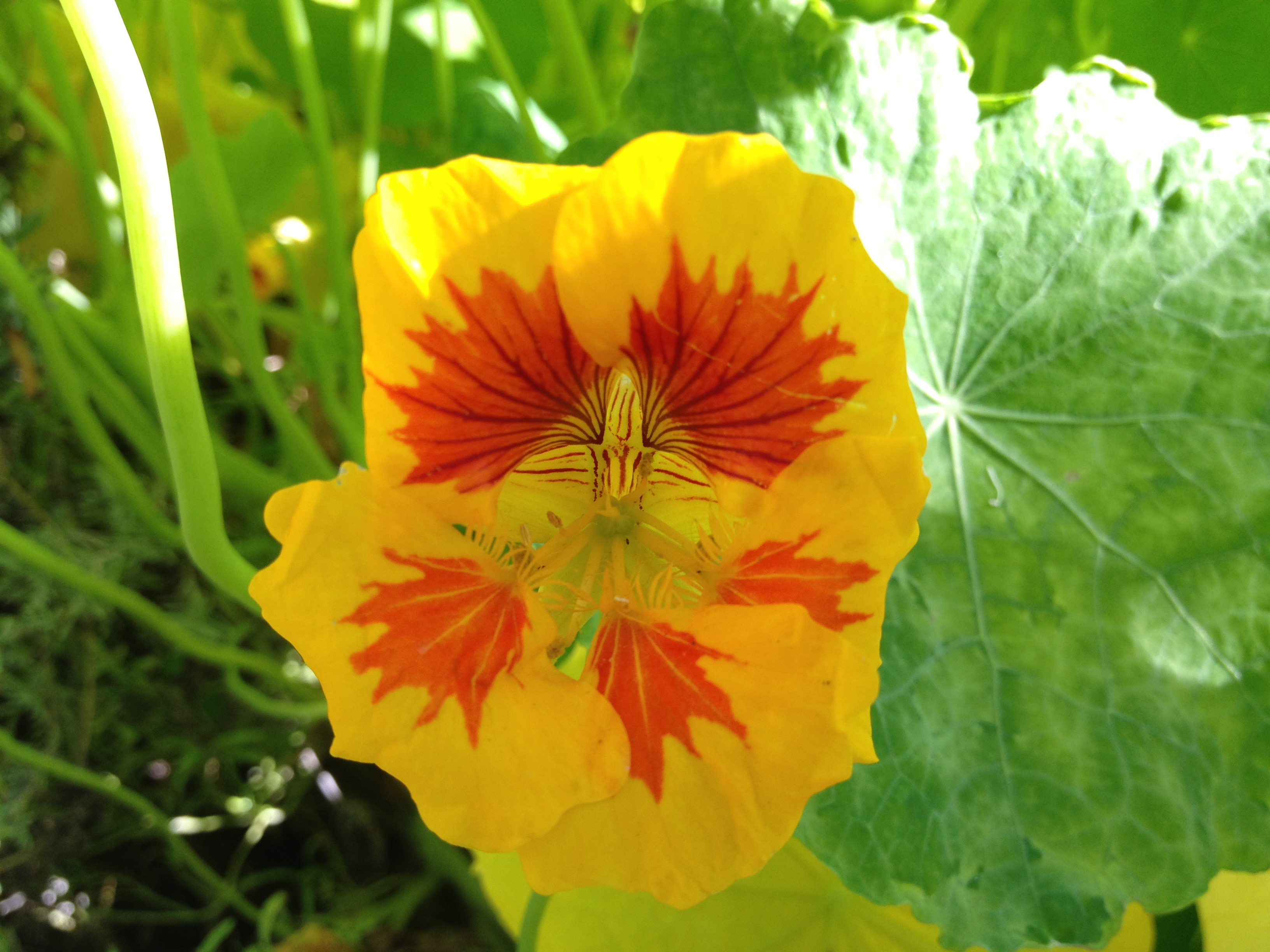 I wonder if my love affair with herbs, flowers and vegetable gardens brought me into the kitchen or vice versa.